Homyra Rahnoma
Student Assistant
Afghanistan and Central/South Asia Unit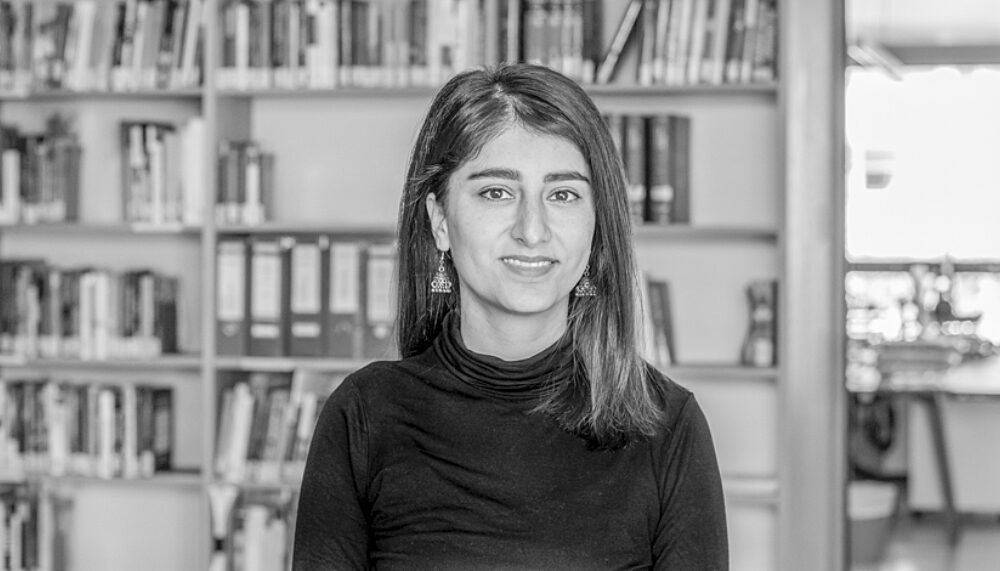 Berlin, Germany
---
email hidden; JavaScript is required
Homyra Rahnoma joined the Berghof Foundation in September 2022 as a Student Assistant to support the Afghanistan Unit.
Homyra was born in Kabul and grew up in a small village in Germany. She did her Bachelor degrees in Heidelberg in South Asian Studies and German Studies. Currently she is pursuing a Master's degree in International Affairs at the Hertie School in Berlin. She has worked initially as a German teacher and translator in Refugee Camp. Later she gained professional experiences as an Analyst for European Health Policies at the German Association of Healthcare-IT Vendors.
Her main interests are in the fields of Migration, Human Rights, Peacebuilding and Conflict transformation.
Deutsch
Homyra Rahnoma ist seit September 2022 bei der Berghof Foundation als studentische Hilfskraft zur Unterstützung des Afghanistan-Referats tätig.
Homyra wurde in Kabul geboren und wuchs in einem kleinen Dorf in Deutschland auf. Sie hat in Heidelberg ihr Bachelorstudium in Südasienwissenschaften und Germanistik absolviert. Derzeit absolviert sie einen Masterstudiengang in internationalen Angelegenheiten an der Hertie School in Berlin. Sie hat zunächst als Deutschlehrerin und Übersetzerin in einem Flüchtlingslager gearbeitet. Später sammelte sie Berufserfahrungen als Analystin für europäische Gesundheitspolitik beim Bundesverband der Healthcare-IT-Anbieter.
Ihre Hauptinteressen liegen in den Bereichen Migration, Menschenrechte, Friedenskonsolidierung und Konflikttransformation.