Narine Karapetyan
Senior Advisor
Negotiation and Mediation Support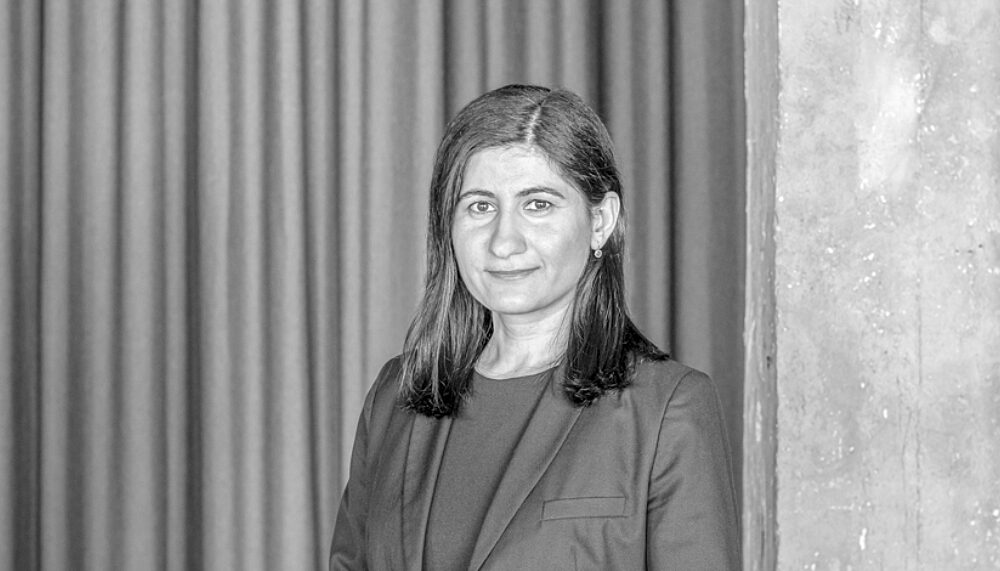 Berlin, Germany
---
email hidden; JavaScript is required
Narine Karapetyan is a Senior Advisor and trainer for negotiation and mediation in the Negotiation and Mediation Support Department. She accompanies and provides support to the Berghof Foundation's various conflict transformation processes and capacity building activities, particularly focused on negotiation, mediation and dialogue. Narine's extensive experience includes working closely with a broad range of stakeholders and organisations both at the local and international levels. As part of the Advisory Team, she serves as the focal point for trainings and capacity building activities. Additionally, she serves as the course lead for a number of annual training courses with partner organisations, such as the course on National Dialogue and Peace Mediation with swisspeace, and formerly the Mediation Course with the Center for International Peace Operations (ZIF).
With over a decade of experience in the conflict resolution field, she has trained thousands of participants, including diplomats, international civil service members, government officials, civil society, community elders, and youth leaders. Her previous professional experiences include the Program on Negotiation and the Harvard Mediation Program at Harvard Law School, with a focus on both practice and theory. At the Program on Negotiation, she supported various Executive Education programs on negotiation, mediation, and leadership. Furthermore, through the Harvard Mediation Program she both served as a mediator in the Greater Boston area District Courts and trained aspiring new mediators as a member of the Training Corps.
Narine holds a Bachelor of Arts from the University of South Alabama in International Relations and Political Science, and a Juris Doctor (cum laude) from Suffolk University Law School. She is a lawyer and admitted to the Massachusetts Bar, USA. Narine received her mediator certification from Harvard Law School.