COLLECTION
Berghof Handbook for Conflict Transformation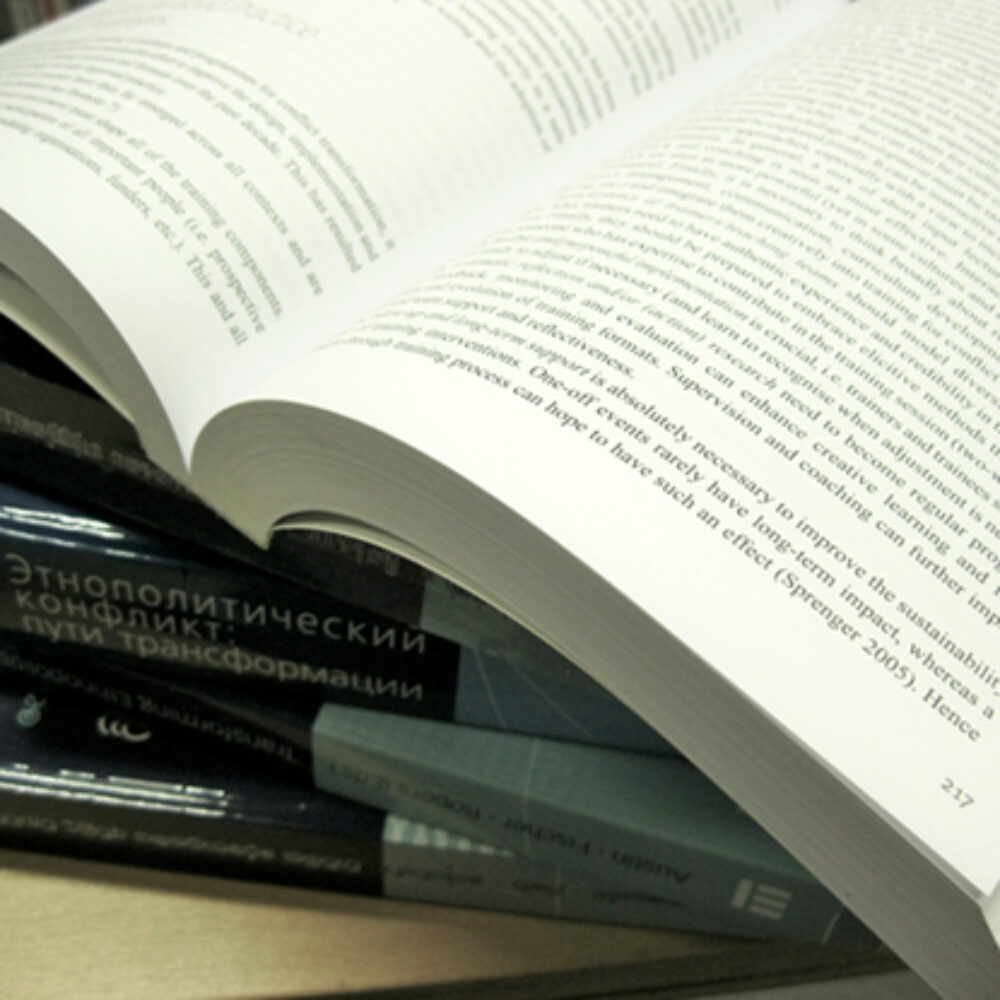 The Berghof Handbook for Conflict Transformation offers a continuously updated online publication platform for both academics and practitioners to review the state of the art, discuss new ideas and exchange experiences in the field of conflict transformation.
---
The content comes in the form of:
commissioned state-of-the-art Articles by leading experts (below)
a Handbook Dialogues Series on cutting-edge or controversial issues by scholars and practitioners from different disciplines and world regions
Concepts of Conflict Transformation
Cross-cutting challenges
Conflict analysis
Actors and sectors
Dialogue, mediation and negotiation
Strengthening capacities
Post-war reconstruction
Transitional justice and reconciliation
Impact assessment and evaluation
Thanks for your interest
If you find this collection useful, please consider making a small donation. Your support enables us to keep publishing.