21 Aug 2018
Transformative Scenarios Process: How stories of the future help to transform conflict in the present
Handbook Article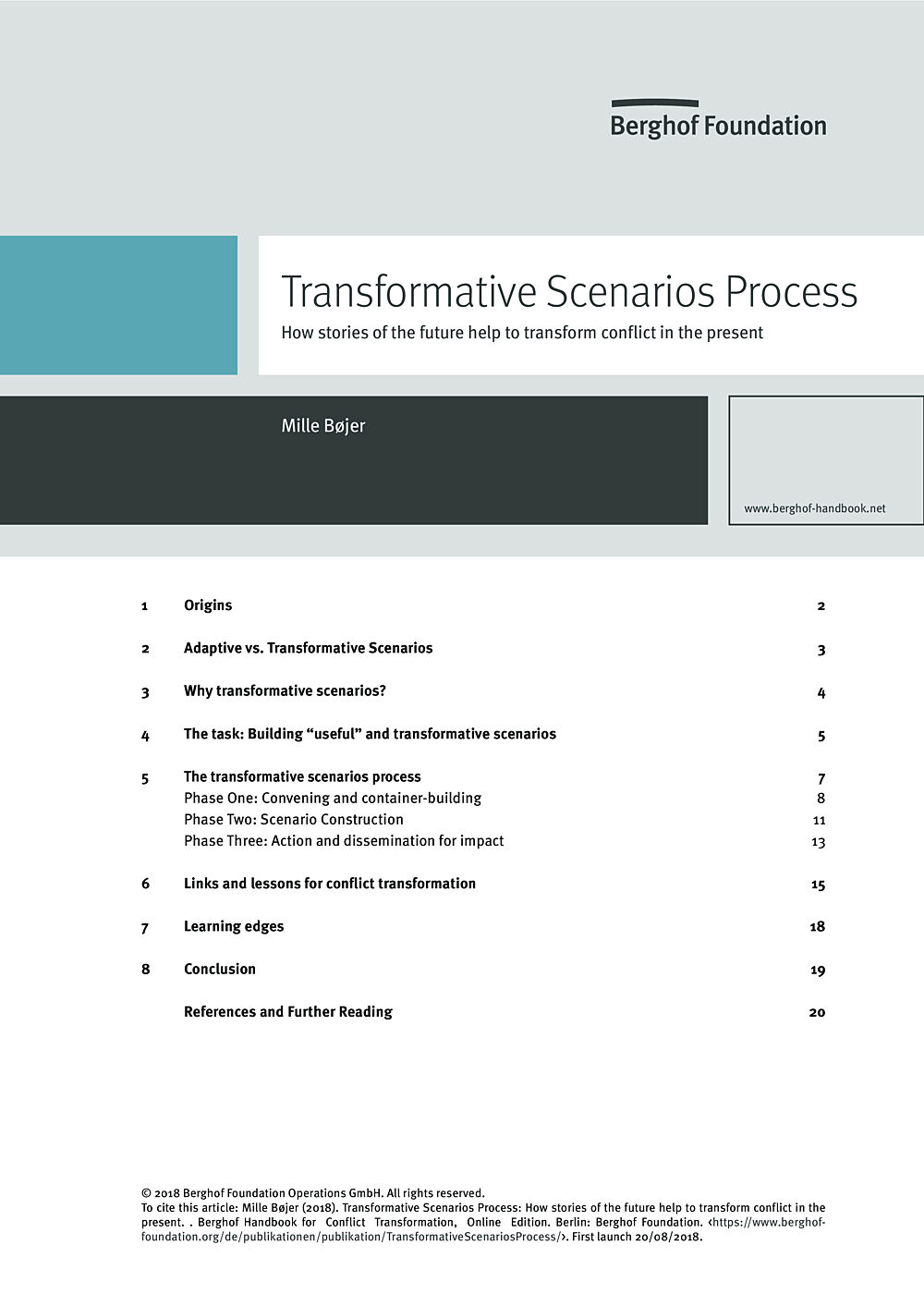 Scenarios are stories of possible futures. Human beings have always used stories to talk about things that are difficult, complex, or even taboo, to encourage a change in thinking, illuminate pathways, and inspire right action. Creating and telling stories about possible futures allows us to lift our gaze above our current stuck situations and polarized conversations into a longer time horizon and ask ourselves "what if?"
---
Authors
Mille Bøjer
This article is written from the perspective of a reflective practitioner with the intention to explore in particular the approach called "Transformative Scenarios Process" (TSP), developed by Adam Kahane, and its relevance to the field of conflict transformation.
Thanks for your interest
If you find this publication useful, please consider making a small donation. Your support enables us to keep publishing.