1 Jan 2008
On Hybrid Political Orders and Emerging States: State-Formation in the Context of 'Fragility"
Handbook Article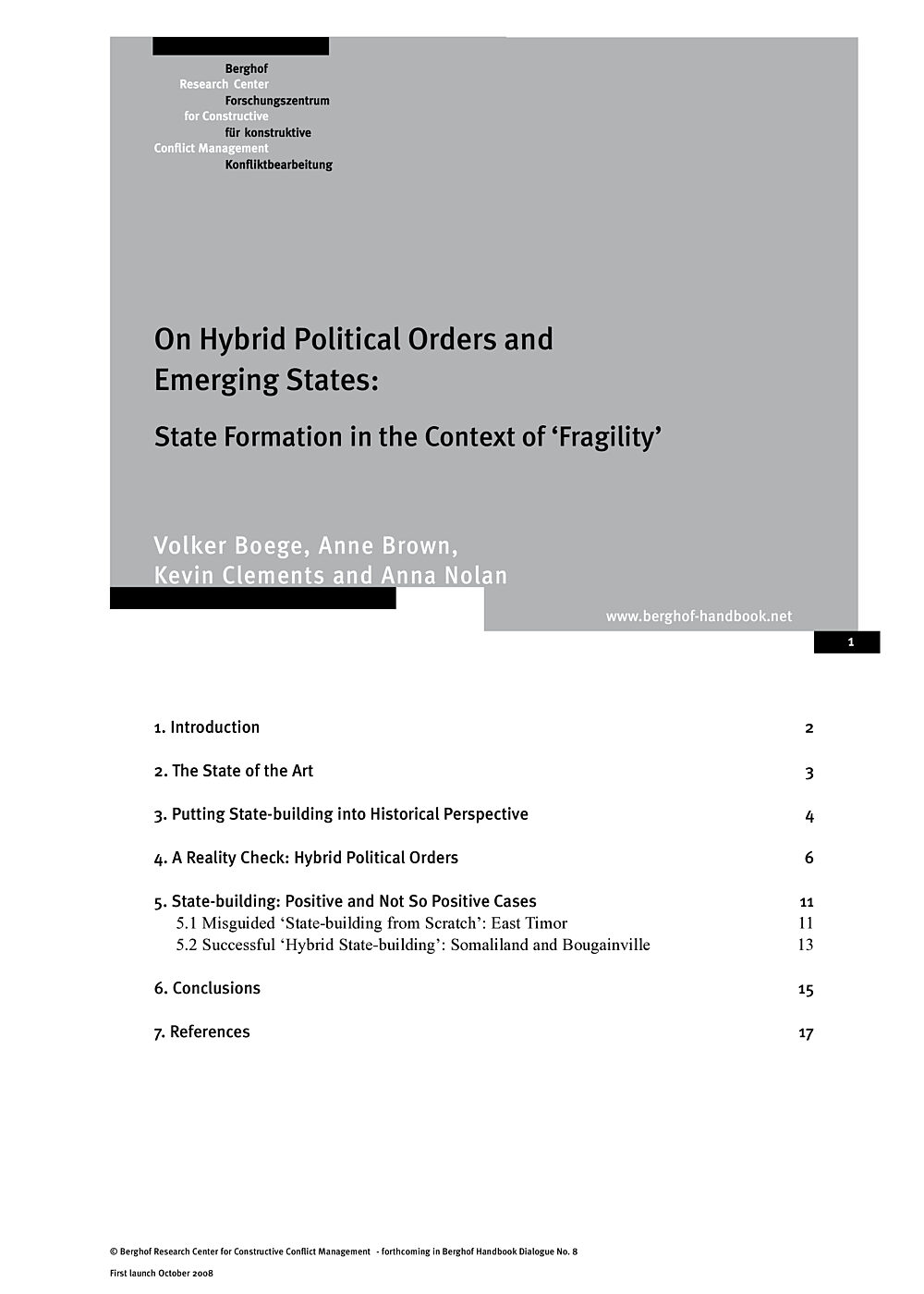 Puts forth the claim that conflict transformation and peacebuilding need to be of a hybrid nature and combine traditional, state- and civil society-centred approaches in order to be successful. The authors critically discuss the discourse on failing states and the current state of the art in state-building. They review successes and failures in the context of Somaliland, Bougainville and East Timor.
---
Authors
Volker Boege, Anne Brown, Kevin Clements, Anna Nolan
Thanks for your interest
If you find this publication useful, please consider making a small donation. Your support enables us to keep publishing.