1 Jan 2004
Early Warning and The Field: A Cargo Cult Science?
Handbook Article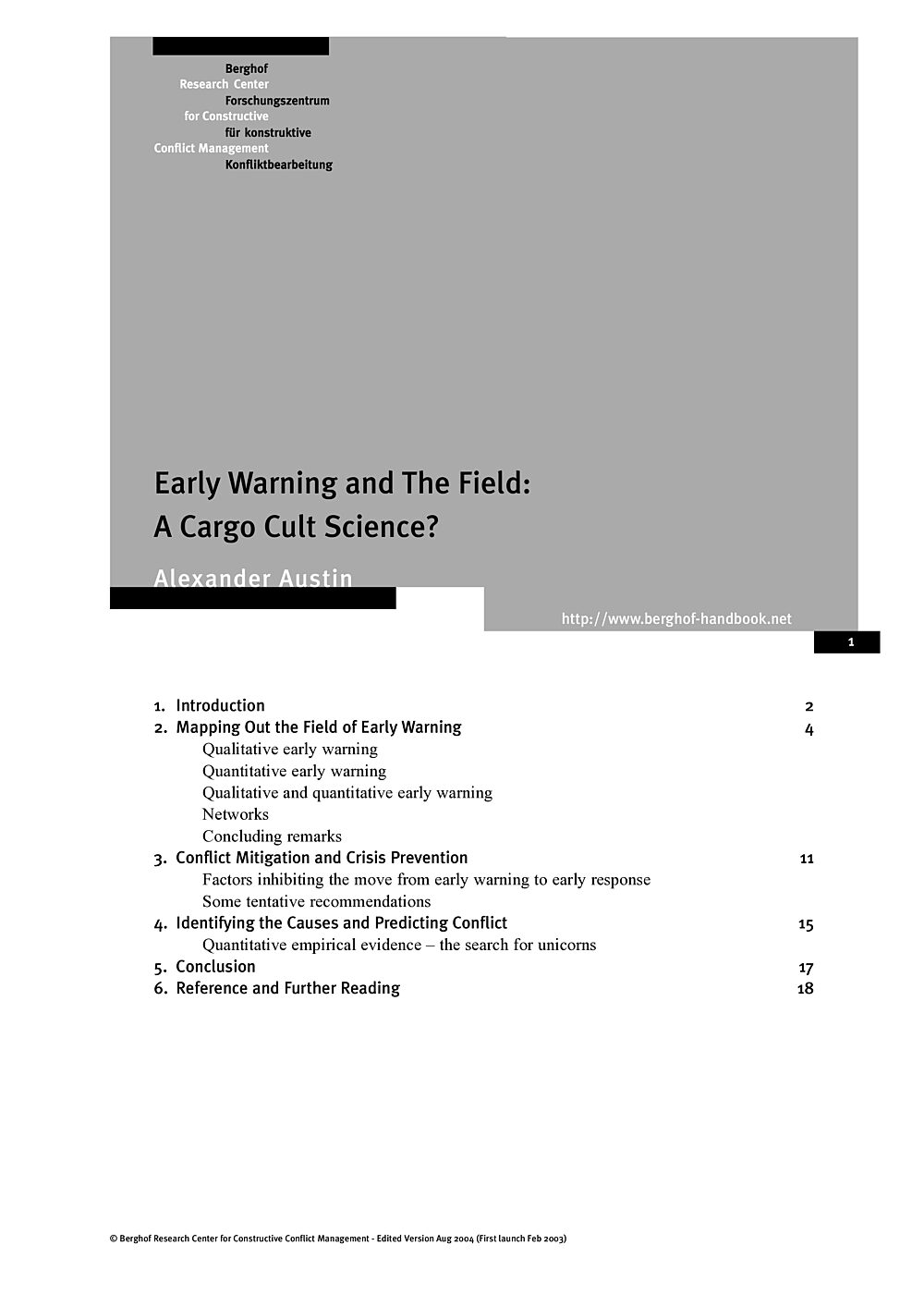 Introduces early warning activities and identifies different areas of focus, methodologies and mechanisms employed. The author discusses critically whether existing early warning systems can: a) identify the causes of conflict; b) predict the outbreak of conflict; and c) mitigate conflict. (revised for 2004 print edition)

---
Authors
Alex Austin
Thanks for your interest
If you find this publication useful, please consider making a small donation. Your support enables us to keep publishing.