1 Jan 2001
Conflict Transformation through Educational and Youth Programmes
Handbook Article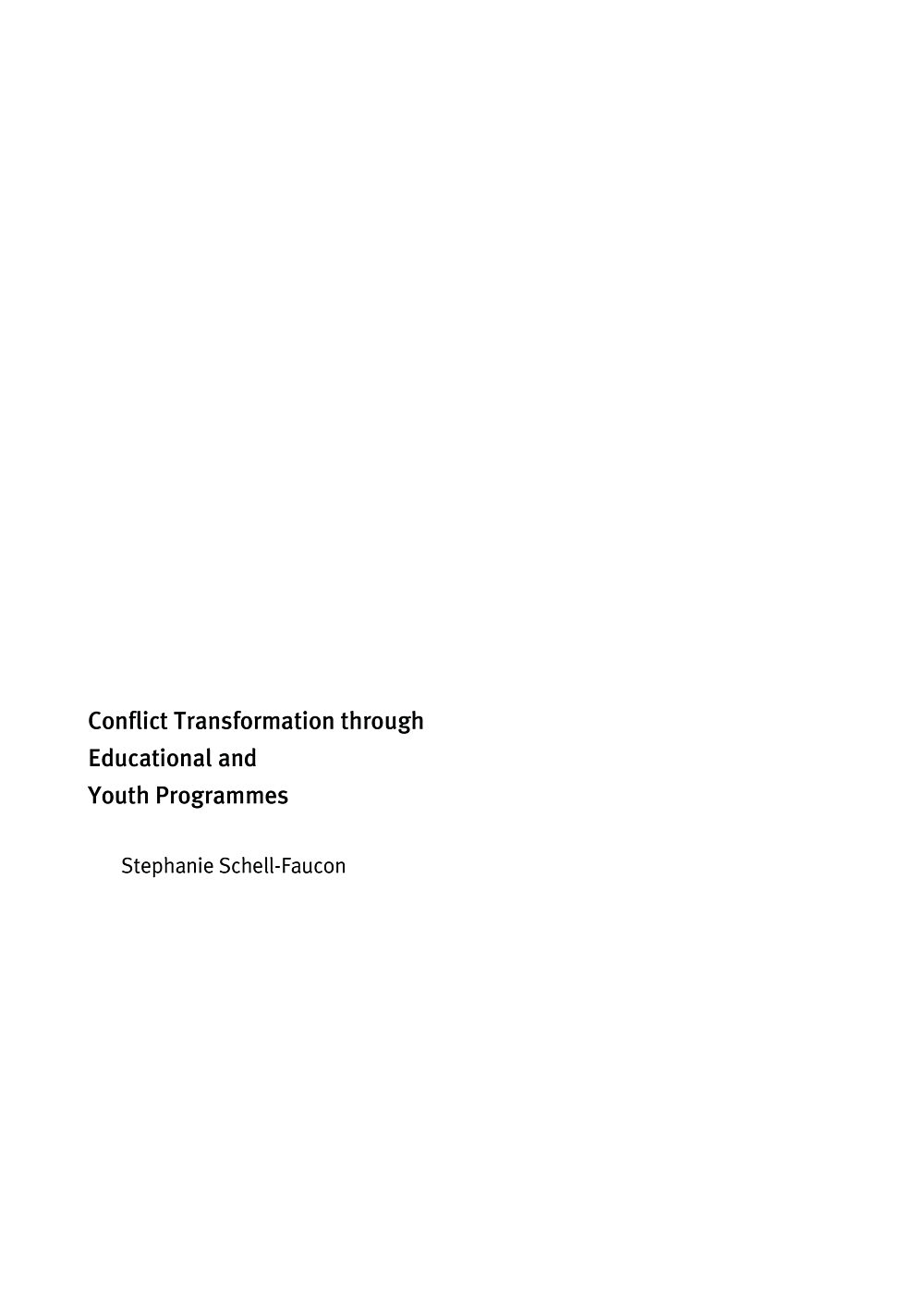 Debates opportunities and limits for conflict transformation through youth and educational work. The author explores theoretical and conceptual approaches, catalogues key methodologies, learning principles and desired outcomes for both formal and informal education. She also addresses on-going challenges.
---
Authors
Stephanie Schell-Faucon
Thanks for your interest
If you find this publication useful, please consider making a small donation. Your support enables us to keep publishing.