21 May 2015
Media-Related Peacebuilding in Processes of Conflict Transformation
Handbook Article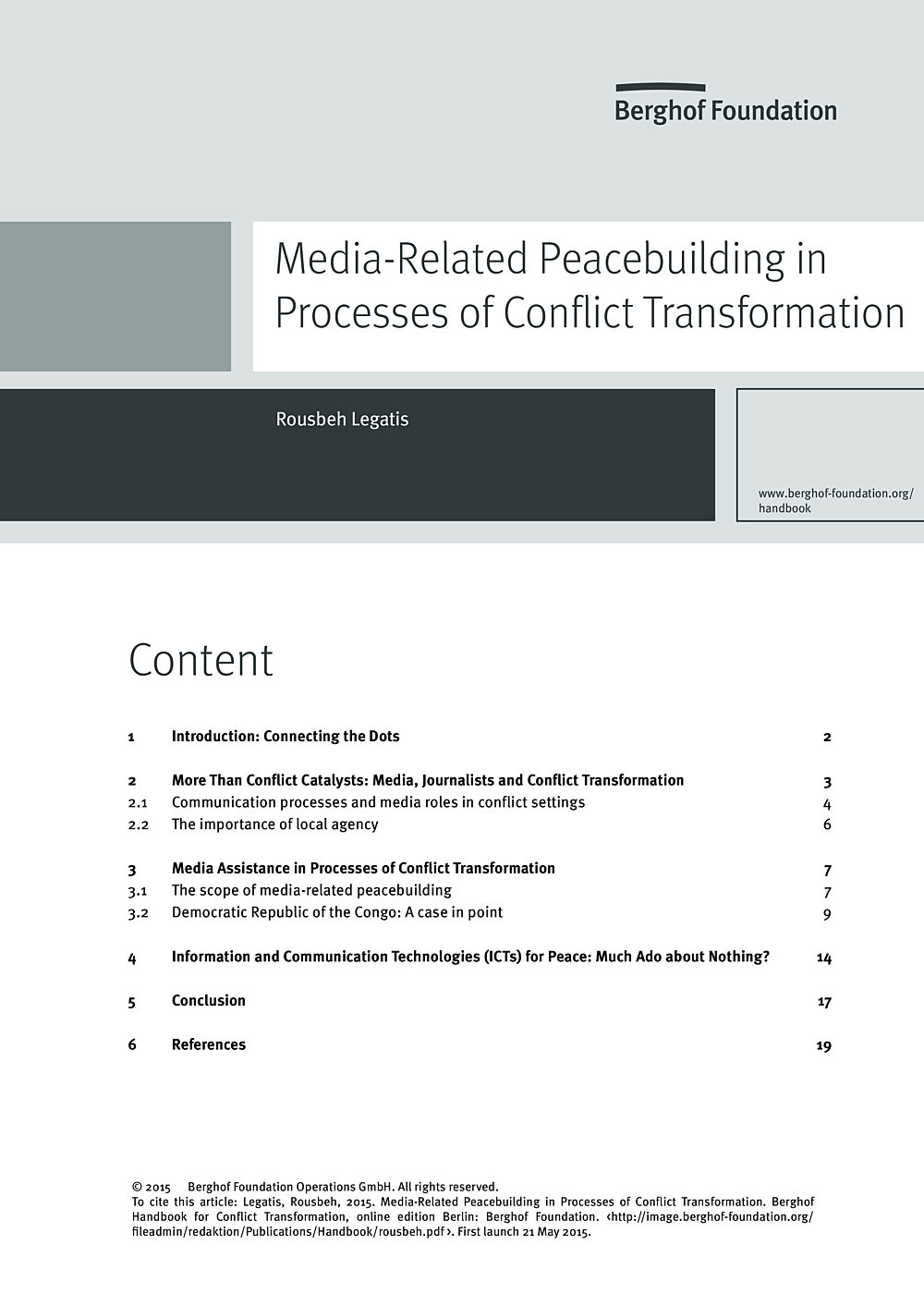 Focusing on their constructive potential, the author contextualises the work of media and journalists as actors in peacebuilding processes. He draws on examples from the DRC and Sudan, and discusses the added value of new technologies, in reflecting on how peacebuilding processes can be opened up and made more inclusive - especially locally - by high-quality reporting.
---
Authors
Rousbeh Legatis
Thanks for your interest
If you find this publication useful, please consider making a small donation. Your support enables us to keep publishing.