1 Jan 2011
Evaluating Peacebuilding: Not Yet All It Could Be
Handbook Article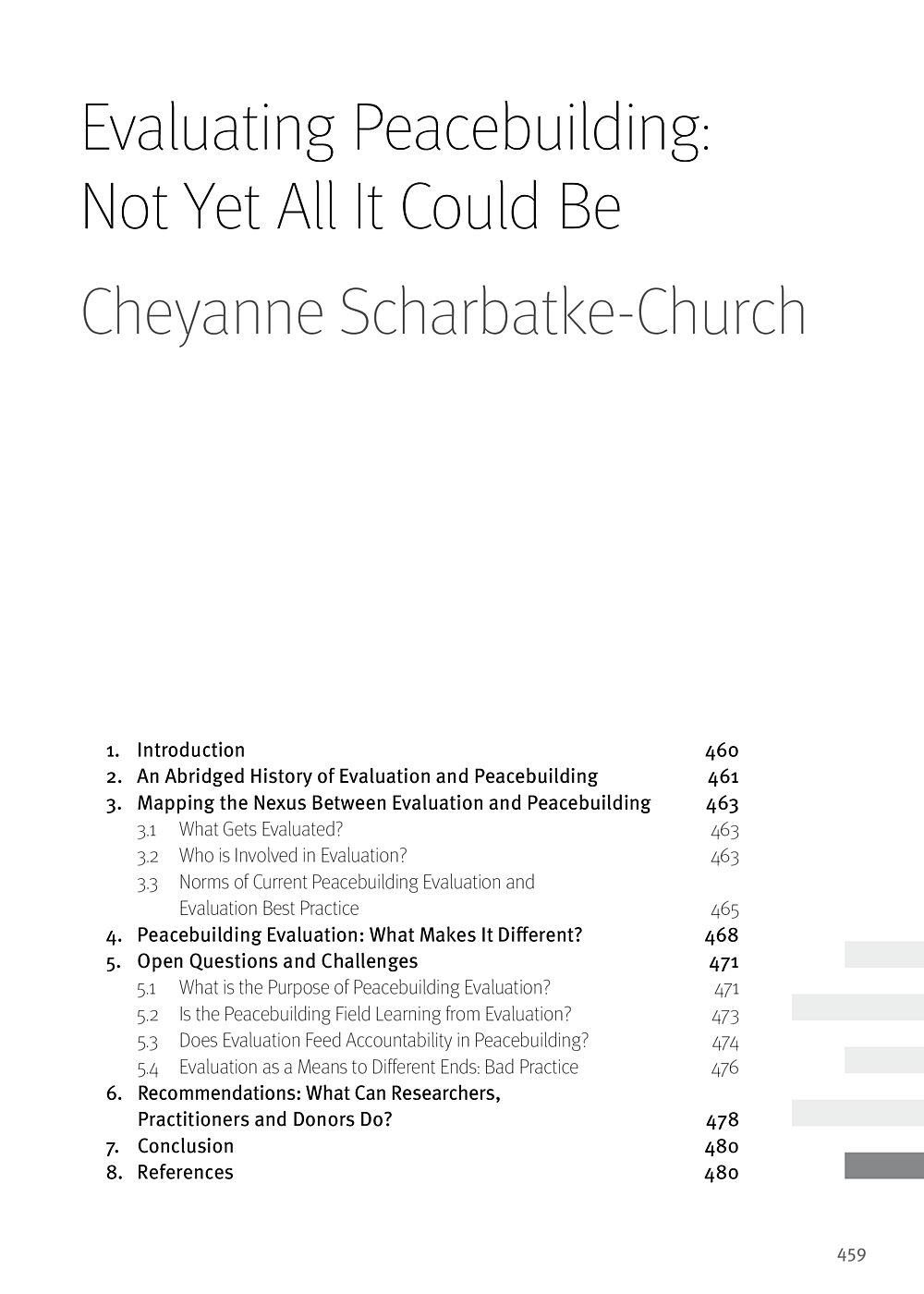 Assesses the quality of peacebuilding evaluation work being undertaken in a rapidly professionalizing field. The author gives several examples of good and bad practice and suggests that current evaluation practice is failing to foster accountability and learning quite as well as it could. She explores reasons why evaluation may fall short of established quality standards or stray from its explicitly stated purpose, offering recommendations for improvement to researchers, practitioners and donors alike.
---
Authors
Cheyanne Scharbatke-Church
Thanks for your interest
If you find this publication useful, please consider making a small donation. Your support enables us to keep publishing.