1 Jan 2004
Culture, Power Asymmetries and Gender in Conflict Transformation
Handbook Article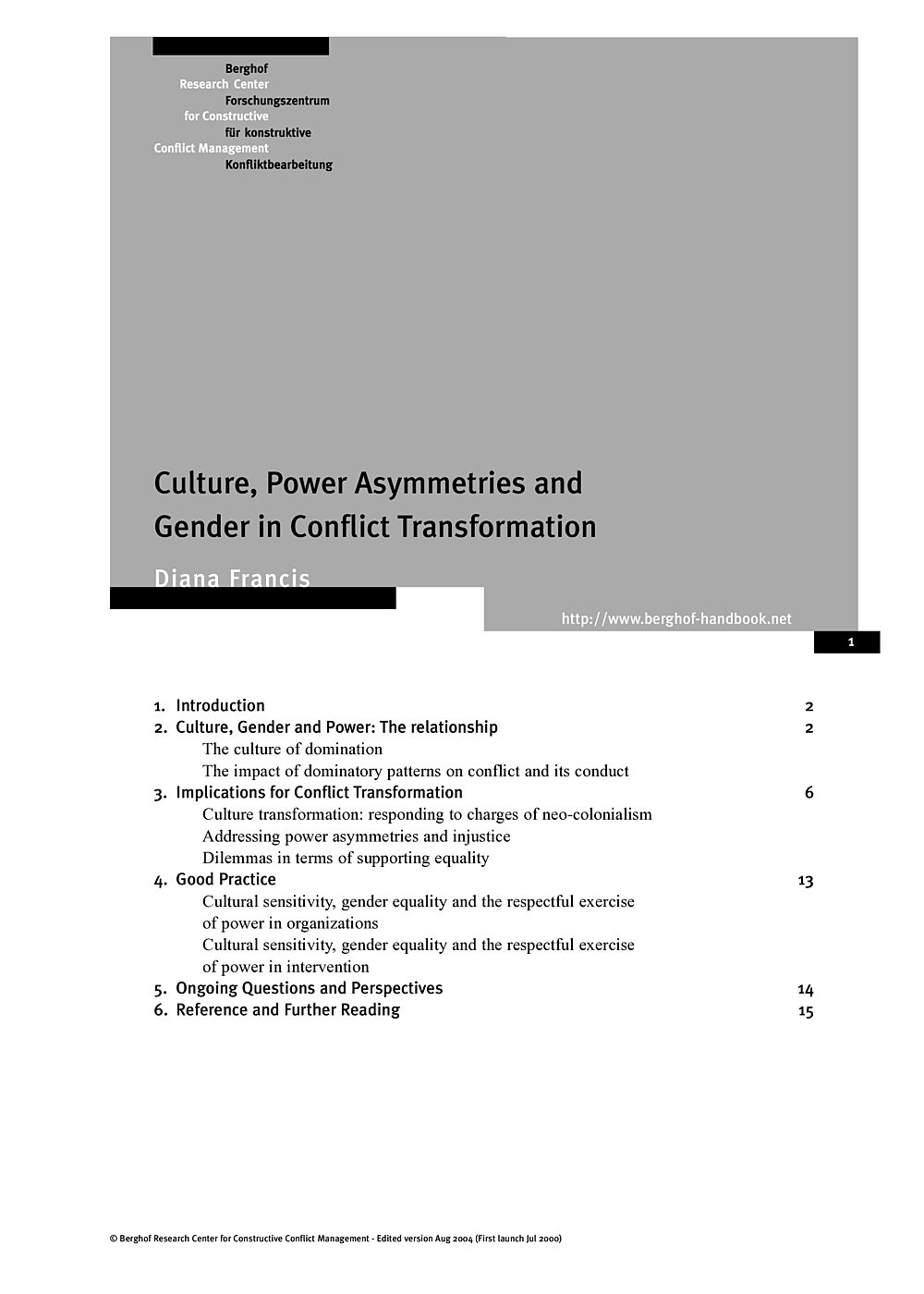 Highlights conflict transformation approaches as necessarily having to deal with the closely linked categories of power asymmetries, gender inequality and cultural difference. The author argues that an overarching, global culture of domination exists. The emancipation of marginalised groups stimulates, and results from, the fundamental culture shift which conflict transformation implies. (revised for 2004 print edition).

---
Authors
Diana Francis
Thanks for your interest
If you find this publication useful, please consider making a small donation. Your support enables us to keep publishing.