1 Jan 2004
Experiences with Impact Assessment: Can We Know What Good We Do?
Handbook Article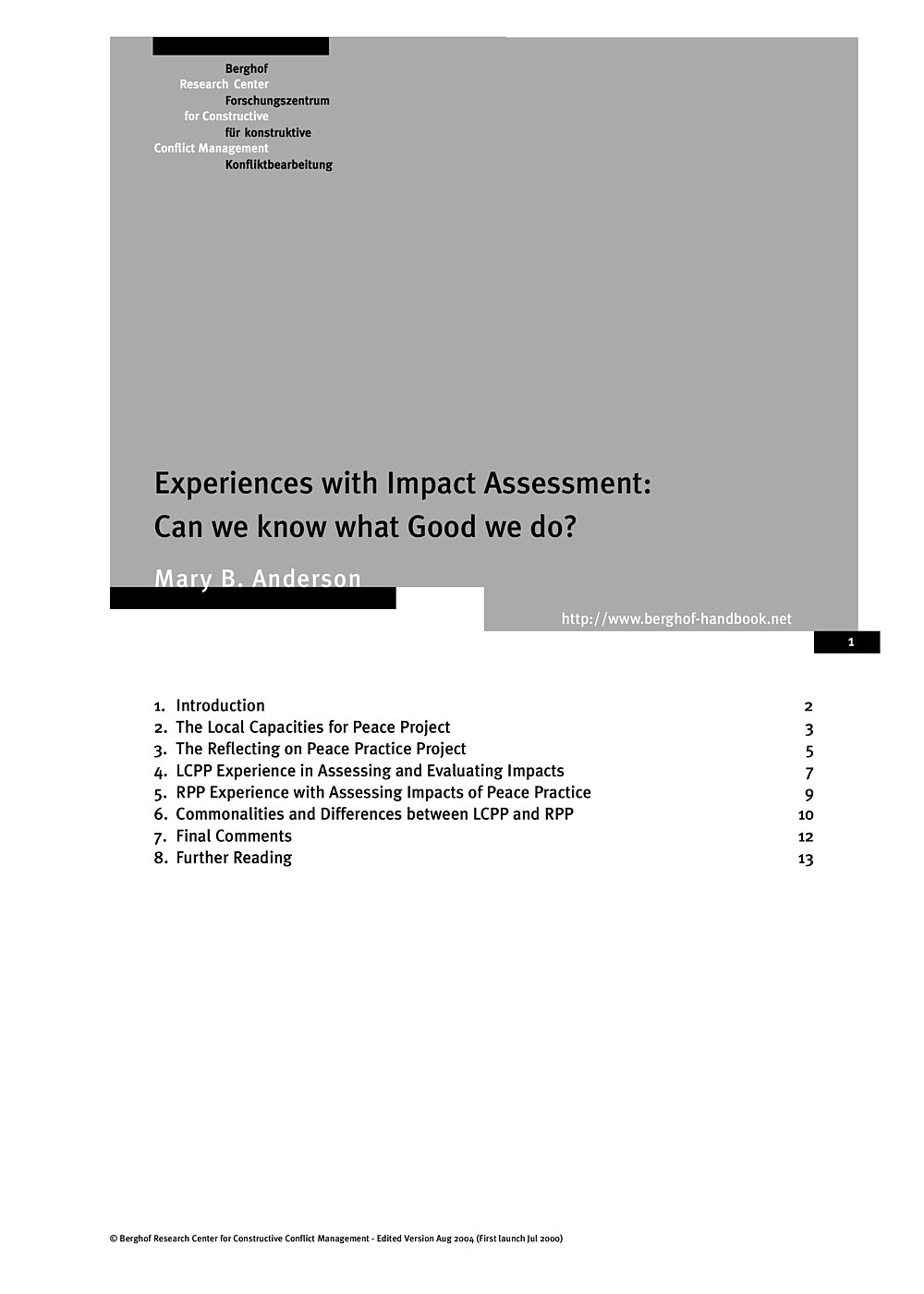 Considers how international agencies providing humanitarian assistance, development aid and/or support to peace processes can understand what their impacts are. The article builds on a collaborative learning project and identifies two major challenges: 1) selecting criteria or indicators for assessing progress; and 2) determining who or what particular outcomes can be attributed to. (revised for 2004 print edition)
---
Authors
Mary B. Anderson
Thanks for your interest
If you find this publication useful, please consider making a small donation. Your support enables us to keep publishing.