1 Jan 2014
Security and Risk Management for Peacebuilding Organisations
Handbook Article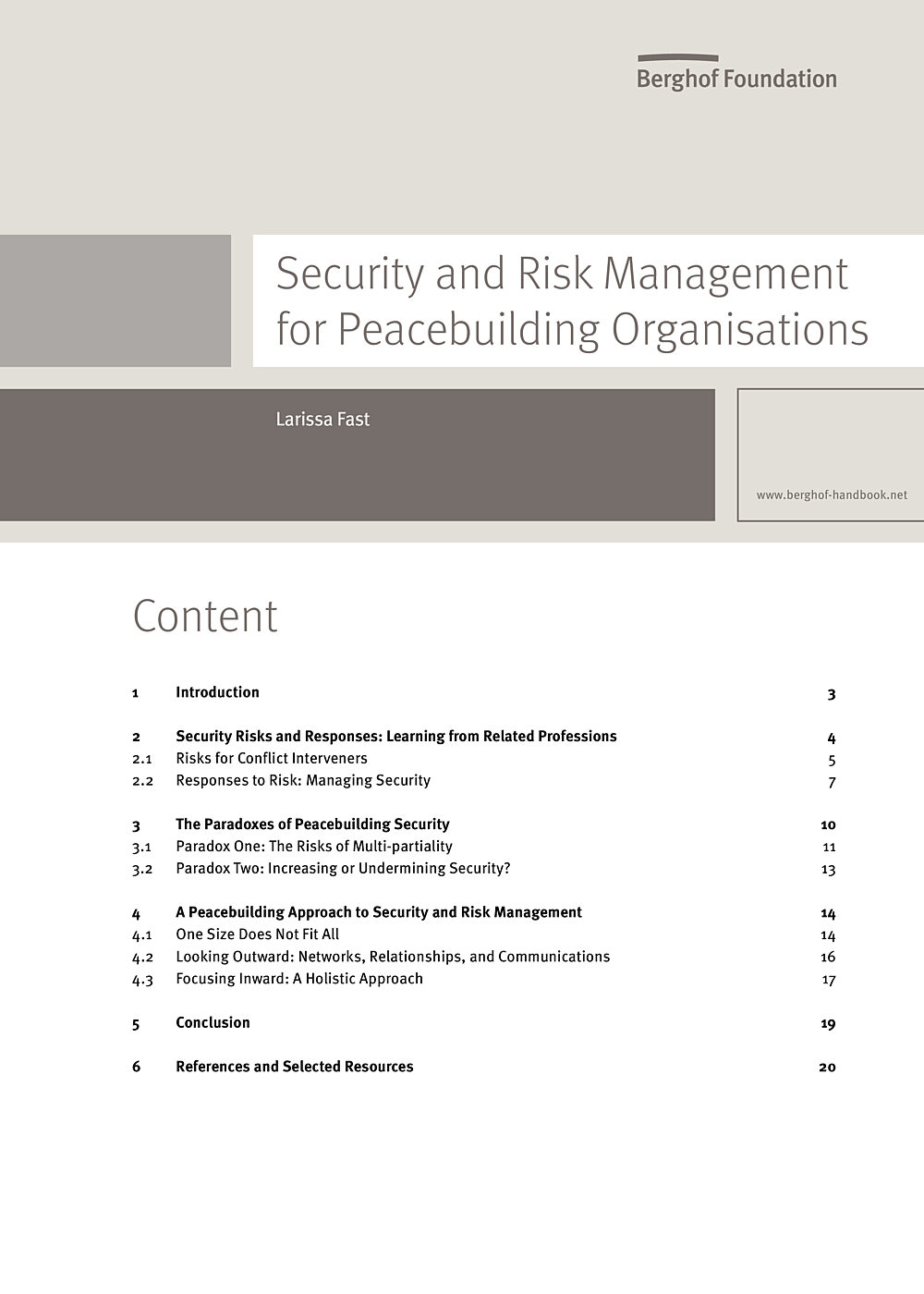 Explores the particular shape of peacebuilding security, taking as a starting point the security risks and strategies of the related professions of humanitarian, development, and human rights work. The author presents two paradoxes of peacebuilding security, relating to multi-partiality and concerns about instrumentalising security. Building on these paradoxes, she outlines three cornerstones of a peacebuilding approach to security and risk management – adapting to context and organisational profile, emphasising relationship-building and communication, and taking a holistic approach.
---
Authors
Larissa Fast
Thanks for your interest
If you find this publication useful, please consider making a small donation. Your support enables us to keep publishing.