1 Jan 2004
The Role of Development Aid in Conflict Transformation: Facilitating Empowerment Processes and Community Building
Handbook Article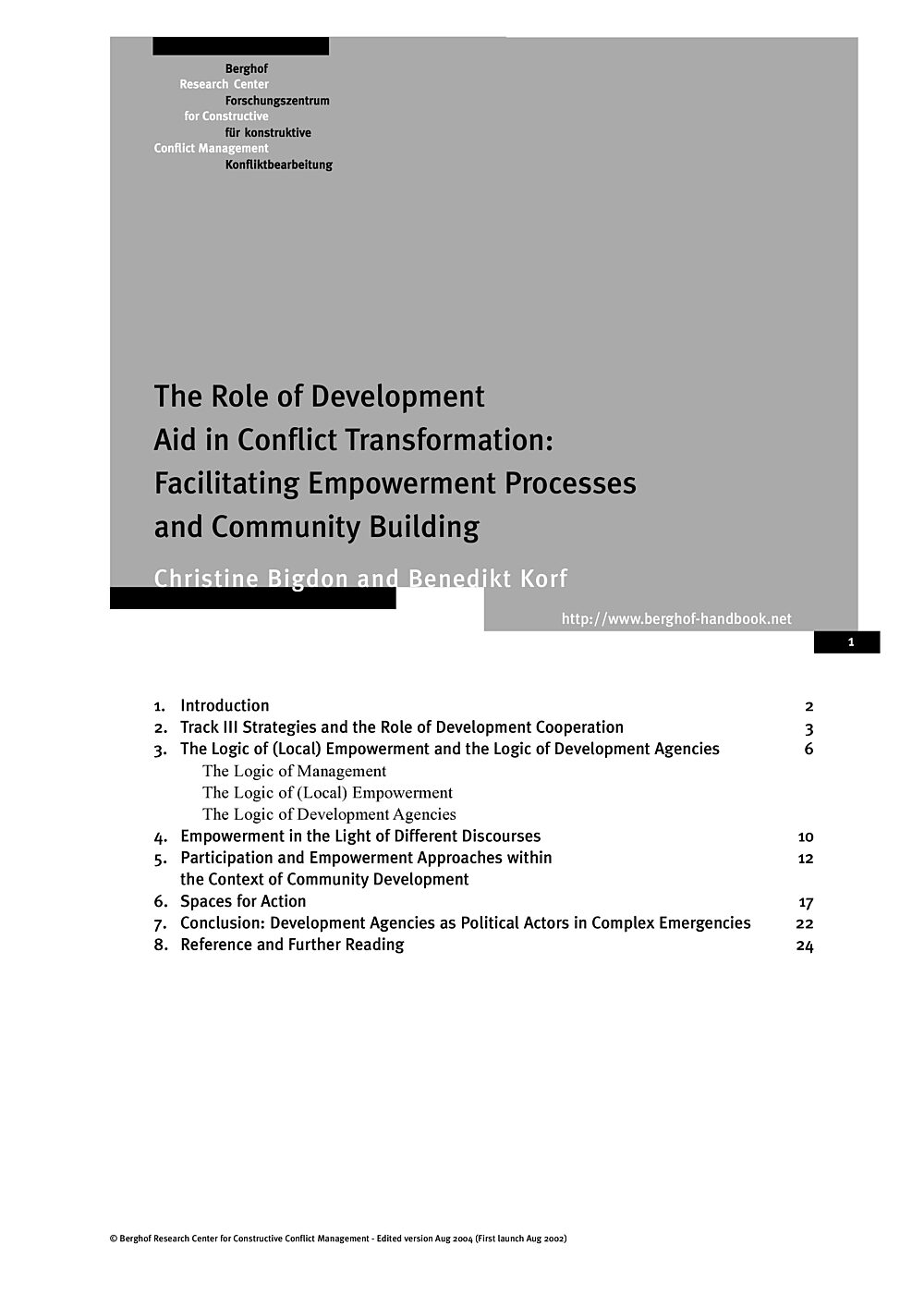 Highlights the role of development assistance for the structural aspects of peacebuilding. Exploring the nexus between participation, empowerment and conflict transformation, the authors critically discuss the potential of common participatory approaches at the community level and their impact for conflict transformation on the local level. (revised for 2004 print edition).

---
Authors
Christine Bigdon, Benedikt Korf
Thanks for your interest
If you find this publication useful, please consider making a small donation. Your support enables us to keep publishing.