1 Jan 2002
Using the Media for Conflict Transformation: The Common Ground Experience
Handbook Article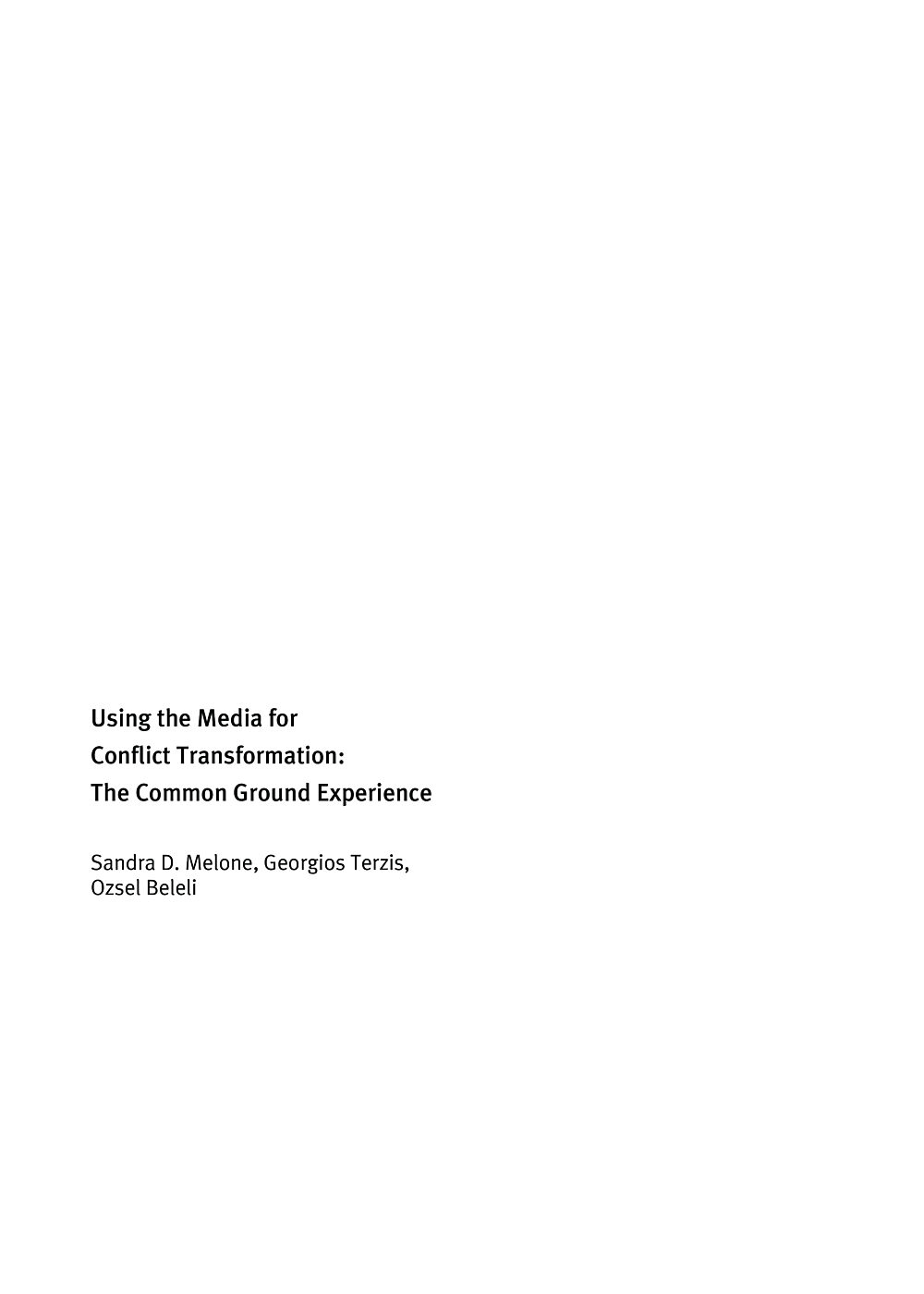 A case study of the role media can play in ethnopolitical conflict. The authors portray initiatives by the NGO European Centre for Common Ground in Greece and Turkey, Macedonia, Sierra Leone and Burundi and share lessons about the design, implementation and assessment of projects aimed at cooperating with media, promoting pluralism and fostering ethical standards in journalism.
---
Authors
Sandra Melone, Georgios Terzis, Ozsel Beleli
Thanks for your interest
If you find this publication useful, please consider making a small donation. Your support enables us to keep publishing.