1 Jan 2005
The Role of Local Business in Peacebuilding
Handbook Article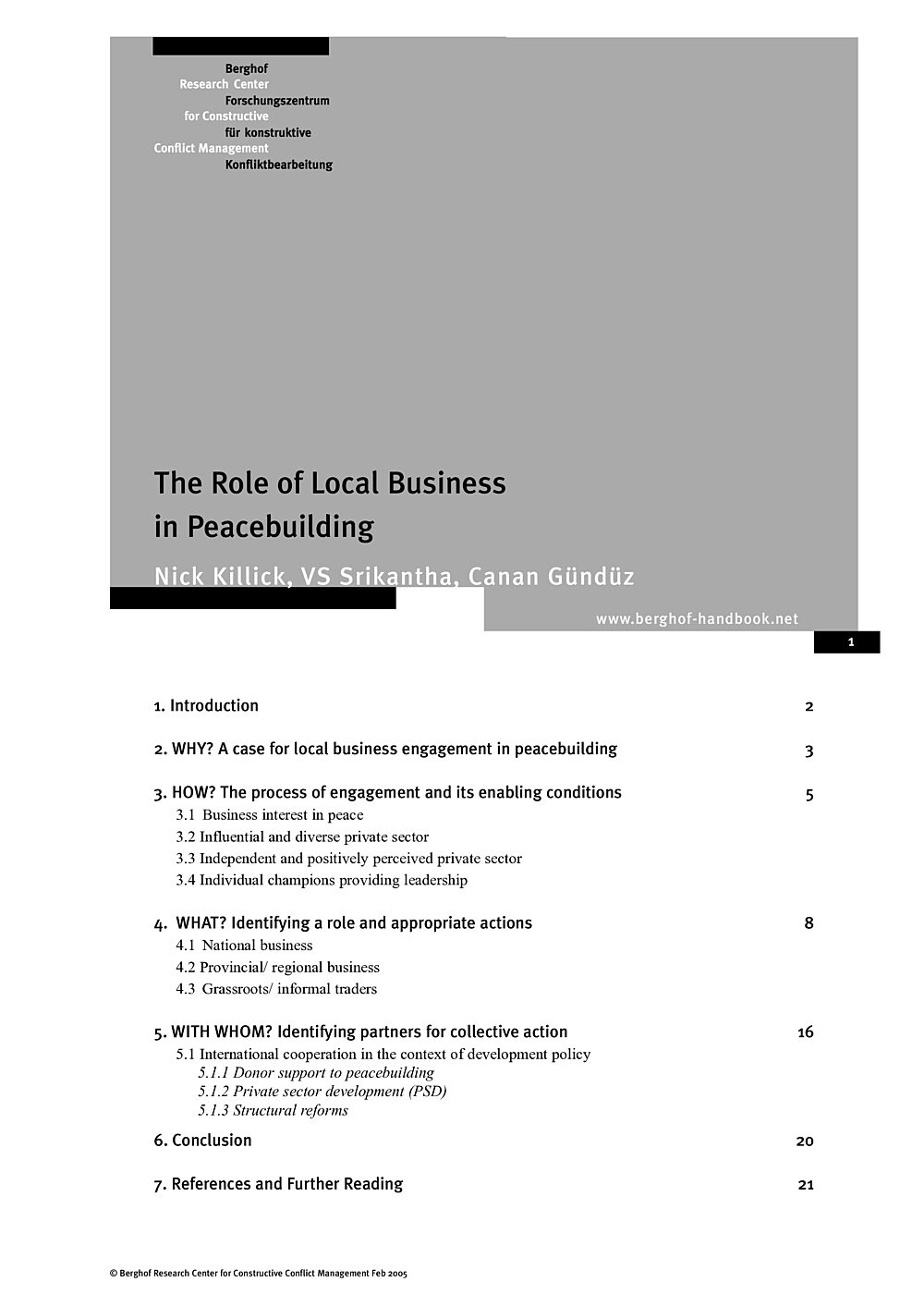 Presents a wide range of examples for roles of local business in conflict resolution. It looks specifically at why it is useful to engage local businesses in peacebuilding, how this can best be approached, what forms such engagement can take - from the micro to the macro level - and with whom it is most likely to succeed.
---
Authors
Nick Killick, VS Sriantha, Canan Gunduz
Thanks for your interest
If you find this publication useful, please consider making a small donation. Your support enables us to keep publishing.