1 Jan 2011
Gender Relations, Violence and Conflict Transformation
Handbook Article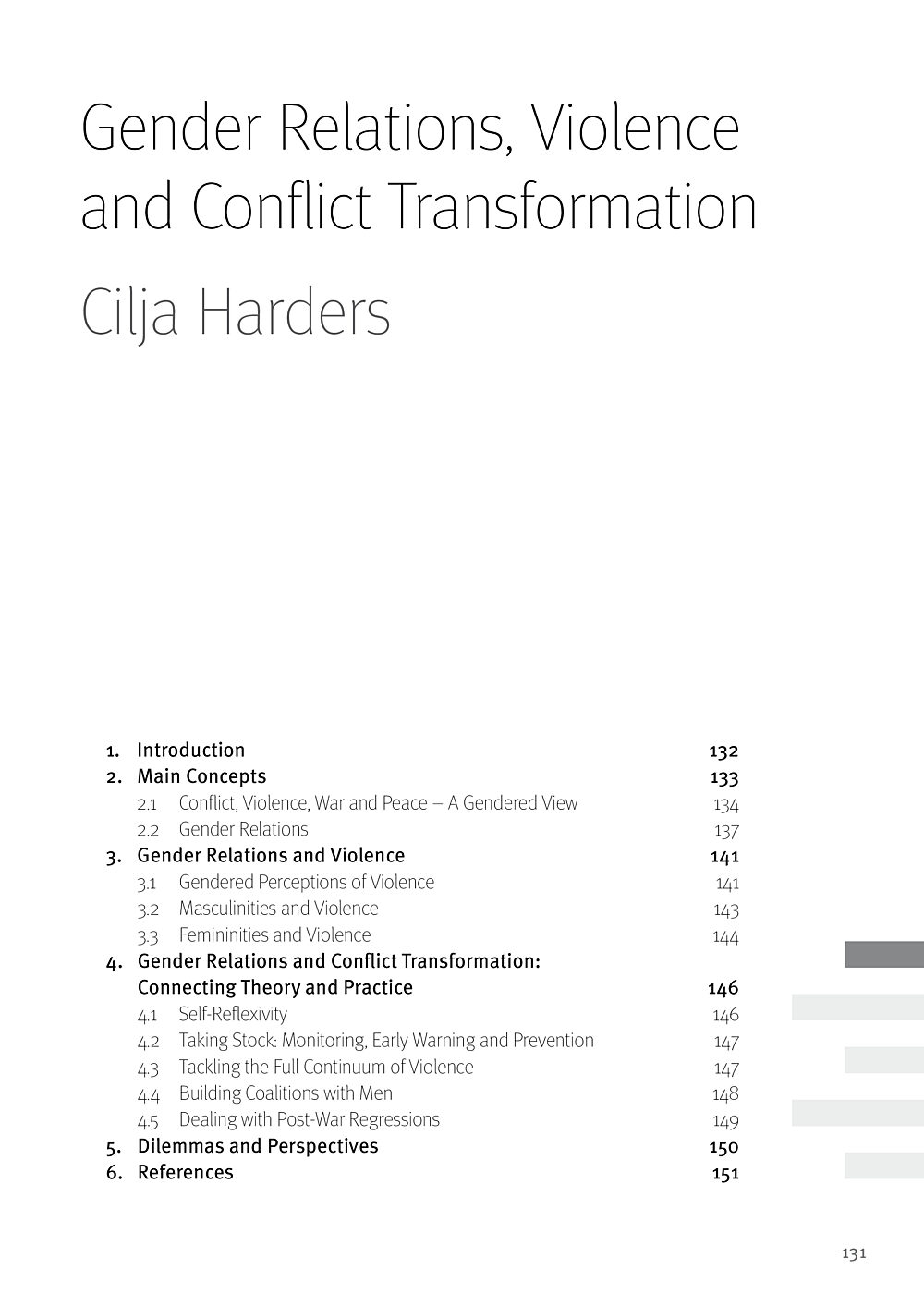 Makes the case for taking gendered views of conflict, violence, war and peace as a basic prerequisite of conflict transformation. In examining the relation between masculinities, femininities and violence, as well as the links between structure and agency, the author highlights the dangers of assuming 'natural' gender behaviour. She stresses the need for women and men to be able to live a plurality of roles and identities. She also outlines ways in which conflict transformation could be improved by fully integrating gender issues into its analysis.
---
Authors
Cilja Harders
Thanks for your interest
If you find this publication useful, please consider making a small donation. Your support enables us to keep publishing.