1 Jan 2008
Nonviolent Resistance and Conflict Transformation in Power Asymmetries
Handbook Article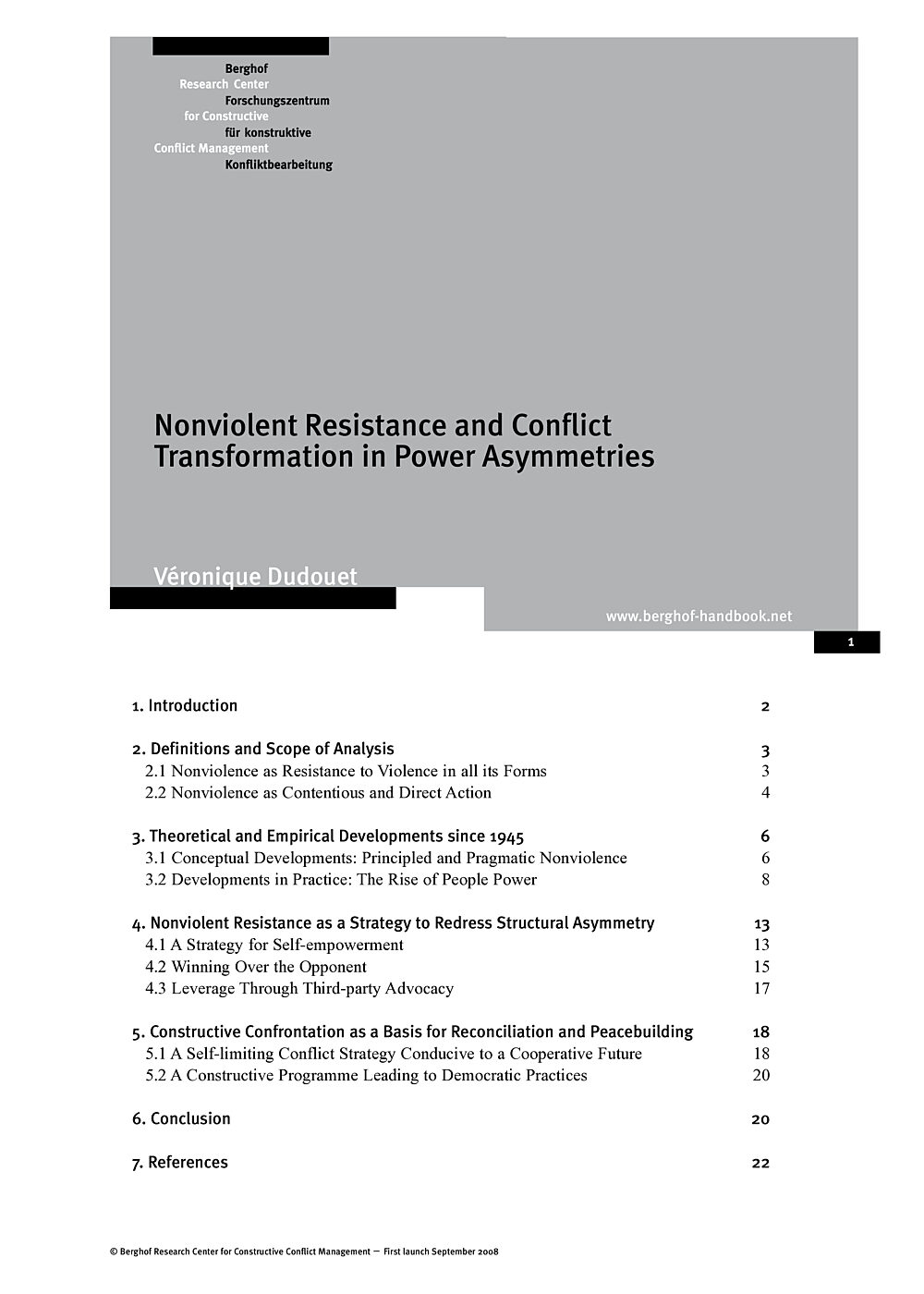 This article examines the contribution of nonviolent resistance to conflict transformation processes. It reviews conceptual and empirical developments in the field of nonviolent resistance (both 'principled' and 'pragmatic' trends), and examines the roles played by nonviolent action in support of peacemaking and peacebuilding, by transforming unbalanced power relations in preparation for conflict negotiations, and by using self-limiting conflict strategies which reduce inter-party polarisation and encourage democratic practices. Empirical illustrations are drawn from the first Palestinian intifada (1987-1993).
---
Authors
Thanks for your interest
If you find this publication useful, please consider making a small donation. Your support enables us to keep publishing.