Véronique Dudouet
Senior Advisor
Conflict Transformation Research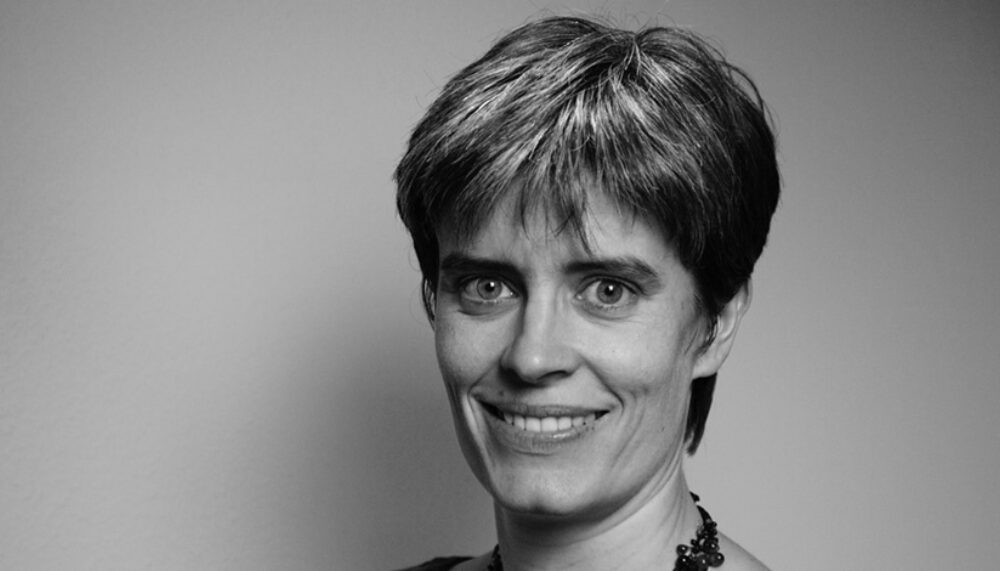 Berlin, Germany
---
email hidden; JavaScript is required
Dr. Véronique Dudouet is a Senior Advisor. She joined the Berghof research team in 2005 and has since managed various collaborative research projects on resistance/liberation movements, negotiations and third-party intervention in asymmetric conflicts, inclusive political/security transitions, post-war governance and civil resistance.
She conducts regular policy advice, peer-to-peer advice and training seminars for/with conflict and peacebuilding stakeholders. She also carries out consultancy research for various civil society organisations and international agencies (e.g. UNDP, OECD-DAC, European Parliament/External Action Service, GIZ, NOREF) and serves as Academic Advisor of the International Center on Nonviolent Conflict in Washington. From April to October 2019, she was a Jennings Randolph Senior Fellow at the U.S. Institute of Peace in Washington DC.
Véronique has co-founded and edited several electronic peer-reviewed journals, and has published two edited books and numerous publications in the fields of conflict transformation and nonviolent resistance. As a scholar-activist, she has been involved in numerous anti-war and nonviolent campaigns, including as a volunteer for the International Solidarity Movement (ISM) in the Palestinian territories.
Véronique holds an MA and a PhD in Conflict Resolution from the University of Bradford, UK, as well as a BA in political science and a postgraduate research diploma (DEA) in International Relations and Security from the Institut d'Etudes Politiques, Toulouse, France.
Deutsch
Dr. Véronique Dudouet ist Senior Advisor im Conflict Transformation Research Department. Sie kam 2005 zum Berghof-Forschungsteam und hat seither einige internationale Projekte zur Rolle von Widerstands-/Befreiungsbewegungen und zivilgesellschaftlichen Organisationen in der Konflikttransformation koordiniert. Dazu kommen wissenschaftliche Beratungen für internationale Organisationen (darunter das Europäische Parlament/External Action Service, UNDP und OECD-DAC). Ihre derzeitigen Arbeitsschwerpunkte sind: Verhandlung und Intervention Dritter in asymmetrischen Konflikten, Transitionen von bewaffneten zu unbewaffneten Aufständen, inklusive Nachkriegsregierungen und partizipative Aktionsforschung. Von April bis Oktober 2019 war sie ein Jennings Randolph Senior Fellow am U.S. Institute of Peace in Washington DC.
Véronique Dudouet hat mehrere wissenschaftliche wie elektronische, referierte Fachzeitschriften mitbegründet und herausgegeben sowie zwei Bücher und zahlreiche andere Publikationen zu Konflikttransformation und Gewaltfreiheit veröffentlicht. Als Wissenschaftlerin und Aktivistin war sie an zahlreichen Anti-Kriegs- und Anti-Gewalt-Kampagnen beteiligt, u.a. als Freiwillige für International Solidarity Movement (ISM) in den palästinensischen Gebieten.
Sie hat einen Masterabschluss und einen Doktortitel in Conflict Resolution von der Universität Bradford, Großbritannien, sowie einen Bachelorabschluss in Politischen Wissenschaften und ein Postgraduierten-Forschungsdiplom (DEA) in Internationalen Beziehungen und Sicherheit vom Institut d'Etudes Politiques in Toulouse, Frankreich.