BLOG POST | 8 Nov 2022
Gender-inclusive conflict transformation
Perspectives from female (ex-)combatants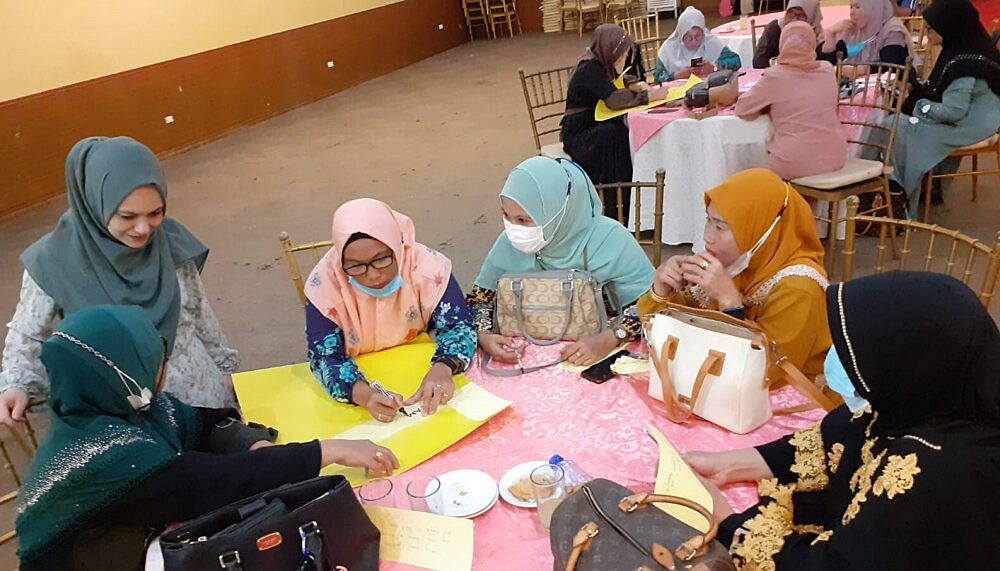 Our team issued a series of papers to bring the insights and knowledge of female ex-combatants into policy debates within the peacebuilding community.
---
The Berghof Foundation has been supporting women in resistance and liberation movements (RLMs) during peace negotiations and societal transition processes after conflict since 2016. We have formed a peer-learning network for female members of eight active or recently demobilised groups, and throughout the years of working with female (ex-)combatants and women associated with RLMs, we have come to realise that the knowledge and experience of these women remains an untapped resource for the peacebuilding community. With the aim of bridging this gap, we have initiated a new series of policy insights papers on gender-inclusive approaches to peace negotiations and post-war peacebuilding that captures the experiences, aspirations and lessons learned from women in or associated with RLMs.
Together with the network members, we will jointly produce short reports featuring innovative insights and recommendations gathered during peer-learning activities. These papers will offer guidance for mediation teams, donor countries and peacebuilding agencies in engaging effectively with former female combatants and women associated with RLMs, during all stages of peace processes.
The meaningful participation of women in peace negotiations is crucial to concluding an equitable peace agreement that can guarantee inclusion, a gendered approach and the consolidation of peace.Amanda Ríos, ex-combatant from Revolutionary Armed Formed of Colombia (FARC-EP)
The first issue of this series aims to contextualise and critically review current policies and practices in peace negotiations and post-war transitions. The insights shared in the paper are drawn from testimonies that were collected during several network meetings since 2018. They are complimented by relevant academic references.
Key recommendations to include female ex-combatants in peace(building) processes
Our findings confirm that too often female combatants are still under-represented at the negotiation table, and their needs are not prioritised in the peacebuilding agenda, which hinders the realisation of sustainable peace. The report includes recommendations for governments and international agencies on how to best incorporate the experiences of women in RLMs in peace negotiations and post-war political and security transitions, to foster more transformative and inclusive peace processes.
Our key recommendations include the following:
Conduct careful and regular analysis of gendered power dynamics within the negotiation parties,
Make use of the knowledge that women in RLMs have acquired during conflict times and use it as a resource during peace process,
Provide learning opportunities for these women to advance their knowledge and expertise on the technical and strategic dimensions of peace processes,
Create support measures to alleviate the social, familial and economic pressure placed on women during and after negotiations, to enable their meaningful participation,
Support former female combatants and activists in becoming political and social leaders, for example through self-led community-based initiatives.
Self-led transition from armed militancy to peaceful community action in the Philippines
Along the lines of these recommendations, our team has been supporting women from different movements to acquire skills, confidence and experience in peace leadership. One of these is the Moro Islamic Liberation Front – Bangsamoro Women's Auxiliary Brigade (MILF-BIWAB) in the Philippines. For over 6 years, members of BIWAB have received peer advice and technical support in their transition from armed insurgents to community and political leaders after the war had ended. Together with our local partners from the Moro Women Development and Cultural Center (MWDECC), we have conducted training workshops, study visits, participatory research and dissemination events on various topics, spanning from how to support the women's political participation, or enabling them to create self-led organisations, to fostering dialogue between different generations of (ex-)combatants. These workshops inspired and capacitated women from BIWAB to found a self-led civil society organisation: the League of Moro Women Organisation Inc. (LMWOI).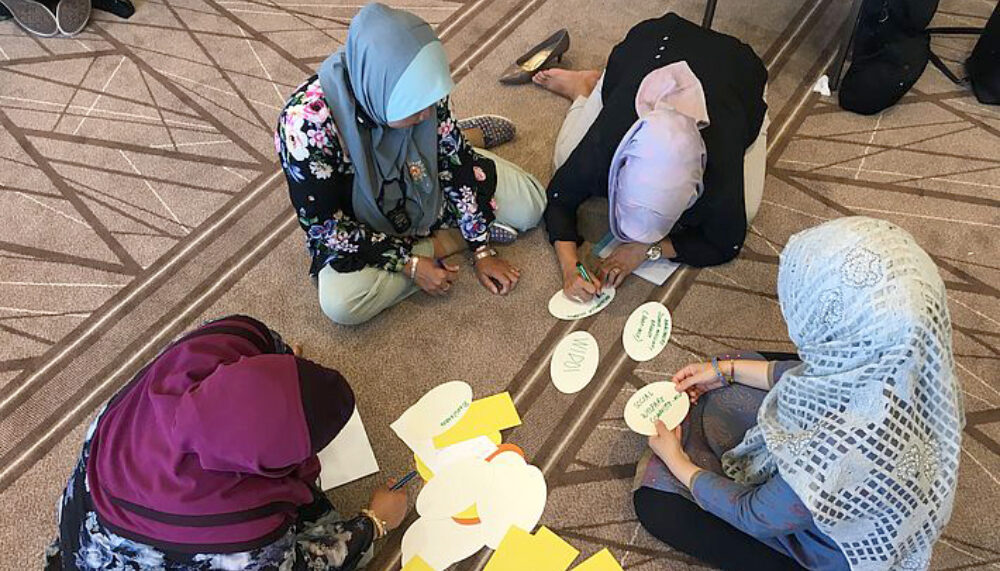 In July 2022, our team travelled to the Bangsamoro Autonomous Region of Muslim Mindanao (BARMM) to assess how we could further support the ongoing peace and transition process in the Bangsamoro. In addition to meeting various ministers and parliamentarians of the Bangsamoro Transitional Authority, we co-facilitated a workshop with 20 former BIWAB members from various regions. At the workshop, the women discussed their ongoing transformation process and envisioned possible roles that BIWAB veterans could play in the transition to peace and self-governance.
The participants stressed the advances that BIWAB and LMWOI made since the signing of the peace agreement in 2014: The group managed to transform their military structures into a civilian organisation that provides services in their community. The women at the workshop stressed that they feel proud and empowered, and that they enjoy that their movement is now widely accepted within the society. However, many challenges remain to improve social-economic development in the region and ensure unity to transform into a strong social movement. As the BARMM government continues its transition until the 2025 elections, women from BIWAB aspire to contribute to the well-being of their community, be it as public servants, politicians, security officers, as civil society leaders or through sustainable economic livelihood initiatives.
This modest yet impactful engagement in the Philippines exemplifies how Berghof supports self-led community-based initiatives by female ex-combatants, which is a key driving factor for women to continue mobilising for the full fulfilment of their rights, especially when those aspects are left out of negotiations and peace agreements.
Read more about our work with women in RLMs:
---
Media contact
Florian Lüdtke
Media and Communications Manager
+49 (0) 177 7052758
email hidden; JavaScript is required