Creating space for female ex-combatants in Colombia
We supported a public forum with 100 women on their experiences and challenges as former fighters to encourage exchange and women's participation in peace processes.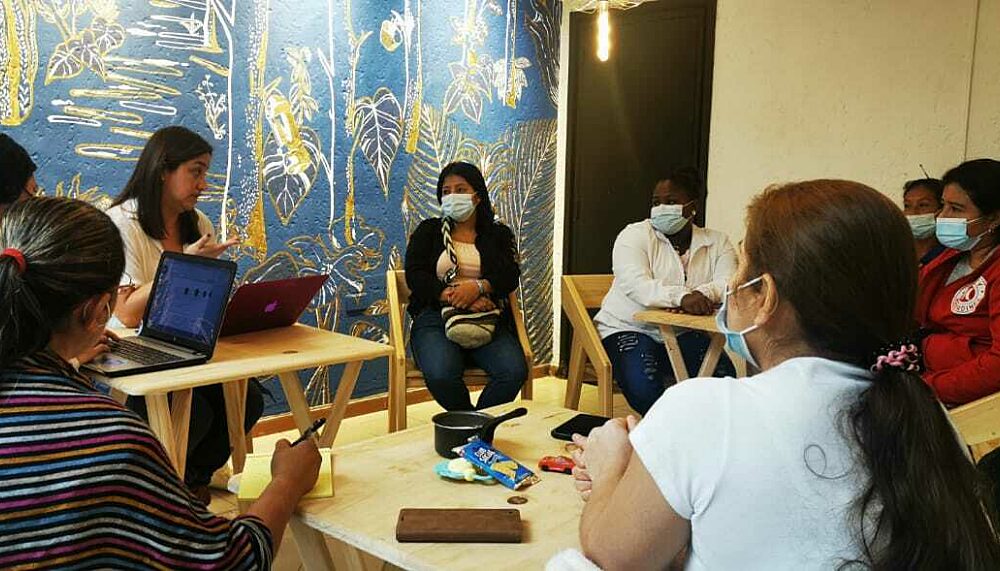 ---
Five years after the signing of the Final Agreement for the Termination of the Conflict and the Consolidation of a Stable and Lasting Peace in 2016, the reincorporation of women from the former FARC-EP guerrillas remains an important issue on the agendas of both, Colombian institutions and the international peacebuilding community. Female ex-guerrilleras face a high level of stigmatisation and lack of economic resources and political participation. Historically, women's participation in disarmament, demobilisation and reintegration (DDR), as well as peacebuilding processes around the world have not been properly recognised. This has led to their voices and needs being marginalised.

I learned a lot from the colleagues from El Salvador and Guatemala on how to be leader and act in the political arena.Public forum participant
Your support helps us do more
So much money is spent on war. It's time to invest in peace. Your donation enables us to sustain and expand our work.
The agreement between FARC-EP and the Colombian Government opened the possibility for former female combatants to take on leading positions in the peacebuilding process within their communities. In cooperation with the International Organization for Migration (IOM) and the Swedish Embassy, we supported the organisation of a public forum that brought together almost 100 women from eight different reincorporation territories in Colombia.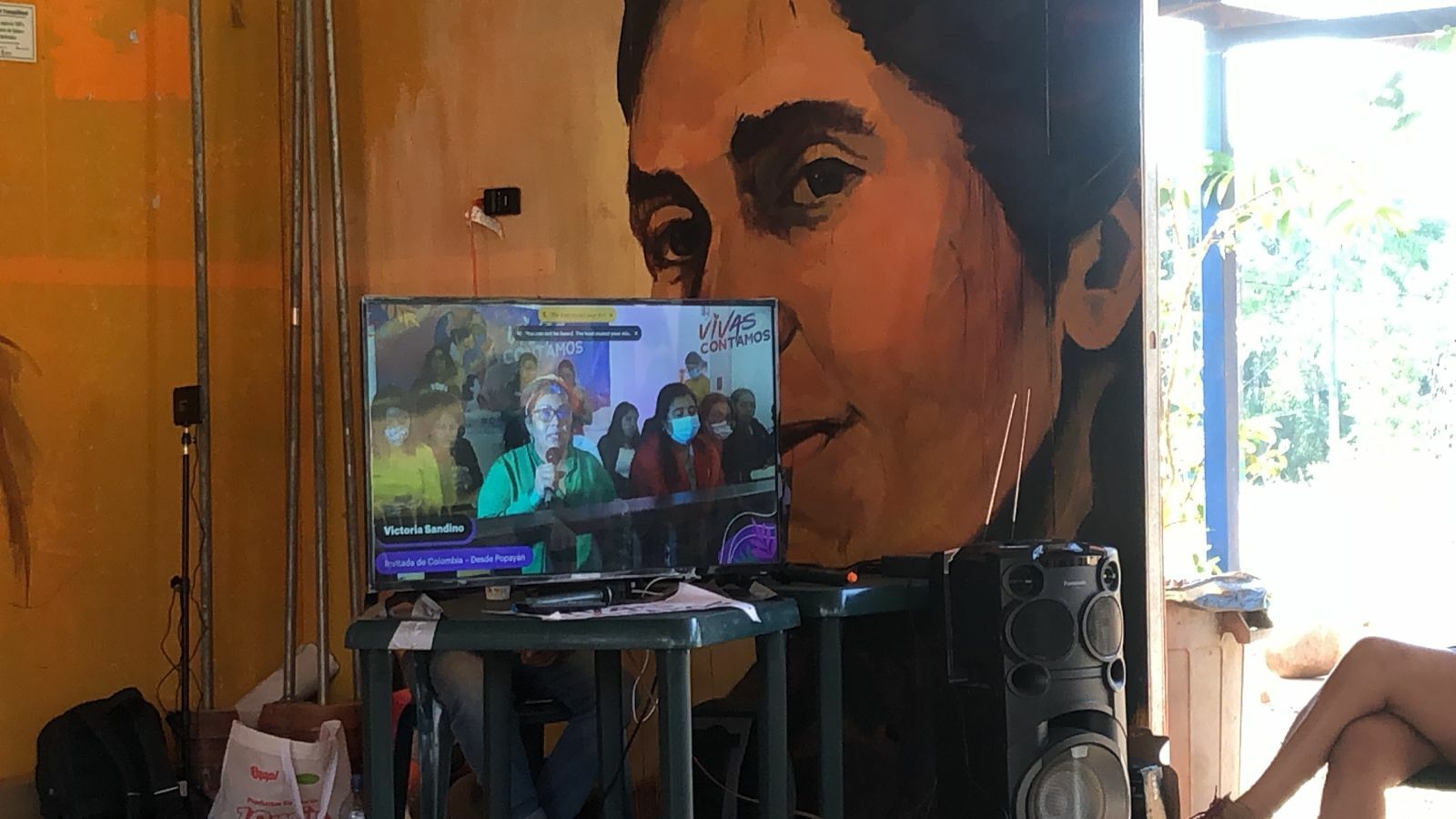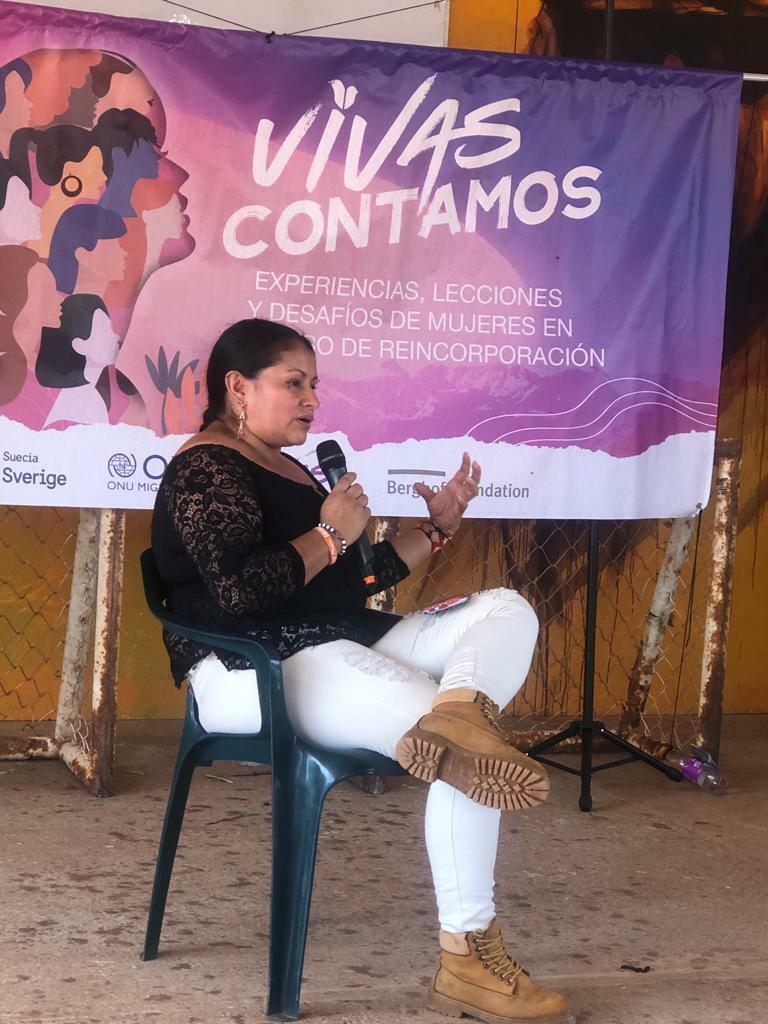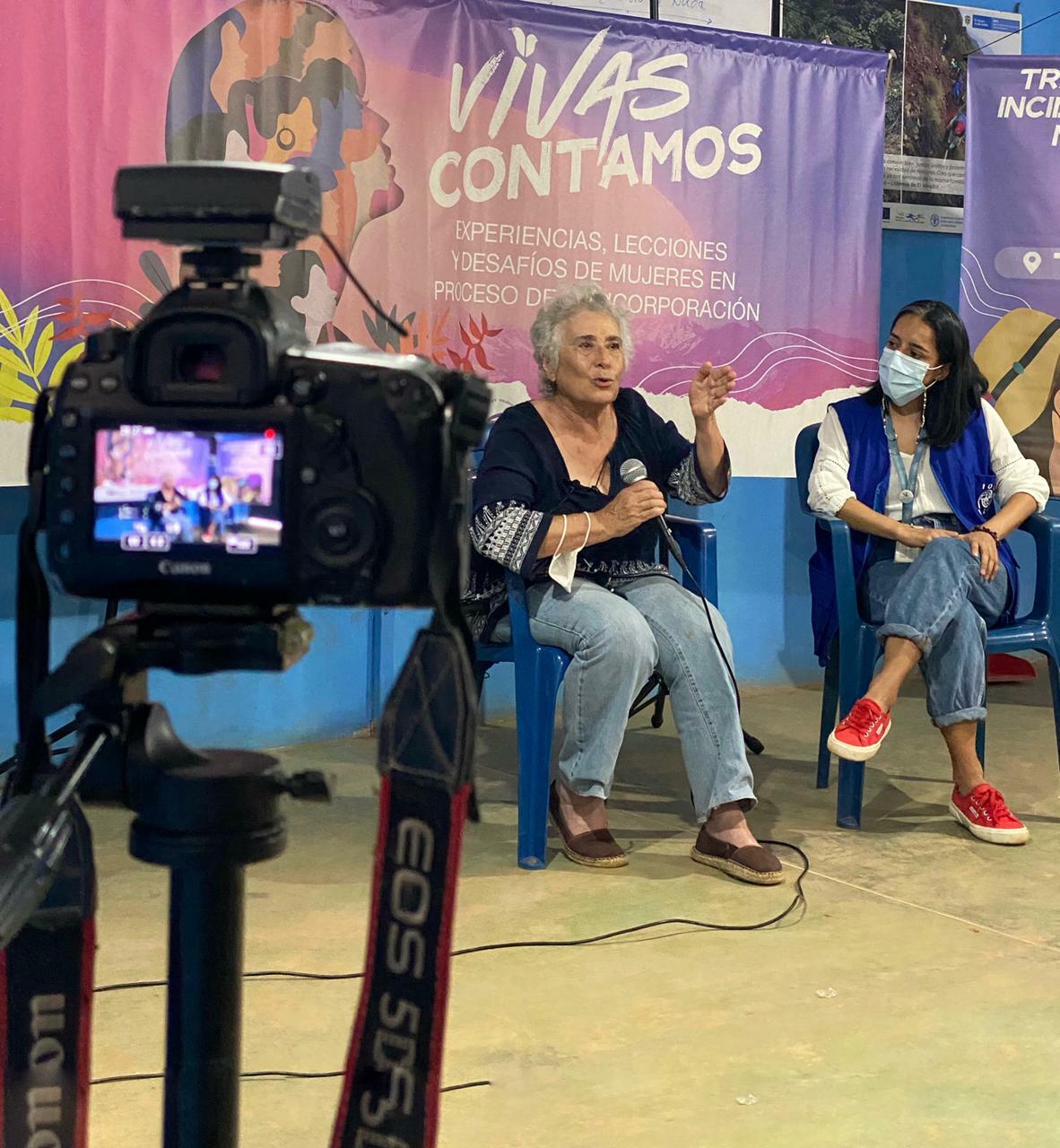 The women came together in a hybrid format to discuss the experiences, lessons-learnt and challenges faced by former female combatants in reintegration processes. The forum consisted of two full days of simultaneous activities: Territorial Space for Capacity Building and Reincorporation (ETCR) of Tierra Grata, ETCR of Vista Hermosa, New Areas for Reincorporation (NAR) of Mutatá and NAR of Popayán. Five former combatants from El Salvador and Guatemala were the special guests at this public forum. They contributed their personal stories to the rich exchange on experiences and challenges.

The event gave us hope. Despite being rejected from society because we were in an armed group and because of our feminist activism, we realised that we do not need to surrender and that we have to continue the peaceful struggle.Public forum participant
The public forum included panel discussions about the role of women in DDR processes, with particular emphasis on their experiences during negotiations, and the implementation and monitoring of peace agreements. Some of the reflections made by the panellists included thoughts about the need for meaningful representation of women at negotiation tables and how their participation "should not be reduced to just numbers, but also ensure that their voices are really being heard". The discussions led to the compilation of a list of lessons-learnt and recommendations about the design and implementation of DDR processes from the perspective of female former combatants.
We captured the different glimpses from the event on a final video:
Main takeaways and recommendations for the inclusive participation
Sustainable peace and progress in societies cannot be achieved without the meaningful inclusion and participation of women in peace negotiations, where DDR programmes are designed.
Political reincorporation programmes should consider the specific needs and challenges faced by female combatants. These include, lack of access to economic resources, lack of childcare facilities, lack of training and education opportunities, unpaid care-work and political violence.
Further attention and support should be given to self-led, local and community-based initiatives that are organised by female combatants as they represent a key driving factor for women to continue their activism through peaceful means.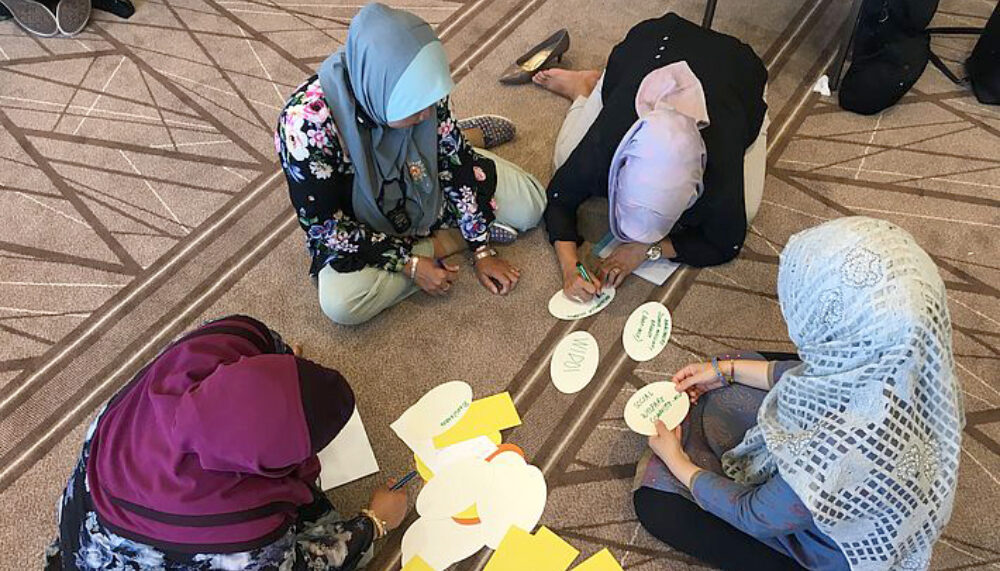 Ongoing work with women in resistance and liberation movements
The workshop was part of our support to women in Resistance and Liberation Movements. Through the creation of a peer-learning network for female members from active and recently demobilised resistance and liberation movements, we aim to enhance their negotiation skills, as well as bolster their capacity and opportunities for post-war leadership. In this way, the network directly addresses the gap in representation of women in peace processes, by fostering more participatory and gender-inclusive peace negotiations and post-war political transformation processes. Through tailored activities, like skills-based trainings, combined international workshops, international policy events, group-led dissemination activities, and online expert talks, we want to ensure the exchange of knowledge about the roles that female conflict stakeholders can play in working towards and (re)building democratic and prosperous societies.
We also work on participatory action research projects to amplify the voices of female ex-combatants and document the first-hand the experiences of women during and after armed conflict. Find out more about their stories here.
---
Contact
Elisabeth Meyer
Strategic Partnerships Manager
email hidden; JavaScript is required