PAST PROJECT
From female combatants to post-war democratic leaders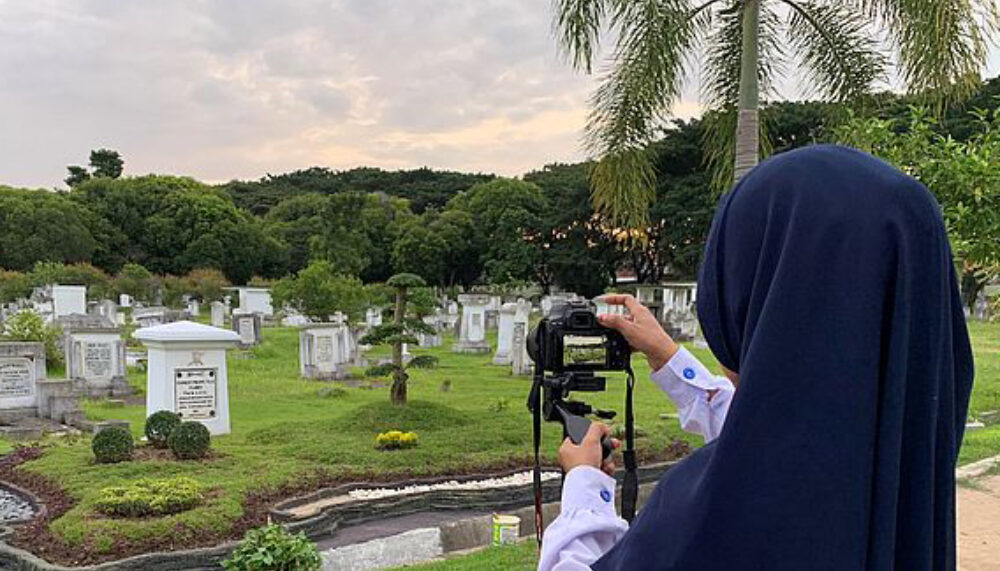 Using filmmaking as an accessible and evocative research method, female ex-combatants document how they experience reintegration, post-war development and leadership.
Timeframe: 2018 - 2020
---
The project "From Female Combatants to Post-War Democratic Leaders: Documentation of Lessons Learnt and Best Practices" collects first-hand and internally-generated knowledge on female combatants' actual experiences and aspirations in political transformation. It analyses the various challenges and opportunities faced specifically by female members of non-state armed groups that are currently going through peace processes, and the lessons learnt acquired by women who have undergone similar processes over the past two decades.
Six local researchers from four demobilised armed groups in Aceh (Indonesia), Mindanao (Philippines), Nepal, and Burundi are taking an active role throughout the research and documentation process, by identifying 'lessons learnt' and recording video interviews with their peers, and by presenting the results to other female combatants from different contexts.

Background
Many peace processes are conducive to armed opposition groups gaining political capital and reaching state power through post-war power-sharing or electoral processes, but these groups' female members (who often make up to 30% of the membership) are frequently side-lined by their male peers. As a result, women are being sent back to the domestic sphere or encouraged to assume gender-stereotypical roles while the men effectively assume the majority of the post-war leadership positions. Due to various political, socio-economic and/or cultural conditions, these women thus miss real opportunities to translate the agency they have gained during the conflict into constructive contributions to conflict transformation and democratic state-building.
This project builds on two peer-to-peer exchange projects carried out from 2016-2018 (see here and here) which established a network of (former) female combatants in non-state armed groups (NSAGs). This network facilitated mutual learning on best practices for transitioning to civilian, peaceful, and democratic leaders in post-war societies.
For the past 15 years there has been research on gender, peace and security, which strongly supports women's inclusion in all stages of peace processes. There has also been past research on women's roles in conventional Disarmament, Demobilisation, and Reintegration processes (DDR), with a primary focus on either cash compensation schemes or vocational training for female combatants. However, until today, there is still a systematic gap in knowledge, research and documentation on the challenges, opportunities, and best practices for female combatants' transition to post-war democratic leadership. This project tries to address this gap.
Approach
Following from the work in the peer-to-peer networks that were formed over the past years there has been a demand by former female combatants to have their experiences – both positive and negative – analysed and disseminated towards their own societies, other conflict-affected contexts and international policy-makers. Thus, this project compiles a systematic and comparative documentation of such challenging processes of transition from conflict stakeholders to post-war peaceful and democratic leaders.
It aims to generate innovative insights on the actual and potential roles of female former combatants in post-war political transitions and their role in preventing violent conflict relapse. It employs a participatory action research methodology in developing its research design and methods.
Aim and Outcomes
This project has three complementary purposes:
to contribute towards filling a knowledge gap both within the project countries and in the international arena on the actual and potential role of female combatants in post-war political transformation and their contributions to sustainable peace through political or socio-economic leadership, and the factors facilitating or impeding effective transitions;
to empower the selected participants with support from local research organisations to raise their voices and gain new skills through their active contribution to the research and documentation process;
to disseminate and discuss lessons learnt and best practices for international peacebuilding and development actors' engagement with non-state armed groups in peaceful and democratic transitions, with a particular focus on the needs and aspiration of female combatants in post-war societies.
In order to reach a diverse target group, the results of this research will be published in various outlets, from academic publications to the production of a booklet as well as interview clips by the local researchers who are female ex-combatants themselves. The results will also be presented at dissemination events in the country contexts and integrated into training activities with other female combatants whose groups are currently going through peace processes.
Partners and funding
This project is carried out in collaboration with Shadia Marhaban, senior consultant from Aceh (Indonesia), the Kadtabanga Foundation for Peace and Development Advocates (Mindanao, Philippines), the Nepal Peacebuilding Initiative (NPI) and the Ex-PLA Women's Academy (both Kathmandu, Nepal) and the Centre for Training and Development of Ex-Combatants (CEDAC, Bujumbura, Burundi).
The project receives financial support from the German development agency GIZ.
Activities
May 2020: Online film and booklet launch event
November/December 2018: Film and research training in Aceh, Mindanao and Nepal
February 2019: Film and research training in Burundi
January/February 2020: Dissemination events and presentation of research results in Aceh, Mindanao, Nepal and Burundi
Watch the short film that seeks to amplify some of the hidden and forgotten voices in conflict:

Read the booklet that relays the different experiences of these ex-combatants:
--
Publications from this project:
Evelyn Pauls, Female Fighters Shooting Back. Agency, Representation and Filmmaking in Post-Conflict Societies, International Feminist Journal of Politics, forthcoming
Project lead
Beatrix Austin
Head of Department
email hidden; JavaScript is required
Team members
---
Media contact
Florian Lüdtke
Media and Communications Manager
+49 (0) 177 7052758
email hidden; JavaScript is required