16 Dec 2021
Berghof Foundation: 50 years of conflict transformation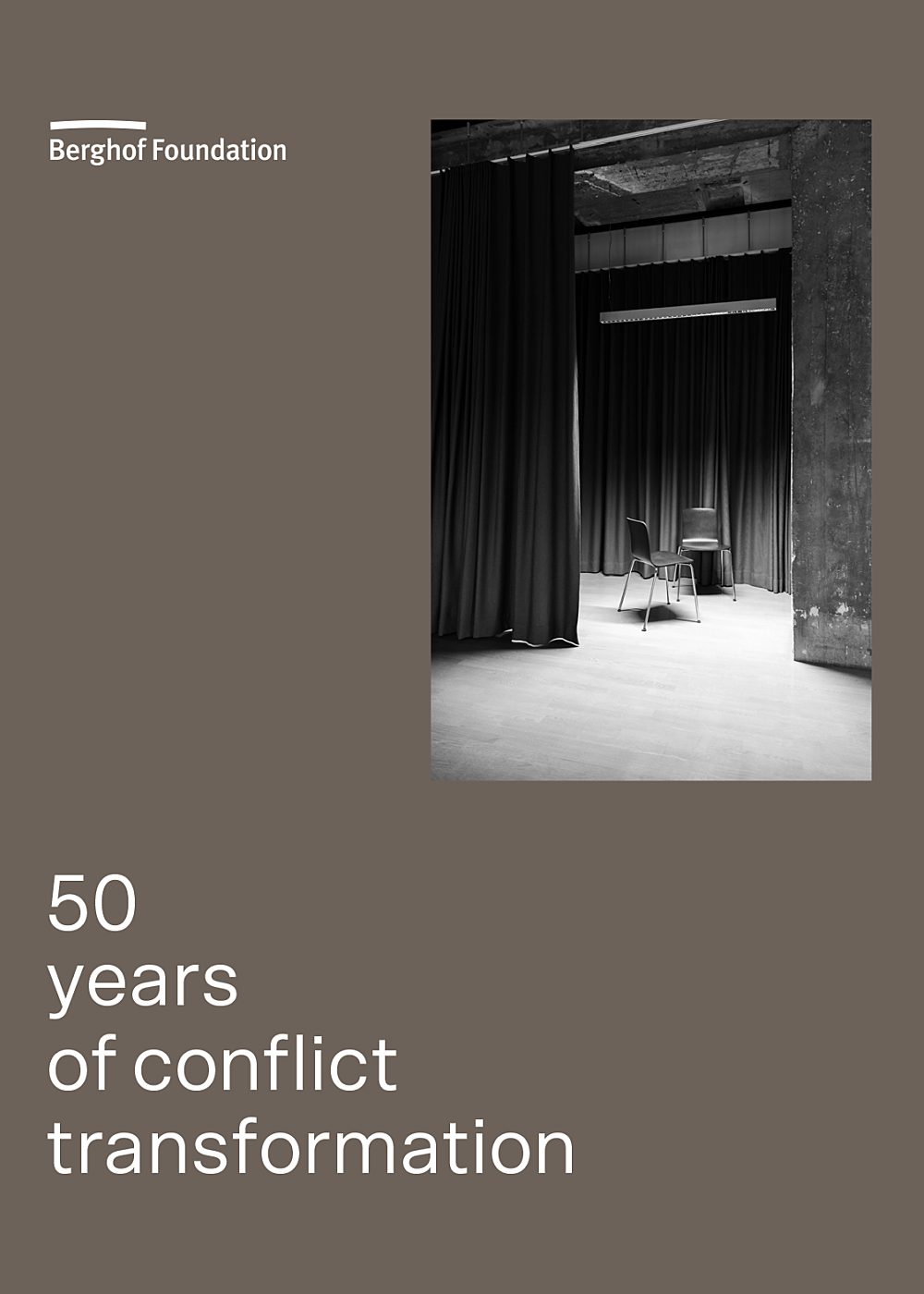 This book provides an overview of the Berghof Foundation's work and impact over the past 50 years and sheds light on future challenges for building sustainable peace.
---
Editors
Andreas Schädel, Eva Dingel, Natalie Baharav, Eric Fichtl
On the occasion of our 50th anniversary, we took a moment to reflect and look back at what we have achieved in half a century of peacebuilding work. The result is a testimony of our work that spans over 50 years and 130 pages. It presents individual stories and interviews from the frontlines of our work: From our support to the German peace movement in the early years to our dialogue support work on the local and national level. We show how our work with resistance and liberation movements has evolved over the years, how our support of peace processes in Sri Lanka, Yemen, Afghanistan or Ethiopia has made an impact and how our peace education approaches have inspired peacebuilders in Germany and around the world. The book ends with a look ahead and presents some of our new focal areas that we hold to be key issues of the global context as we are entering our sixth decade as an organisation.
Thanks for your interest
If you find this publication useful, please consider making a small donation. Your support enables us to keep publishing.