27 May 2020
I Have To Speak
Voices of Female Ex-Combatants from Aceh, Burundi, Mindanao and Nepal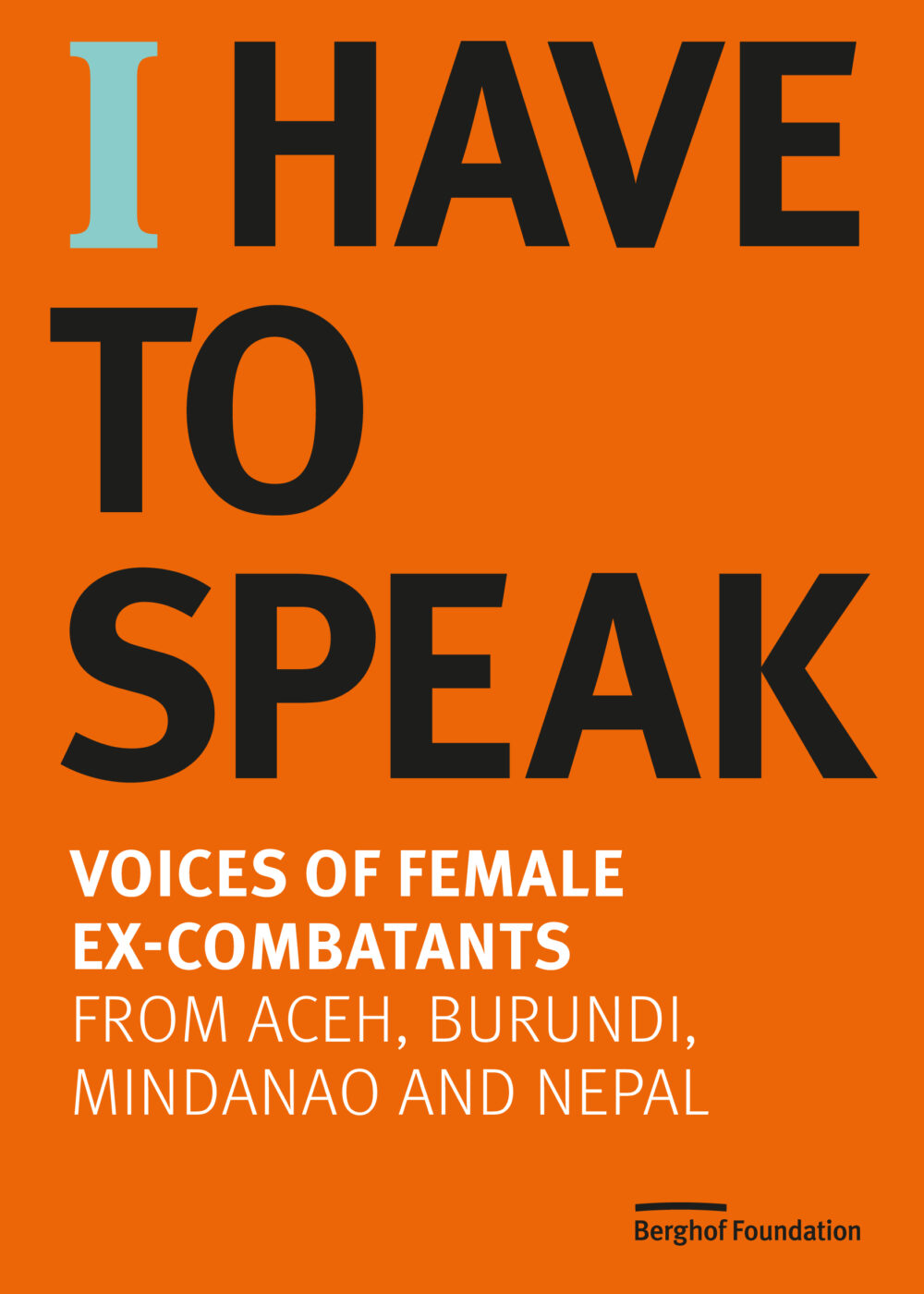 This booklet seeks to amplify some of the hidden and forgotten voices in conflict. These stories of female ex-combatants from diverse political, religious, ethnic and national backgrounds show that women and their experiences of armed conflict have to be taken seriously for building sustainable peace.
---
Authors
Evelyn Pauls, Tripani Baijali, Alabai Buisan Mikunug, Gypsy Queen Buisan Sumampao, Grace Nitunga, Lila Sharma, Salawati S.Pd
These are their stories as they tell them to each other. Six ex-combatant women collected the stories, reflecting as they did so on their reasons for joining the movements, their time as women in war, and how their lives unfolded once peace was restored. Theirs are stories of friendship and camaraderie, of life and death, of perseverance and resistance, and of rebuilding lives after war and continuing the struggle in peaceful ways.
Watch the accompanying film:
Thanks for your interest
If you find this publication useful, please consider making a small donation. Your support enables us to keep publishing.