29 Sep 2022
Gender-inclusive conflict transformation:
Insights from female former combatants and women associated with resistance and liberation movements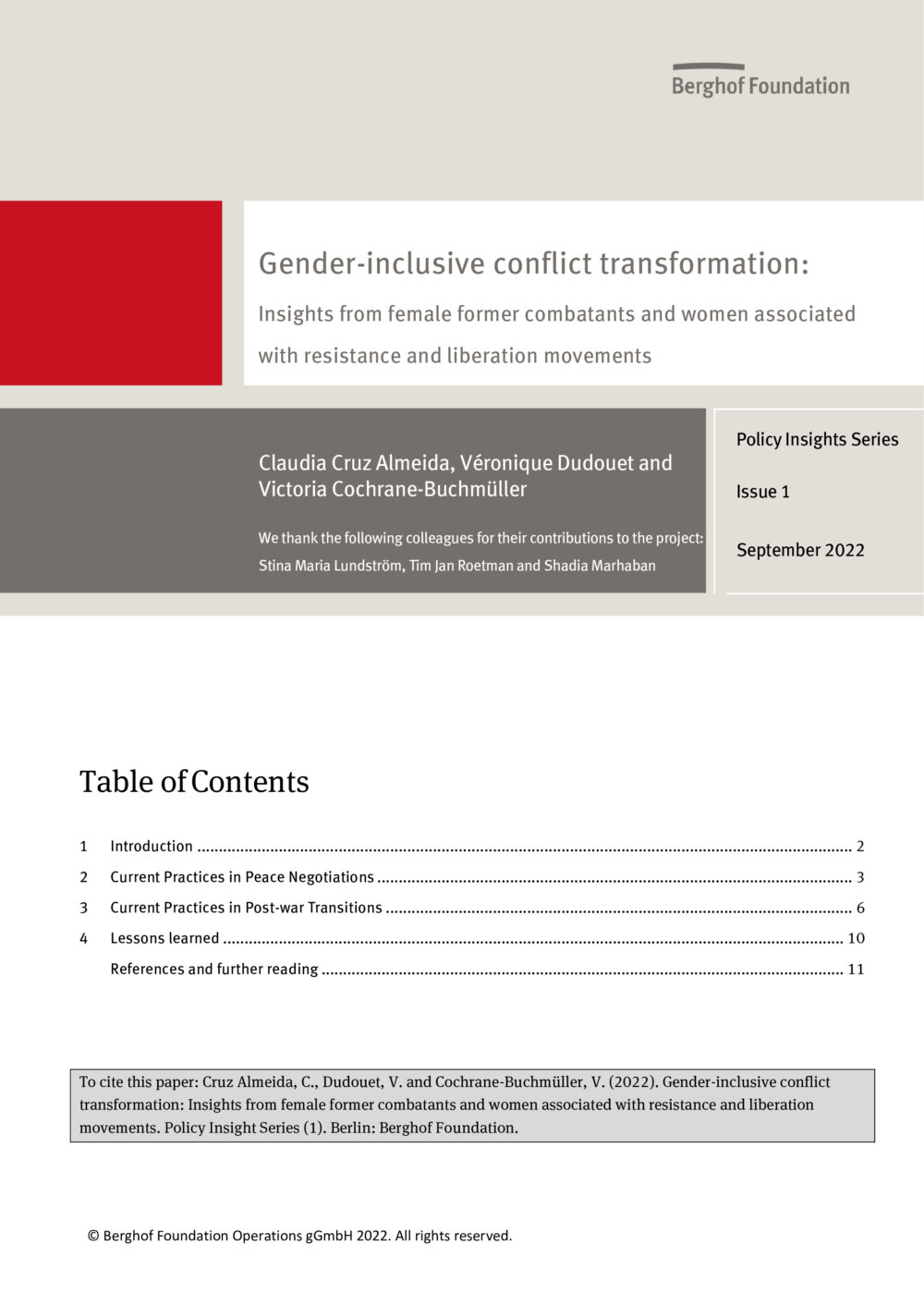 This report is the first in the policy insight series on gender-inclusive conflict transformation, which will be published throughout 2022 and 2023. This first issue aims to contextualise and critically review current policies and practices in peace negotiations and post-war transitions, based on testimonies shared by network members during activities conducted since 2018, and complemented by relevant academic references. Through a participatory process of joint analysis, the series will present the experiences, aspirations and lessons learned from women in or associated with RLMs with regard to gender-inclusive approaches to peace negotiations and post-war peacebuilding.
---
Authors
Claudia Cruz Almeida, Véronique Dudouet, Victoria Cochrane-Buchmüller
Asking my Sisters. Intergenerational Voices of Women from the Moro Islamic Liberation Front in Mindanao
Carolien van Hoof, Stina Lundström, Véronique Dudouet, Beatrix Austin, Mohanie U. Kasan, Mariffa M. Samayatin, Monawara Kumayog, Amira U. Ebrahim, Ledrolen R. Manriquez, Jehan A. Usop, Baina T. Samayatin. 2021
Thanks for your interest
If you find this publication useful, please consider making a small donation. Your support enables us to keep publishing.