16 Oct 2014
Peace Education and Conflict Transformation
Handbook Article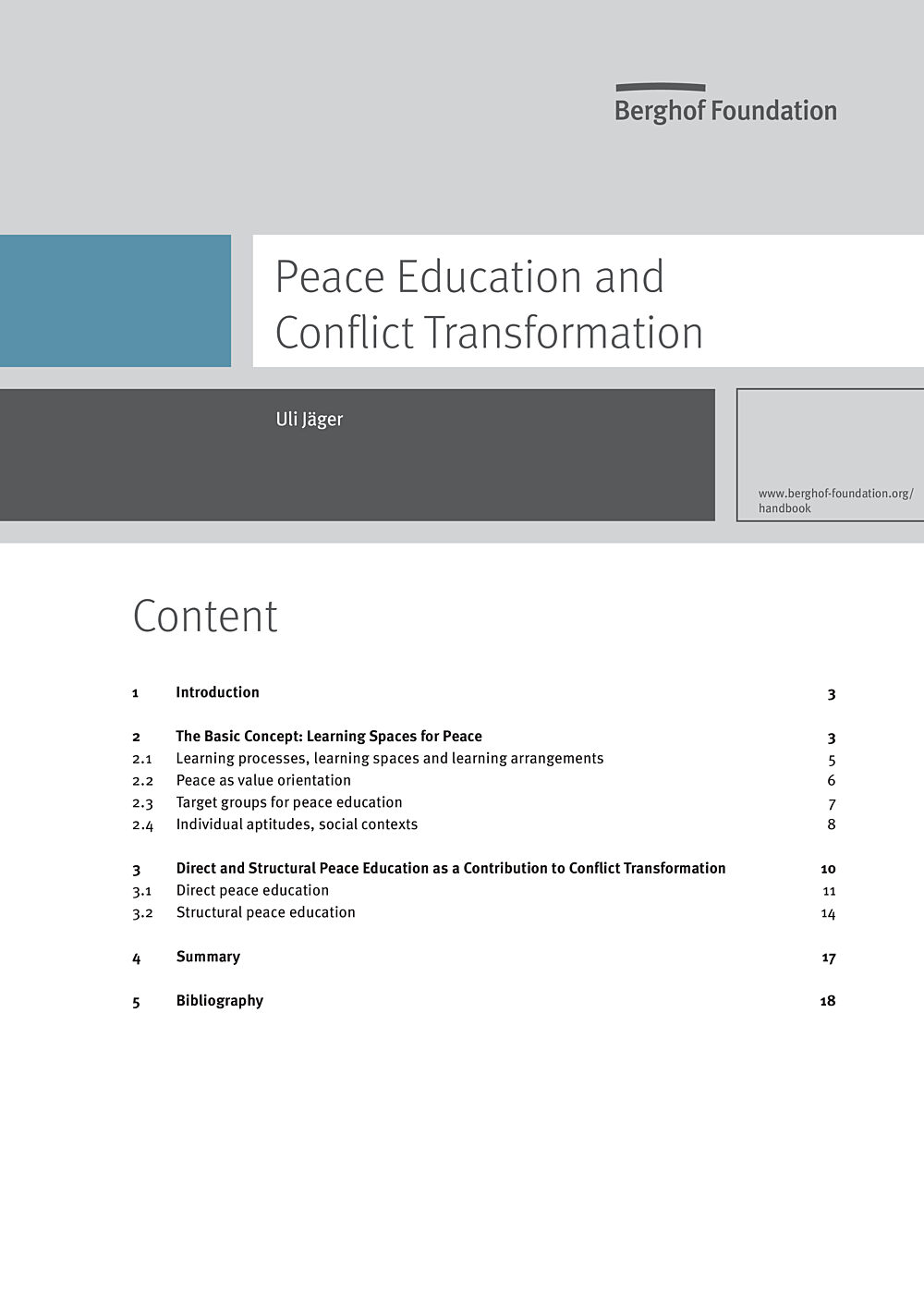 Develops a basic concept of internationally oriented, context-related and process-oriented peace education with clearly defined target groups. Against this background, the author presents a comprehensive and practical approach to peace education in crisis and conflict regions, the aim being to promote conflict transformation. In this context, a fundamental distinction is made between direct peace education (encounter, inspiration, training) and structural peace education (pilot projects, curricula, implementation). The context-related interaction between these two basic forms is identified as a promising approach and offered up for discussion. Brief case studies from the practice of peace education are presented for the purpose of illustration.
---
Authors
Thanks for your interest
If you find this publication useful, please consider making a small donation. Your support enables us to keep publishing.