1 Jan 2007
Conflict Resolution and Reconciliation in the Arab World: The Work of Civil Society Organisations in Lebanon and Morocco
Handbook Article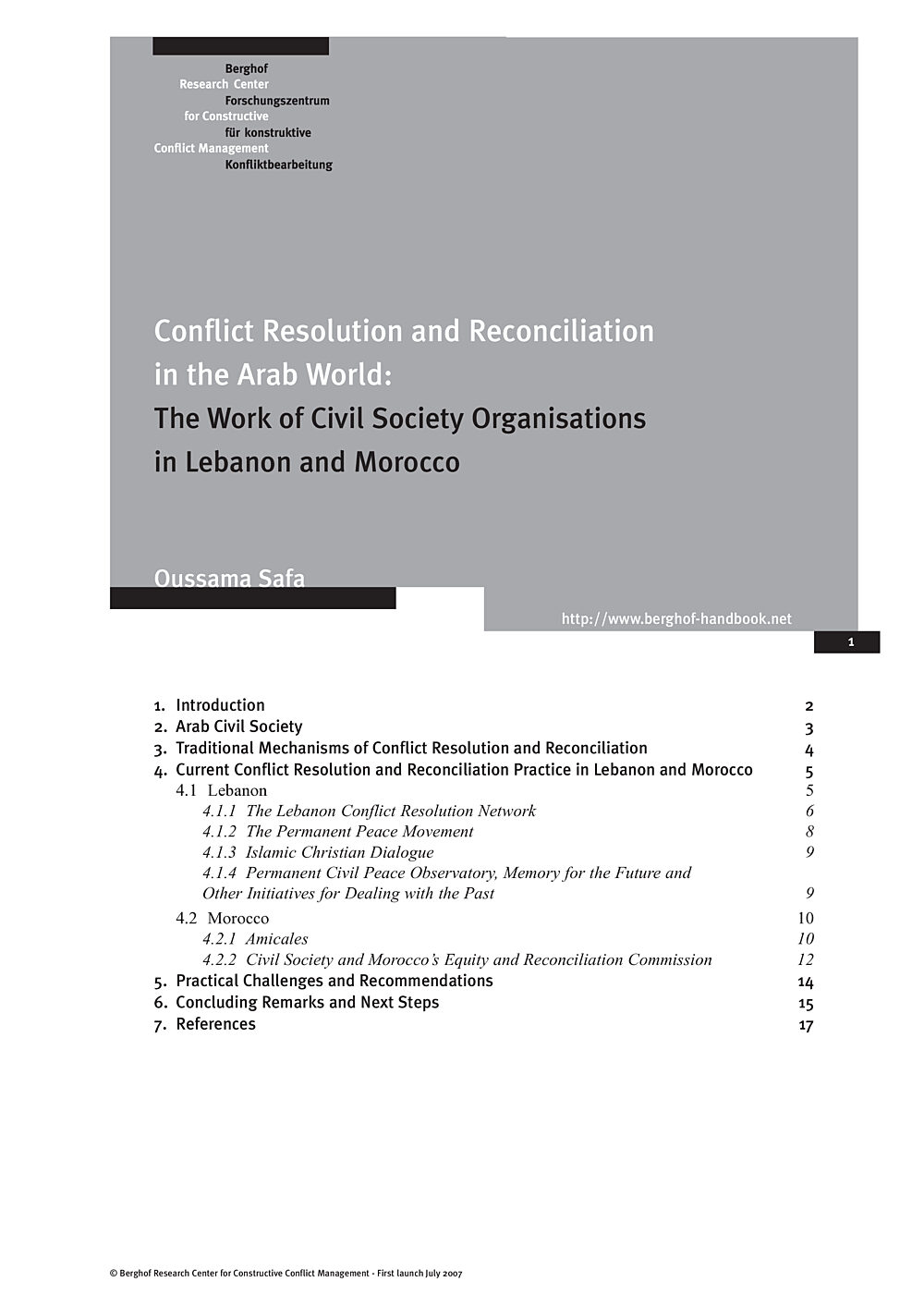 Adds a new regional perspective to the Handbook. The author introduces local projects and initiatives, reflecting on the role of community-based organisations and NGOs vis-à-vis the state, their achievements and shortcomings in the face of international and regional political developments and the integration of Islamic traditions and modern techniques for conflict resolution.
---
Authors
Oussama Safa
Thanks for your interest
If you find this publication useful, please consider making a small donation. Your support enables us to keep publishing.