1 Jan 2011
New Thoughts on Power: Closing the Gap between Theory and Action
Handbook Article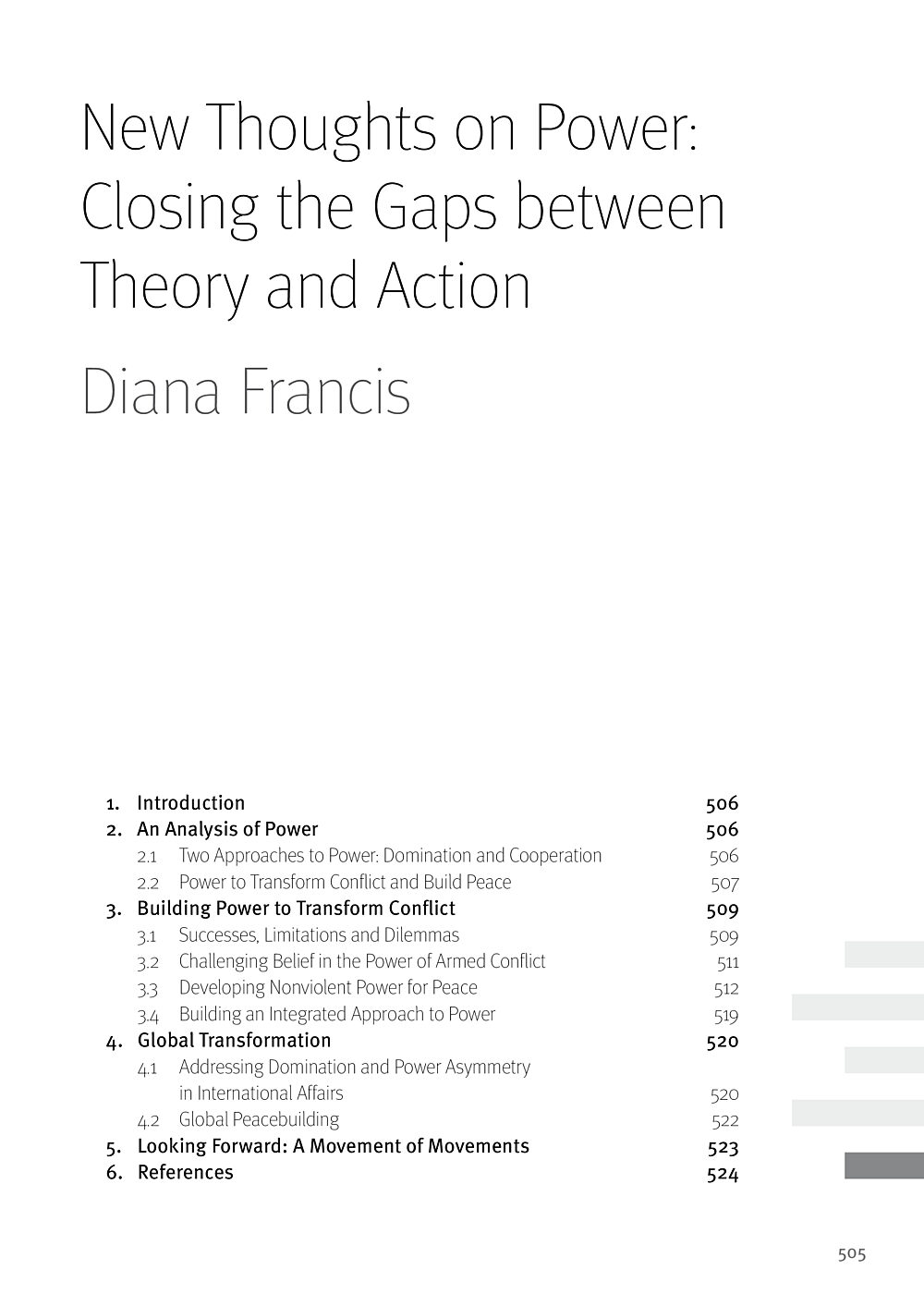 Contrasts two familiar models of power: domination and cooperation. Arguing that the dominant concept of "power over" has given rise to a damaging global culture of militarism which blurs the line between pacification and peace, the author sketches a thought-provoking vision of how choosing instead to pursue "power with" could bring about a major paradigm shift. Drawing on real-life examples, she champions nonviolent assertiveness and asks: how much could "people power" achieve if it were taken as seriously as war now is?
---
Authors
Diana Francis
Thanks for your interest
If you find this publication useful, please consider making a small donation. Your support enables us to keep publishing.