Janel B. Galvanek
Head of Unit
Sub-Saharan Africa Unit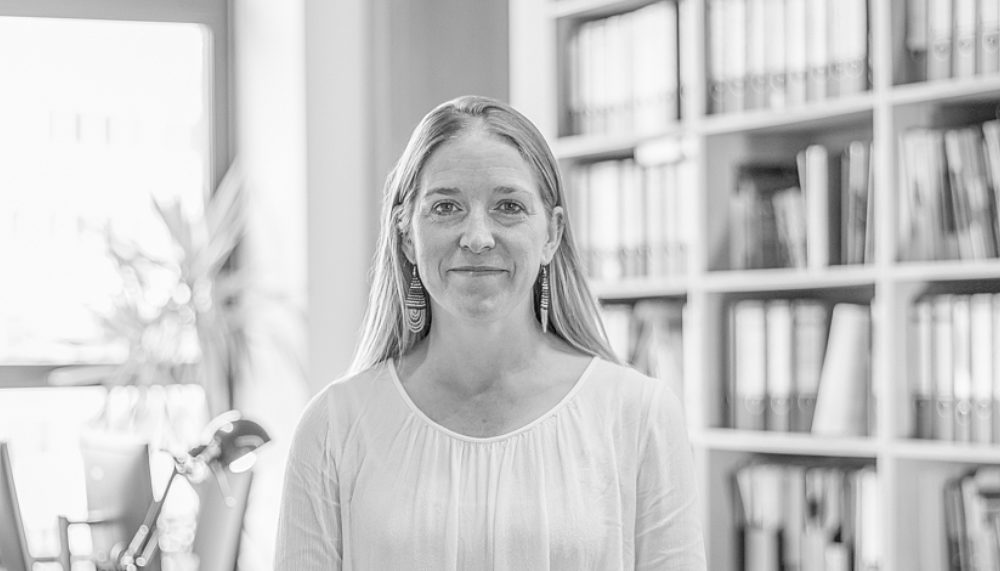 Berlin, Germany
---
email hidden; JavaScript is required
Janel B. Galvanek is the Head of the Sub-Saharan Africa Unit. For the past five years, Janel has led the Berghof Foundation's projects in Somalia, which support mediation and dialogue initiatives among local communities in Hirshabelle and Galmudug States. Janel's professional focus includes insider mediation and infrastructures for peace, engaging local actors in conflict transformation processes, the interaction between formal conflict resolution mechanisms and traditional conflict resolution mechanisms, and the global phenomenon of child soldiers.
She has done extensive research in Liberia and has managed dialogue projects involving the High Peace Council and Ulema Council of Afghanistan. On a volunteer basis, Janel is the director of Growing Tree Liberia, an NGO based in Germany that supports programs for disadvantaged children in Liberia. She holds a Master's degree in Peace Research and Security Policy from Hamburg University and an MA from Georgetown University in Washington, DC.
Deutsch
Janel B. Galvanek ist Head der Subsahara-Afrika Unit. In den letzten fünf Jahren hat Janel die Projekte der Berghof Foundation in Somalia geleitet, die Mediations- und Dialoginitiativen in lokalen Gemeinden in den Bundesstaaten Hirshabelle und Galmudug fördern. Janels berufliche Expertise beinhaltet u.a. Insider Mediation und Friedensinfrastrukturen, die Beteiligung lokaler Akteure in Konflikttransformationsprozessen, die Interaktion zwischen formalen und traditionellen Konfliktresolutionsmechanismen und das globale Phänomen von Kindersoldaten.
Janel betrieb umfassende Forschung in Liberia und managte Dialogprojekte mit dem High Peace Council und dem Ulema Council in Afghanistan. Auf freiwilliger Basis ist sie Direktorin von Growing Tree Liberia, einer NGO mit Sitz in Deutschland, die Projekte für benachteiligte Kinder in Liberia unterstützt. Janel besitzt einen Masterabschluss in Friedensforschung und Sicherheitspolitik der Universität Hamburg und einen MA in German Studies von der Georgetown Universität in Washington, D.C.
Topics
Janel B. is available to speak about topics including:
Liberia, Somalia
Sub-Saharan Africa