Mary Kidane
Junior Project Manager
Sub-Saharan Africa Unit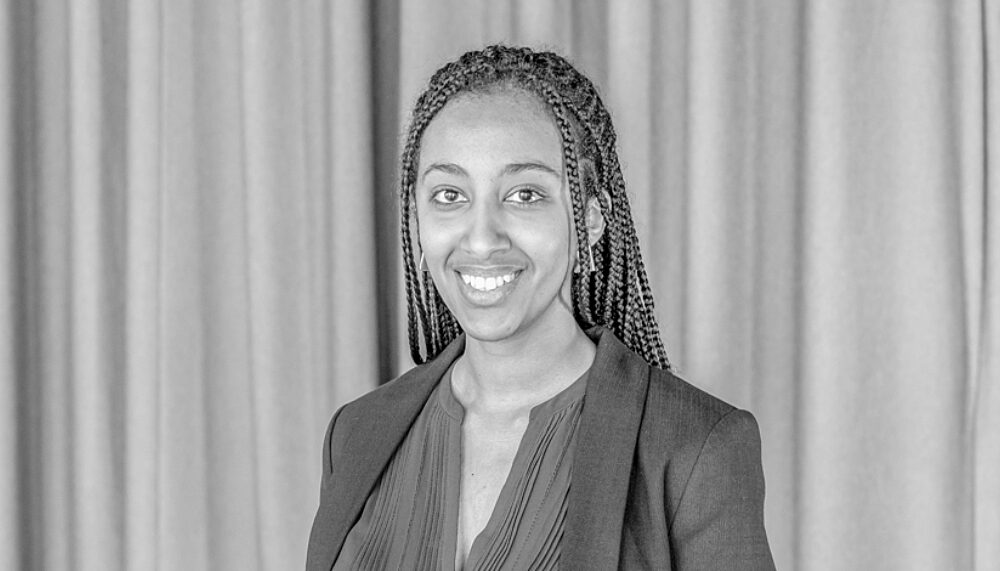 Berlin, Germany
---
email hidden; JavaScript is required
Mary Kidane is a Junior Project Manager in the project Strengthening the Ethiopian Transition and Reform Process within the Sub-Saharan Africa Unit. Before joining the Berghof Foundation, she worked for the Global Black Youth (GBY) as a Fest Coordinator being responsible for the launching of the inaugural virtual festival creating a pipeline between young innovative entrepreneurs and activists and investors.
Prior to that, Mary was a Program Manager at the Friedrich Ebert Stiftung, African Union Cooperation Office (FES-AU) in Addis Ababa, Ethiopia. She was responsible for numerous project activities within five focus areas: Peace and Security; Strategic Planning Procedures of Civil Societies; African Journalists and Editors Workshops; Youth Leadership Training Programs (YLTP) and Corporate Tax Justice and Illicit Financial Flows (IFF) from Africa.
She holds a MSc in Peace and Development Studies from Linnaeus University (Sweden) and a BA in Political Science and International Relations from Addis Ababa University (Ethiopia).
Deutsch
Mary Kidane ist Junior-Projektmanagerin im Projekt "Stärkung des äthiopischen Transitions- und Reformprozesses" in der Subsahara-Afrika Unit. Vor ihrer Tätigkeit bei der Berghof Foundation arbeitete sie für die Global Black Youth (GBY) als Festkoordinatorin und war verantwortlich für die Organisation des ersten virtuellen Festivals zur Schaffung einer Pipeline zwischen jungen innovativen Unternehmer:innen, Aktivist:innen und Investor:innen.
Zuvor war Mary Programm-Managerin bei der Friedrich-Ebert-Stiftung im Kooperationsbüro der Afrikanischen Union (FES-AU) in Addis Abeba, Äthiopien. Sie war verantwortlich für zahlreiche Projektaktivitäten in fünf Schwerpunktbereichen: Frieden und Sicherheit; Strategische Planungsverfahren der Zivilgesellschaft; Workshops für afrikanische Journalist:innen und Redakteur:innen; Youth Leadership Training Programs (YLTP) und gerechte Körperschaftssteuern und illegale Finanzströme (IFF) aus Afrika.
Sie hat einen MSc in Friedens- und Entwicklungsstudien von der Linnaeus Universität (Schweden) und einen BA in Politikwissenschaft und Internationalen Beziehungen von der Addis Abeba Universität (Äthiopien).