Hans-Joachim Giessmann
Director Emeritus
Afghanistan and Central/South Asia Unit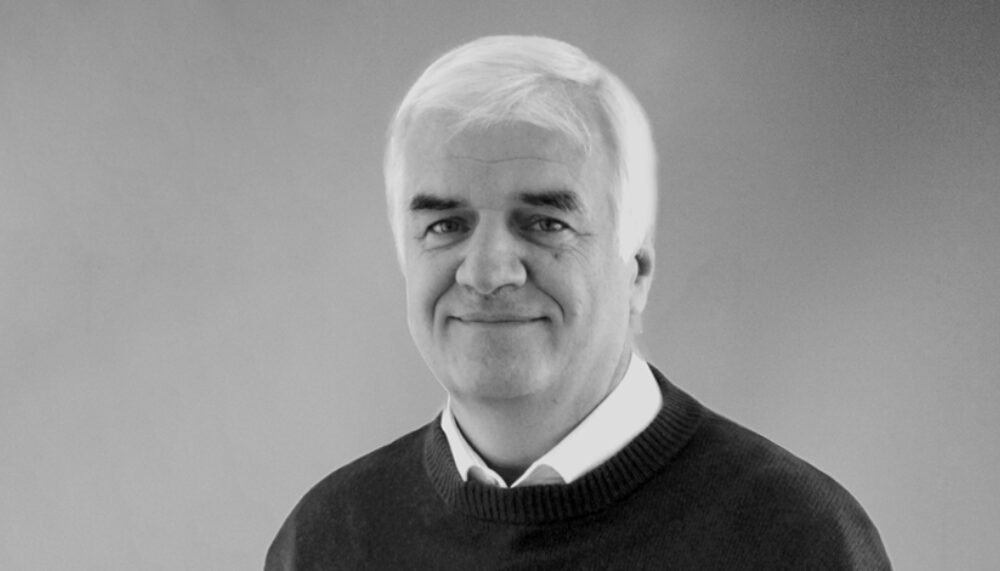 Berlin, Germany
---
Prof. Dr. Dr. Hans-Joachim Giessmann is Director Emeritus at the Berghof Foundation and Senior Advisor for its work with Afghanistan and Ethiopia. He was Executive Director of the organisation from 2008 to 2019. Before joining Berghof, he was Deputy Director of the Institute for Peace Research and Security Policy at the University of Hamburg (IFSH). As Adjunct Professor, he currently represents the University of Hamburg on the Board of Directors for the European Master Programme in Human Rights and Democratization (E.MA).
From 2009 to 2014, Hans-Joachim was a Member of the World Economic Forum's Global Agenda Councils on "Terrorism and Weapons of Mass Destruction" and on "Terrorism", serving as the Chair of the latter in 2011 and 2012. He is presently in his fourth consecutive term as Member of the Advisory Board for Civil Crisis Prevention at the German Federal Foreign Office. He is also a Board Member for the German Atlantic Association and was elected Member (MLS) of the Leibniz Sozietät in 2015.
Hans-Joachim co-edits the research quarterly "Security and Peace" (Nomos Publishers) and the NATO Partnership for Peace Consortium's scientific journal "Connections".
As author, editor or co-editor he has published more than 40 books and 350 research and media articles, numerous of which have been translated into more than ten languages.
Hans-Joachim graduated from the Humboldt University in Berlin in 1978 (Dipl.-Phil.) and holds doctorates in philosophy and in political science. In the past, he held guest professorships in the universities of Garden City (N.Y.), Wroclaw and Shanghai.

Deutsch
Hans-Joachim Gießmann ist Director Emeritus der Berghof Foundation und Senior Advisor für seine Arbeit zu Afghanistan und Äthiopien. Er war Geschäftsführer der Organisation von 2008 bis 2019. Vor seiner Tätigkeit bei Berghof war er stellvertretender Direktor des Instituts für Friedensforschung und Sicherheitspolitik an der Universität Hamburg (IFSH). Als außerplanmäßiger Professor vertritt er die Universität Hamburg im Direktorium des Europäischen Masterprogramms "Menschenrechte und Demokratisierung" (E.MA).
Von 2009 bis 2014 war er beim Weltwirtschaftsforum Mitglied der Globalen Beiräte "Terrorismus und Massenvernichtungswaffen" und "Terrorismus", für letzteren als Vorsitzender in den Jahren 2011 und 2012. In vierter Amtszeit ist er seit 2018 Mitglied des Beirats Zivile Krisenprävention des Auswärtigen Amts. Er ist auch Mitglied des Vorstands der Deutschen Atlantischen Gesellschaft. Im Jahre 2015 wurde er zudem als Mitglied in die Leibniz-Sozietät gewählt.
Hans-Joachim ist Mitherausgeber der Fachzeitschrift Sicherheit + Frieden (S+F) des NOMOS-Verlags sowie der Zeitschrift "Connections" der Verteidigungsakademien der Mitgliedsländer der NATO Partnerschaft für den Frieden.
Als Autor, Herausgeber oder Mitherausgeber hat er mehr als 40 Bücher veröffentlicht, darüber hinaus ca. 350 wissenschaftliche oder publizistische Texte, teilweise übersetzt in über zehn Sprachen.
Hans-Joachim graduierte 1978 an der Humboldt-Universität zu Berlin (Dipl.-Phil.) und promovierte 1981 in Philosophie und 1987 in Politikwissenschaften. In der Vergangenheit hatte er Gastprofessuren an Universitäten in Garden City, New York, Wroclaw und Shanghai inne.