Luxshi Vimalarajah
Senior Advisor, Mediation and Development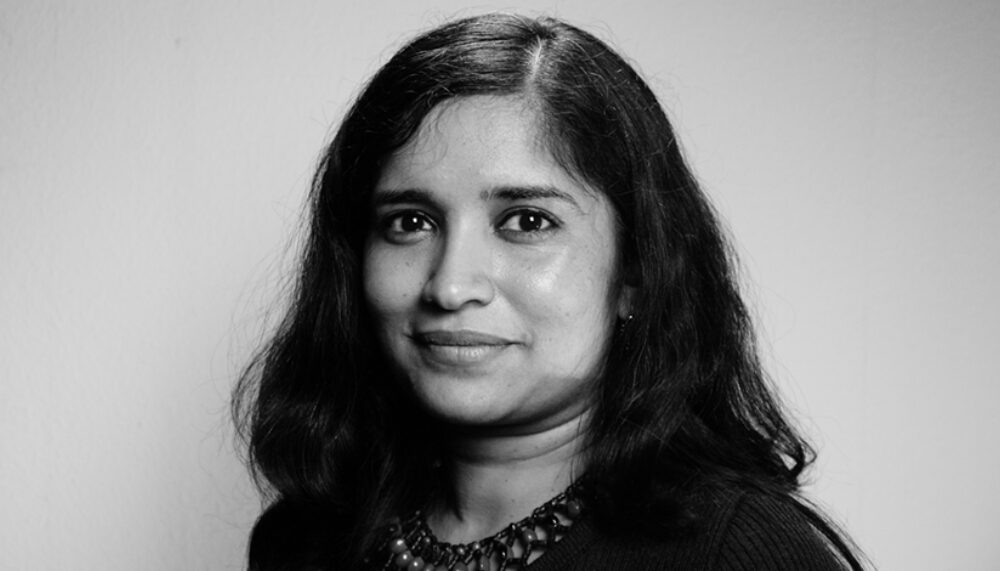 Berlin, Germany
---
email hidden; JavaScript is required
Luxshi Vimalarajah is a Senior Mediation Advisor at the Berghof Foundation. She is both conceptually and practically involved in designing and facilitating dialogue and mediation processes and providing training and on-demand support for negotiators, advisors, special envoys and mediators involved in peace negotiations. Providing mediation support to third-party mediators is a strong pillar of Luxshi's work, ranging from policy advice to knowledge provision, capacity-building, technical and thematic support.
Since 2006, Luxshi has been leading the annual negotiation meetings, where opposition and resistance/liberation movements are trained in negotiation skills and negotiation topics. Luxshi represents the Berghof Foundation in the Initiative Mediation Support in Germany, a consortium consisting of 5 German organisations advising the German Foreign Office on issues related to mediation and mediation support. She led the conceptual work on National Dialogues and Insider Mediation at the Berghof Foundation. Currently, she is leading the joint UN-DPA/Berghof Foundation project "Mediation and Constitution-building" with the aim to produce a Primer on the subject.
Previously, she spent several years accompanying peace negotiations and dialogue processes in Sri Lanka, Nepal, Yemen, the Basque country, Northern Macedonia and Colombia. From 2003 to 2008 she was responsible for the management of a variety of stakeholder dialogue programmes in Sri Lanka. From 2008 until 2011, she managed a project on Diaspora and Conflict Transformation in the UK. In 2012, she helped set-up the National Dialogue Support Programme in Yemen. Luxshi has undertaken a number of consultancy assignments for bilateral and multilateral donors on mediation support.
Luxshi Vimalarajah holds an MA in Political Science from the Free University in Berlin.
Deutsch
Luxshi Vimalarajah ist Senior Advisor bei der Berghof Foundation. Als Mediatorin war sie bereits an Friedensverhandlungen in Sri Lanka, Nepal, Myanmar und Jemen beteiligt. Sie entwickelt und unterstützt Dialogprozesse (insbesondere Nationale Dialoge) konzeptionell wie praxisorientiert und bietet Verhandlungstraining sowie bedarfsorientierte Unterstützung bei Verhandlungen. Gemeinsam mit der UN Mediation Support Unit entwickeln sie und ihr Team derzeit einen Leitfaden zu Verfassungs- und Mediationsprozessen für Sonderbeauftragte des UN-Generalsekretärs.
Luxshi Vimalarajah hat einen Masterabschluss in Politikwissenschaften von der Freien Universität Berlin.