1 Feb 2022
On negotiating peace: A compilation of strategic frameworks
Based on the perspectives of resistance and liberation movements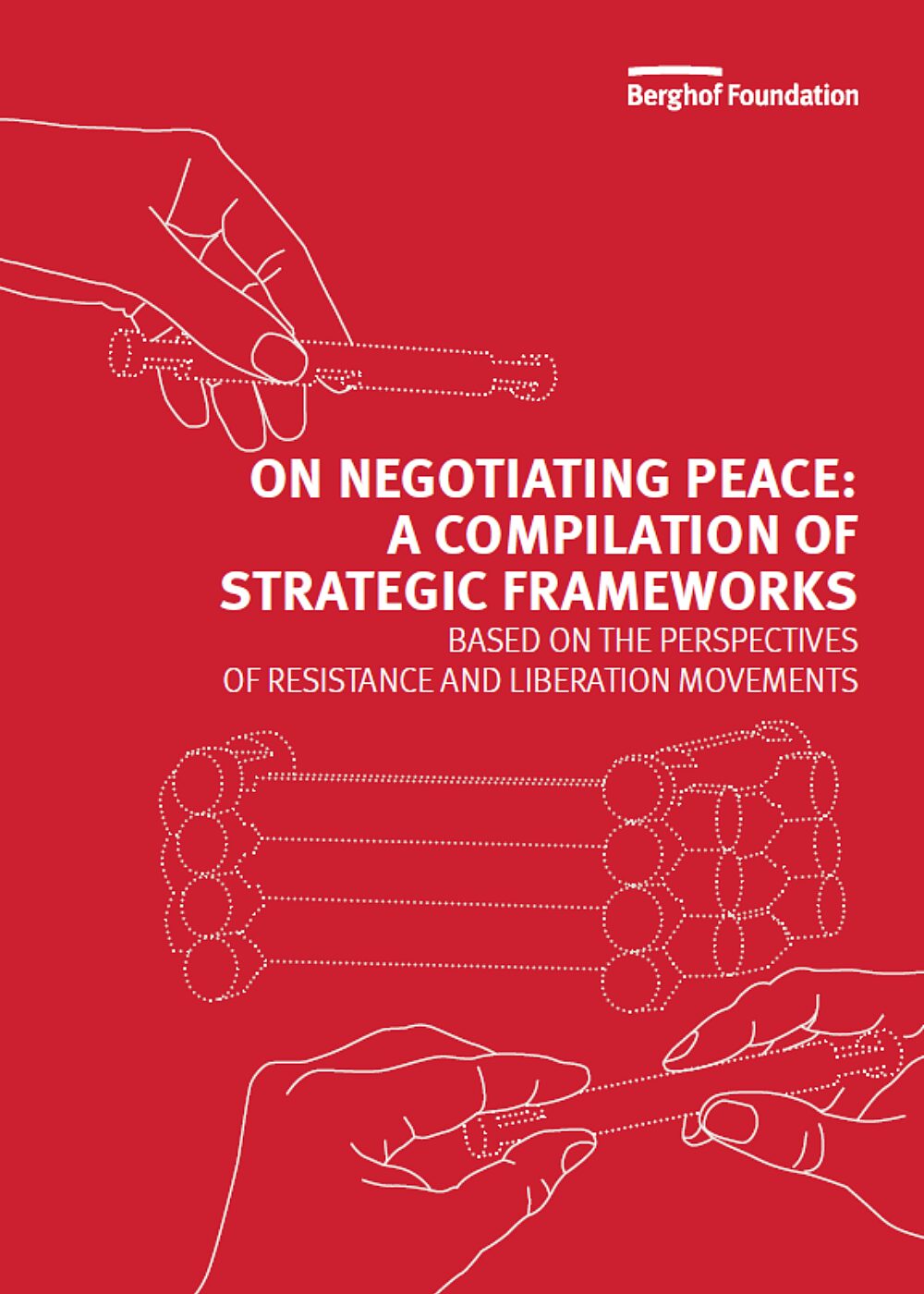 The strategic frameworks were developed in conjunction with our project "Negotiation Support for Resistance and Liberation Movements (RLMs)", where negotiation training and process support were offered to a number of RLMs around the world. It is designed to serve as a hands-on strategy-building guide for the RLMs and other negotiators and mediators, who are often overwhelmed with the amount of tasks that come with, as well as the complexity of the negotiation processes.
---
Authors
Joana Amaral, Véronique Dudouet, Karin Göldner-Ebenthal, Jonathan Harlander, Nico Schernbeck, Katrin Planta, Vanessa Prinz, Luxshi Vimalarajah
Editors
Luxshi Vimalarajah, Rebeca Taboada Garcia, Joana Amaral
Thanks for your interest
If you find this publication useful, please consider making a small donation. Your support enables us to keep publishing.