28 Jan 2021
Constitutions and peace processes: A primer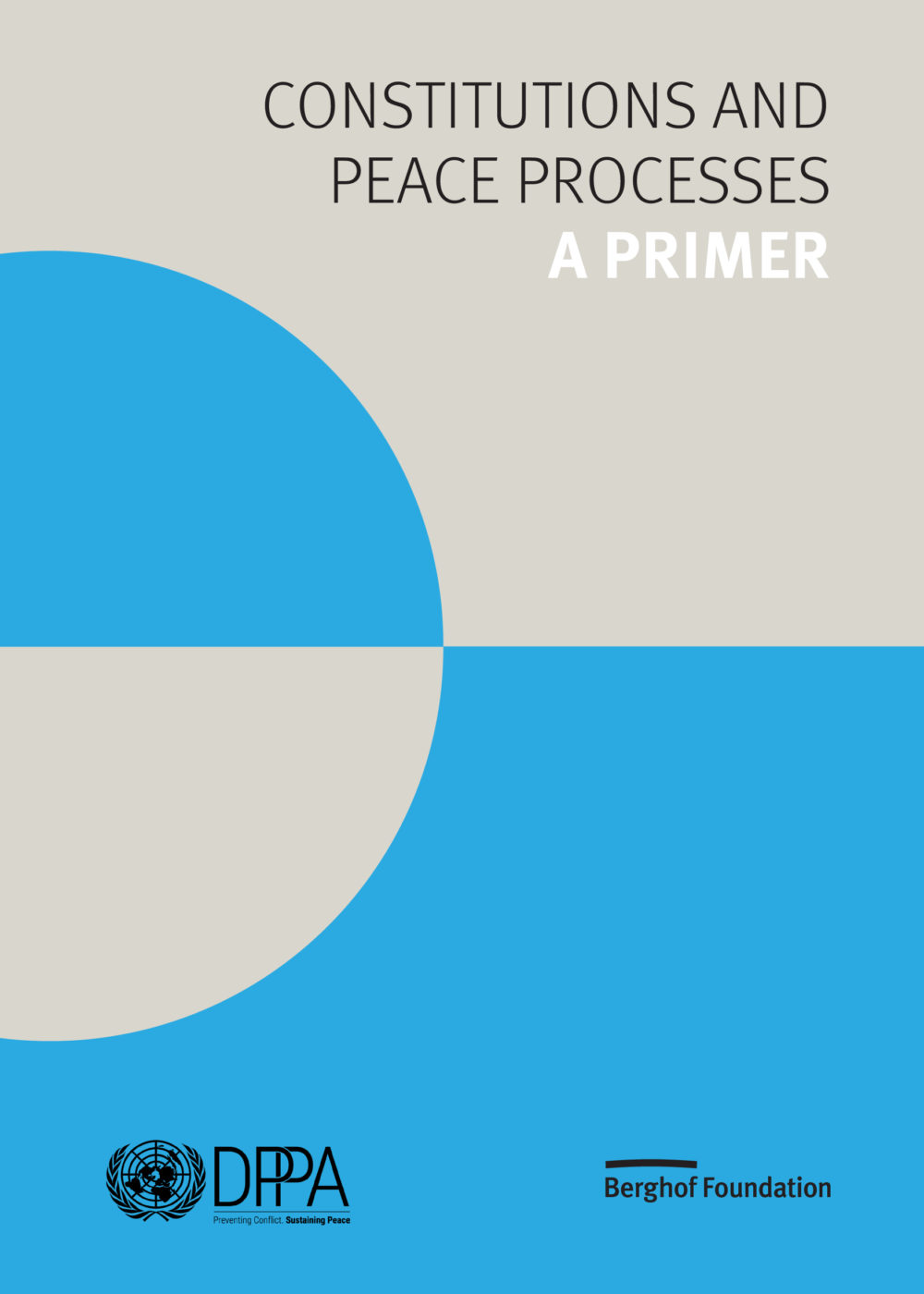 Peace processes often confront conflict issues that have deep constitutional relevance, and yet the obvious link to "constitution making" and the need for constitutional expertise are seldom acknowledged. The role of constitution making in peace processes is understudied and there is little practical guidance for individuals involved in peace processes, especially the mediators, negotiators and other actors who support them, on how to engage with constitutional elements in peace processes.
---
Authors
Berghof Foundation, United Nations DPPA – Mediation Support Unit
This dearth of information has practical implications: those involved in mediation may fail to recognize when constitutional expertise would strengthen a peace process, and constitution makers and their advisers may be less able to navigate the political and legal complexities that arise when constitution making is an element of a peace process.
To address this gap and provide some initial reflections, the Berghof Foundation and the Mediation Support Unit in the Policy and Mediation Division of the United Nations Department of Political and Peacebuilding Affairs, with the generous support of the German Federal Foreign Office, undertook a collaborative project entitled "Towards Sustaining Peace: The Nexus of Peacemaking and Constitution Building".
The project identified the challenges and opportunities at the nexus of peace processes and constitutions and constitution making, including lessons learned, policy options and their implications for sustaining peace.
This Primer is a consolidation of the insights from the project work. Its goal is to raise awareness and understanding among practitioners, policymakers and scholars of the ways in which constitution making relates to peace processes.
Thanks for your interest
If you find this publication useful, please consider making a small donation. Your support enables us to keep publishing.