9 Dec 2022
PAVE synthesis report
Online and offline (de-)radicalisation in the Balkans and MENA region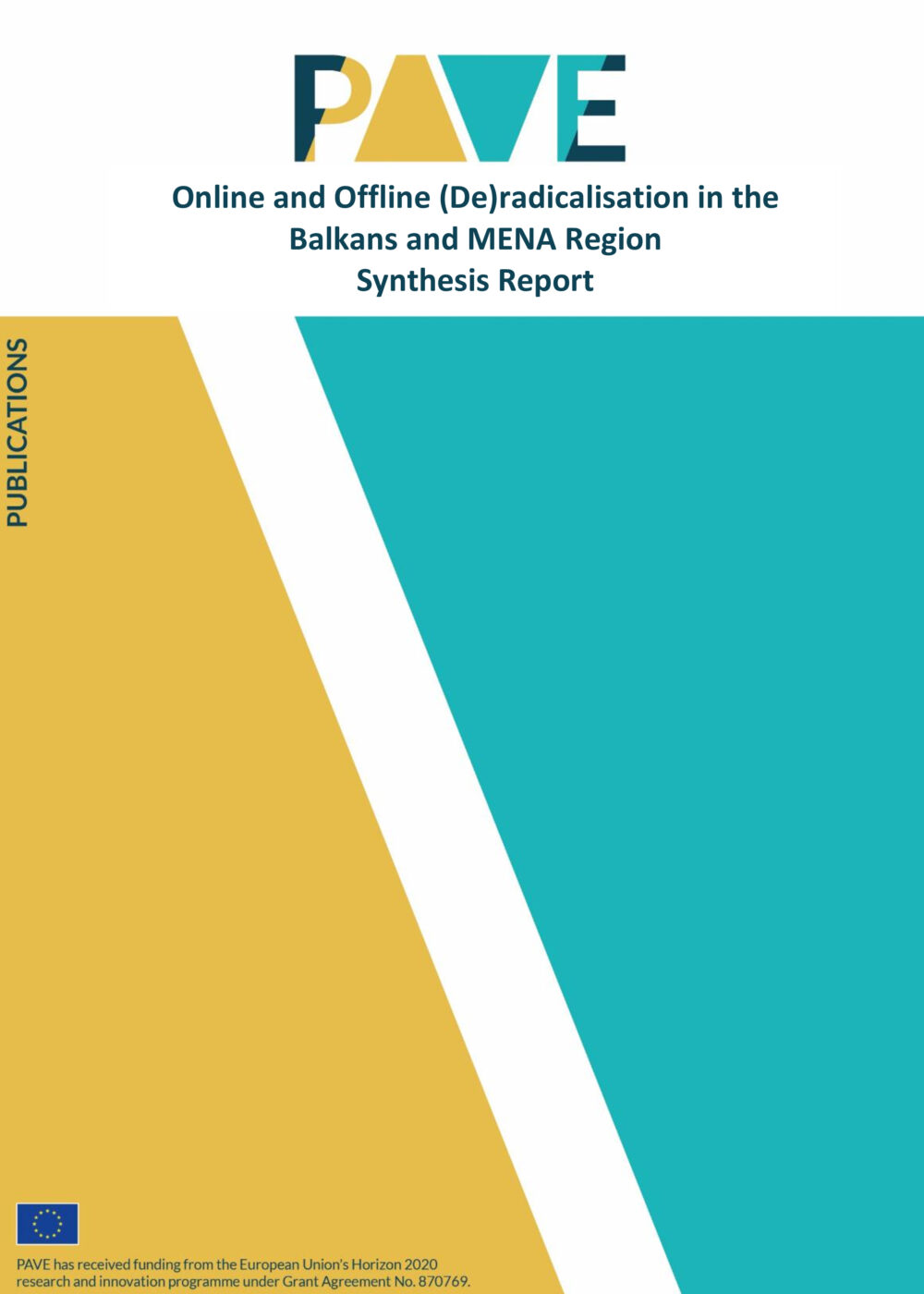 This report provides a synthesis of studies on vulnerability and resilience of communities to religious and ethno-political radicalisation in the Western Balkans and MENA region. It summarises findings relating to trends in ethno-political and religious extremism and online vs. offline dynamics of radicalisation.
---
Taking into account similarities and differences between the two regions and individual countries, it discusses the repercussions of unresolved political issues on vulnerability to radicalisation, the role of political isolation, constraints to political participation and ethnical or confessional segregation, the implications of socio-economic challenges, and finally the media as a social agent and political actor that has important leverage to contribute to vulnerability or resilience against violent extremism.
Thanks for your interest
If you find this publication useful, please consider making a small donation. Your support enables us to keep publishing.