9 Dec 2022
PAVE synthesis report
Cumulative extremisms in the Balkans and MENA region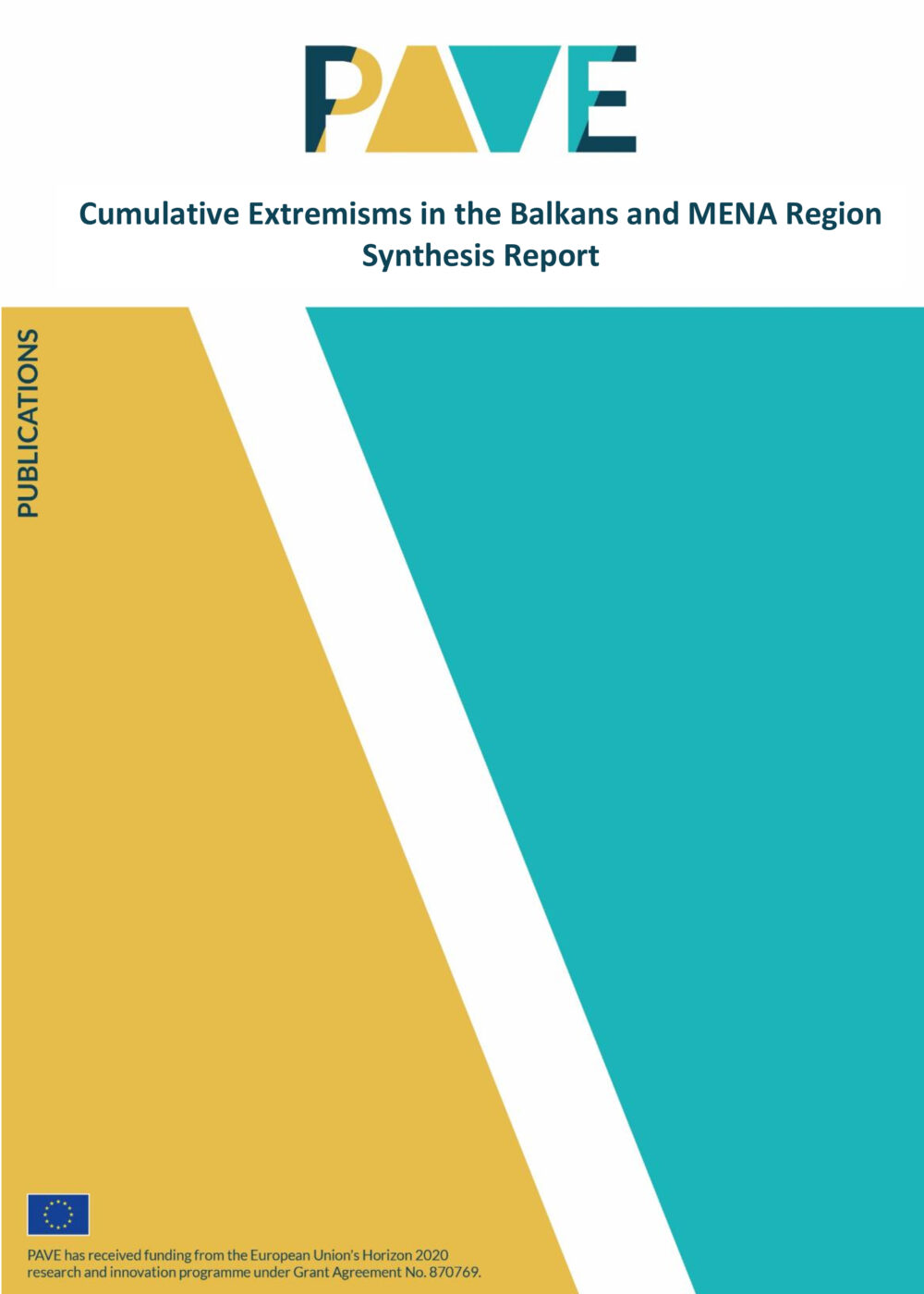 This report compares findings on cumulative extremisms across six different countries in the Western Balkans and the MENA region. Focusing on Bosnia and Herzegovina, Kosovo, North Macedonia, and Serbia, as well as Lebanon and Iraq, it is aimed to create a synthesis of different empirical insights from a set of field-based studies carried out within the context of the PAVE project.
---
Authors
Isak Svensson, Desirée Nilsson
The report lays out how the challenge of extremism varies across the country cases. Nevertheless, key commonalities regarding drivers of extremism are observed. These include neglect by state authorities, legacies of violence, lack of resources and employment, religious factors, and the role of the media. Commonality is also found in terms of the drivers of community resilience. The research highlights civil society, education, the role of religious institutions, the role of the state, and diaspora as important drivers for resilience against extremism.
Thanks for your interest
If you find this publication useful, please consider making a small donation. Your support enables us to keep publishing.