PAST PROJECT
Lebanon: Supporting social media influencers
To de-escalate social tensions, to promote inclusive conceptions of citizenship, and to contribute to building consensus around national priorities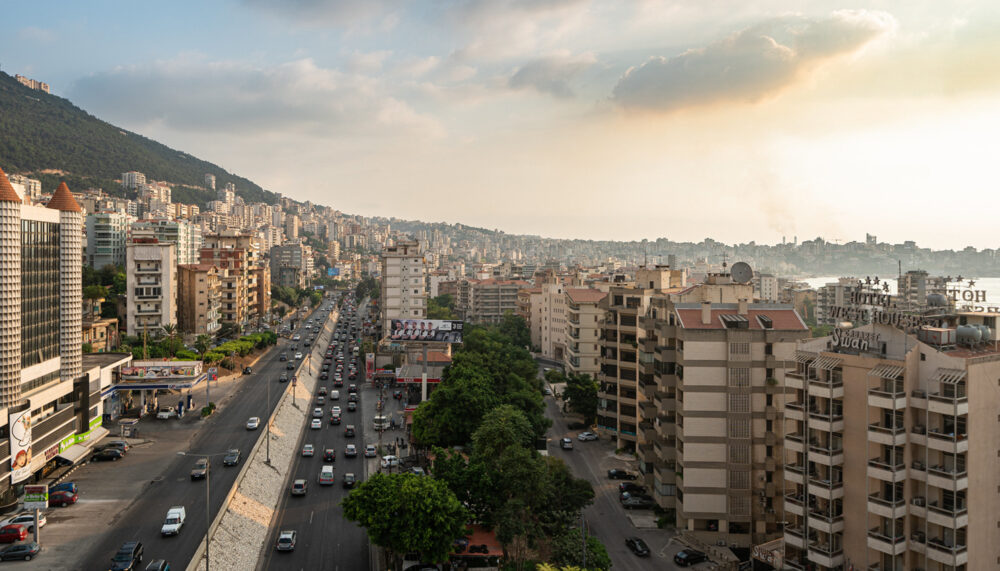 This project supports social media influencers to de-escalate social and political tensions and to engage in a dialogue to develop options for a new national vision in Lebanon.
Timeframe: 2020 - 2021
---
In the current multi-dimensional crisis Lebanon is going through, the project seeks to support the efforts of an inclusive group of social media influencers in de-escalating tensions between groups, advocating for inclusive citizenship concepts and upholding a constructive forward-looking dialogue on key national priorities. Building on achievements of earlier activities with Sunni and Shia social media influencers, additional members are currently joining the group for it to become fully inclusive of the Lebanese society.
The pilot phase of this project aimed at addressing the phenomenon of social, political and religious polarisation on social media through supporting the establishment of safety nets against Sunni-Shia polarisation in Lebanon. The second phase, however, developed into an independent project aiming to deepen de-escalation efforts on social media, promote inclusive citizenship and support consensus-building on national priorities. The current project does not focus only on Sunni-Shia polarisation but rather includes participants from various Lebanese communities and confessional groups.
More information on the pilot phase of this project can be found here.

Background
Lebanon has been recently going through a deep multi-faceted economic and political crisis. In an attempt to reduce sectarian polarization in the country, the Berghof Foundation implemented a project on "Supporting the Establishment of Safety Nets against Polarization of Sunni-Shia Relations" from 2018 to 2020. In the framework of this project, a group of social media influencers from Sunni and Shia backgrounds were brought together to engage in dialogue and develop options to reduce tension across the Sunni-Shia divide. This group actively engaged in de-escalation activities, content creation, and knowledge dissemination to counter hate speech and sectarian incitement in the Lebanese social media discourse.
In October 2019, Lebanese citizens from across the sectarian spectrum took to the streets to call for political and economic reforms as well as changes in the sectarian system that would lead the country out of the deadlock.
Hence, the current project was developed to respond to the widespread aspiration of non-sectarian mobilization and the sense of shared citizenship. Additional members will join the social media influencers group, which thus becomes a cross-sectarian group inclusive of all components of Lebanese society. While there is significant mistrust in the Lebanese society vis-à-vis the traditional political parties and affiliated media, social media provides a space for open, critical and constructive political discussion and many "influencers" enjoy respect and a reputation of integrity allowing them to reach large groups of followers. They can draw attention to particular issues, know how to engage society and can shift the dial on a national conversation or debate. While social media can be a tool for destructive messages and incitement, social media influencers can also advocate for new and constructive ideas and play the role of credible and popular agents of change.
Aims and outcomes
The overarching aim of the project is to support social media influencers to contribute to restoring social peace by maintaining a space for constructive and inclusive dialogue to de-escalate social tensions, to promote inclusive conceptions of citizenship and to contribute to building consensus around national priorities.
More concretely, the following objectives will help achieving this overall aim:
to build an inclusive group of social media influencers working towards de-escalating social and political tensions and developing cohesive social media messages promoting inclusive citizenship;
to engage in a constructive dialogue on and to contribute to the development of forward-looking elements of a new national vision beyond the old divides;
to support media education for young audiences to contribute to building critical (social) media skills reducing the resonating grounds for escalating narratives, fake news/conspiracy theories and inter-group prejudices and contribute to civic and political empowerment.
Partners and funding
This project is funded by the Norwegian Ministry of Foreign Affairs.
Publications from this project:
Team members
Ali Anan
Feras Kheirallah
Hassan Mais
Sonja Neuweiler
---
Media contact
Florian Lüdtke
Media and Communications Manager
+49 (0) 177 7052758
email hidden; JavaScript is required