EVENT
Video: Plattformen im Konflikt
Soziale Medien, Konflikte und Frieden.
Sie können jetzt das Video unsere Paneldiskussion anschauen: Wie polarisieren Soziale Medien und wie setzen wir sie für die Friedensarbeit ein?
---
Diese Veranstaltung fand am 28. Juli 2021 statt. Sie finden die Aufnahme des Events unten.
Vielen Dank an alle Teilnehmenden für die lebhafte Diskussion.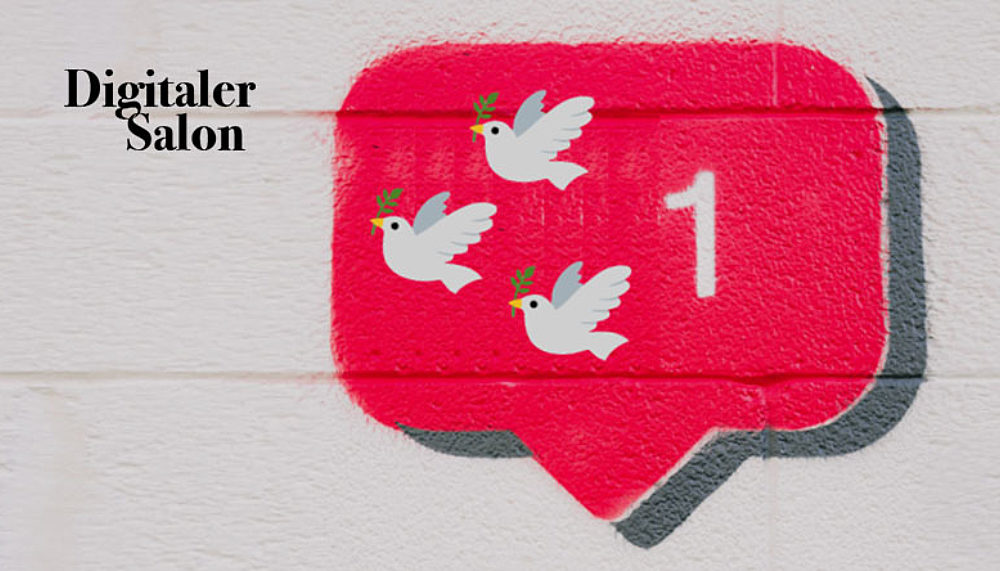 Soziale Medien spielen eine große Rolle in der Kommunikation zwischen politischen Akteur*innen und Bürger*innen. Sie öffnen Räume für zivilgesellschaftliches Engagement und Protestbewegungen, aber sie sind auch Schauplatz für nationalistischen und menschenfeindlichen Hass und Nährboden für ethnische Gewalt. Zugleich schauen Aktivist*innen und NGOs nicht tatenlos zu sondern versuchen über Soziale Medien Vertrauen aufzubauen und schlichtend in Konflikte einzugreifen. Wie zum Beispiel in der multidimensionalen Krise im Libanon. Hier helfen Influencer*innen, Spannungen zwischen verschiedenen Gruppen zu lösen. Nur was tun, wenn Staaten den Zugang zu sozialen Plattformen verbieten? Und welche Verantwortung kommt Facebook & Co. zu, wenn Fake News und Hate Speech die Gesellschaft polarisieren? Und gibt es Hoffnung für ein friedlicheres Miteinander online?
Zusammen mit dem Humboldt Institut für Internet und Gesellschaft laden wir Sie zu einer Paneldiskussion über Soziale Medien, Konflikt und Frieden ein.
---
Digitaler Salon: Plattformen im Konflikt
Soziale Medien, Konflikte und Frieden.
28 Juli 2021 | 19:00 CEST
Humboldt Institut für Internet und Gesellschaft, Französische Straße 9, 10117 Berlin | + Livestream

---
Geraldine de Bastion diskutiert mit den folgenden Expert*innen zum Thema Plattformen im Konflikt:
Feras Kheirallah, er ist Senior Programme Manager der Middle East and North Africa Unit der Berghof Foundation sowie Repräsentant der Organisation in Beirut. In seiner Funktion betreut er u.a. ein Projekt, dass Social-Media-Influencer unterstützt, de-eskalierend auf soziale und politische Spannungen einzuwirken. In unterschiedlichen Artikeln und Analysen untersuchte er die Auswirkungen des Arabischen Frühlings auf den Gesellschaftsvertrag und den Staat in Jordanien.

Daniel Staemmler, er ist wissenschaftlicher Mitarbeiter im ERC-Forschungsprojekt "Protest and Order. Democratic Theory, Contentious Politics and the Changing Shape of Western Democracy" (POWDER) am Institut für Sozialwissenschaften der Humboldt-Universität zu Berlin. Er forscht unter anderem zu Digitalpolitik, Formen des digitalen Aktivismus und der Produktion alternativer Plattformen.
Svea Windwehr, sie ist Senior Analyst für Public Policy und Government Affairs bei Google Deutschland und hat sich zuvor als Mercator Fellow mit den Herausforderungen und Chancen der privaten Moderation von Inhalten auf Online-Plattformen beschäftigt.
Die Einführung übernimmt Laura Liebig, sie ist wissenschaftliche Mitarbeiterin im internationalen Forschungsprojekt "Shaping 21st Century AI – Konflikte und Entwicklungspfade in Medien, Politik und Forschung" am HIIG.

WICHTIGER HINWEIS:
Bei gutem Wetter findet um 18.30 Uhr der Einlass vor Ort (Französische Straße 9) statt. Ab 19.00 Uhr wird die Sendung live auf hiig.de übertragen. Bitte informieren Sie sich vor der Anmeldung über die Hygiene und Sicherheitsvorkehrungen auf hiig.de

50 Jahre Berghof Foundation

2021 feiert die Berghof Foundation ihr 50-jähriges Bestehen. Diese Veranstaltung ist Teil unserer Eventreihe, die wir das ganze Jahr über durchführen, um über vergangene und aktuelle Erfolge und Herausforderungen der Friedensförderung zu reflektieren. Die Veranstaltungen identifizieren Trends und entwickeln Taktiken, damit unsere Bemühungen um nachhaltigen Frieden zusammen mit unseren Partnern auch in den kommenden Jahren effektiv bleiben. Erfahren Sie mehr auf unserer Website und melden Sie sich für unseren Newsletter an oder folgen Sie uns auf Twitter, um über unser Jubiläumsprogramm auf dem Laufenden zu bleiben.
---
Media contact
Florian Lüdtke
Media and Communications Manager
+49 (0) 177 7052758
email hidden; JavaScript is required