5 Apr 2017
National Dialogue Handbook
A guide for practitioners (Executive Summary)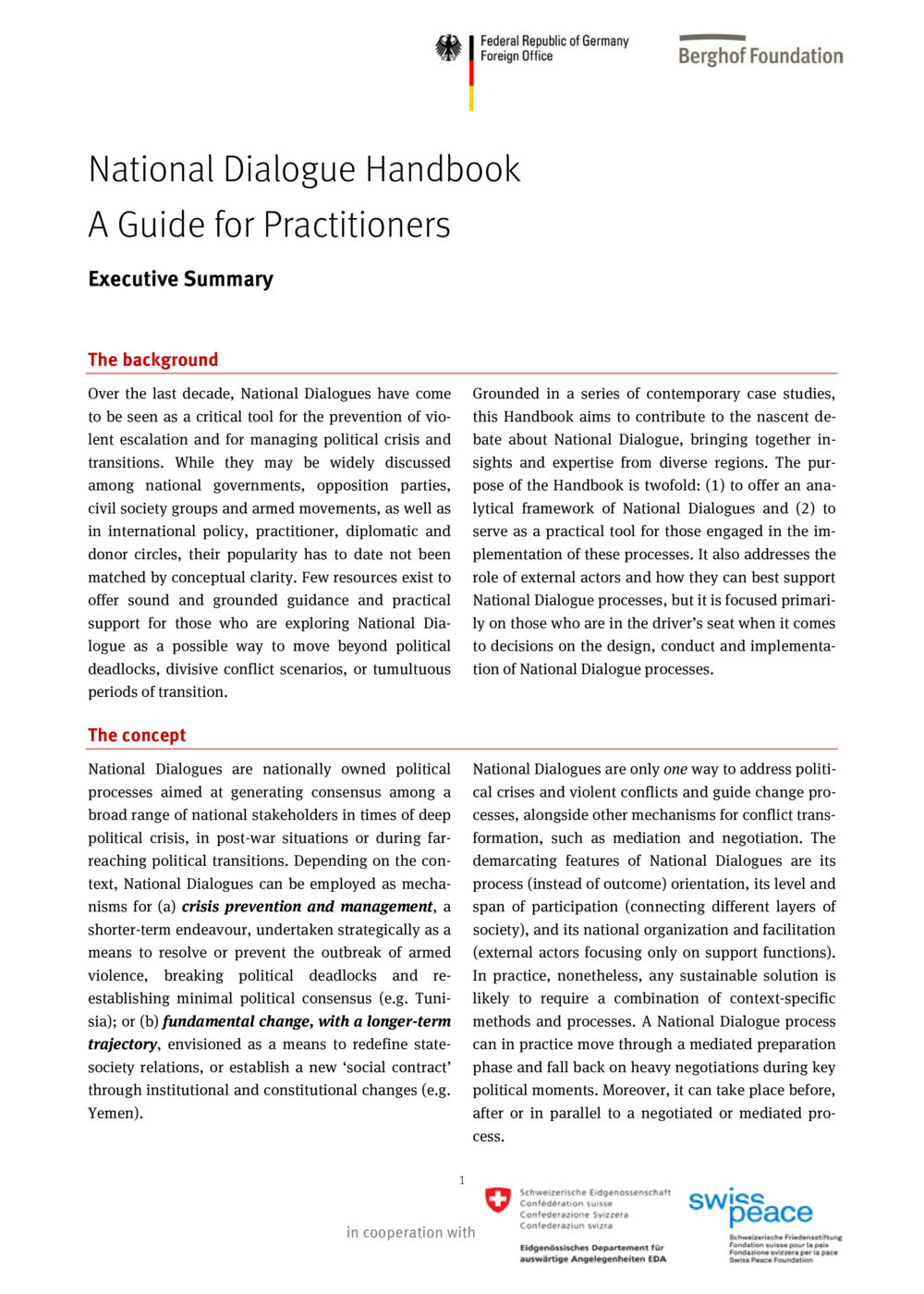 Grounded in a series of contemporary case studies, this Handbook aims to contribute to the nascent debate about National Dialogue, bringing together insights and expertise from diverse regions. The purpose of the Handbook is twofold: (1) to offer an analytical framework of National Dialogues and (2) to serve as a practical tool for those engaged in the implementation of these processes. It also addresses the role of external actors and how they can best support National Dialogue processes, but it is focused primarily on those who are in the driver's seat when it comes to decisions on the design, conduct and implementation of National Dialogue processes.
---
Thanks for your interest
If you find this publication useful, please consider making a small donation. Your support enables us to keep publishing.