Tamila Gvadzhava
Junior Project Manager
Europe Unit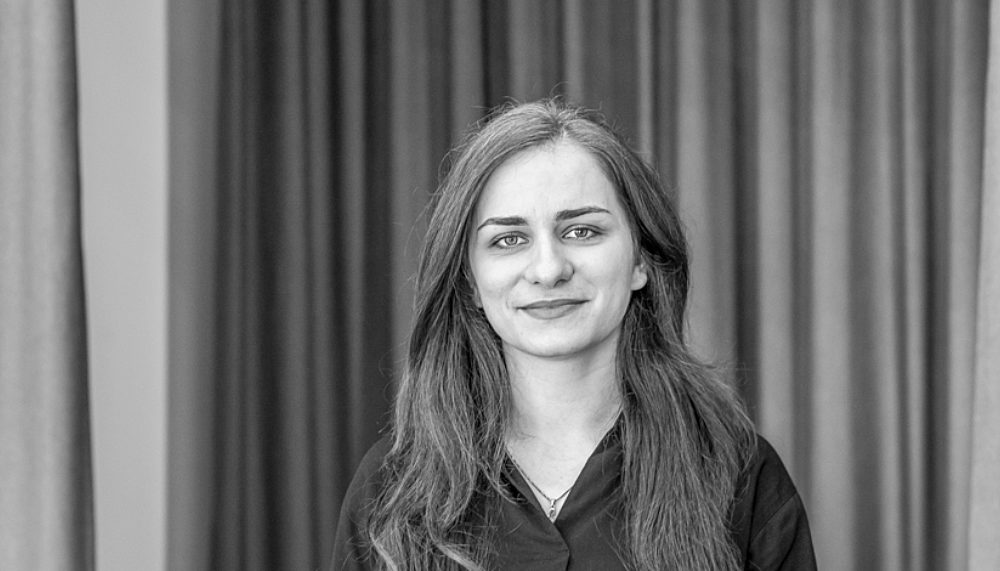 Berlin, Germany
---
email hidden; JavaScript is required
Tamila Gvadzhava works in the Europe Unit of the Berghof Foundation, engaging people from conflict zones in dialogue on history. Before joining the Berghof Foundation in Berlin, Tamila had been supporting the work of the organization as a freelancer in Abkhazia. She coordinated the Youth Project "History in Action" implemented by Berghof to unite young people of diverse ethnical groups from different regions of Abkhazia and foster their close cooperation.
Tamila holds a M.A. in Peace and Conflict Studies from Philipps University from Marburg, Germany. She studied International Relations and received her B.A. from the Abkhazian State University in Sukhum/i.
Deutsch
Tamila Gvadzhava arbeitet in der Europa Unit der Berghof Foundation. Sie studierte Internationale Beziehungen und erhielt ihren B.A. von der Abkhazian State University in Sukhum/i. Vor ihrem Eintritt in die Berghof-Stiftung in Berlin hat Tamila die Arbeit der Organisation als Freelancer in Abchasien unterstützt. Sie koordinierte das von Berghof durchgeführte Jugendprojekt "History in Action", um junge Menschen verschiedener ethnischer Gruppen aus verschiedenen Regionen Abchasiens zusammenzubringen und in die enge Zusammenarbeit zu bringen.
Tamila beteiligt sich derzeit an der Arbeit des Kaukasusprogramms, das Menschen aus Konfliktzonen in den geschichtlichen Dialog einbezieht. Tamila hat einen M.A. in Friedens- und Konfliktforschung von der Philipps-Universität Marburg, Deutschland.