Andrea Joras
Executive Director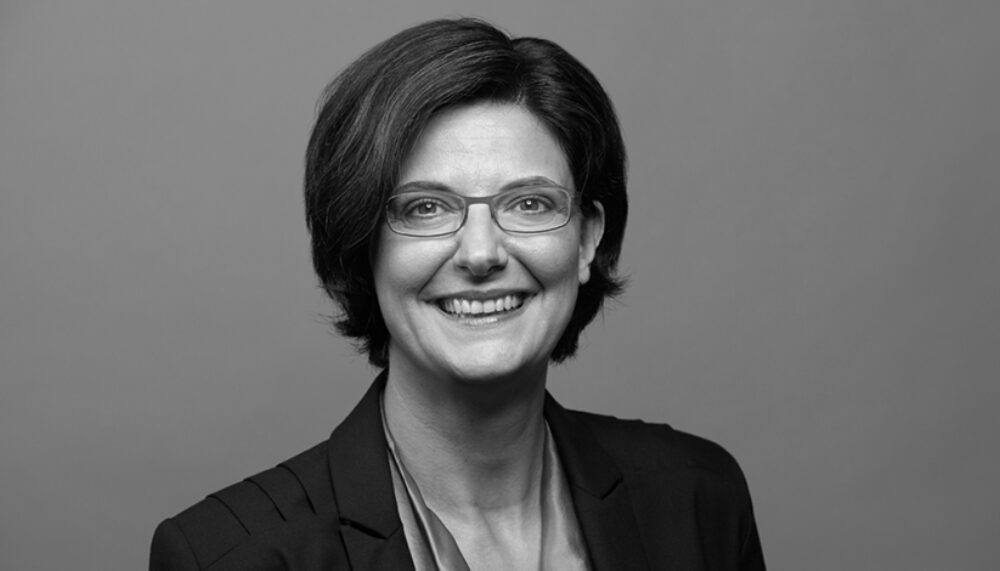 Berlin, Germany
---
email hidden; JavaScript is required
Andrea Joras is one of our Executive Directors. Before joining the Berghof Foundation in 2018, she had already embarked on an international career focusing on Eastern Europe and the Middle East. Among others, she had worked for the Estonian Ministry of Finances, KPMG in Cologne and the German Society for International Cooperation (GIZ) in various executive functions. She was, inter alia, their first female Head of Office for GIZ in the Middle East. As Executive Manager of 'Business in Germany', she was then responsible for one of the main change processes as part of the merger of GIZ. Most recently, she was heading two Berlin-based corporations specialized in strengthening growth, economic development and marketing in the capital.
Having studied in Marburg and Karlsruhe, Andrea Joras graduated in business mathematics (Dipl.).
Deutsch
Andrea Joras ist seit Juli 2018 Geschäftsführerin der Berghof Foundation Operations gGmbH. Sie blickt zurück auf eine internationale Karriere mit Schwerpunkt in Osteuropa und dem Nahen Osten. Stationen waren u.a. das estnische Finanzministerium in Tallin und die KPMG in Köln, bevor sie bei der GIZ verschiedene Funktionen im Executive Management bekleidete. So war sie die erste Frau an der Spitze des Regionalbüros im Nahen Osten und hat im Anschluss mit der Verantwortung für einen großen Change Prozess im Deutschlandgeschäft maßgeblich am Gelingen der Fusion der GIZ mitgewirkt. Zuletzt war sie als Geschäftsführerin zweier Gesellschaften in Berlin insbesondere für die Bereiche Stärkung von Wachstum und Innovation sowie Standortentwicklung und Hauptstadtmarketing zuständig.
Andrea Joras hat einen Abschluss in Diplom-Wirtschaftsmathematik der Universitäten Marburg und Karlsruhe.