CURRENT PROJECT
Ehemalige Kämpferinnen und die nächste Generation
Dialoge über Erkenntnisse aus dem Kampf für Gerechtigkeit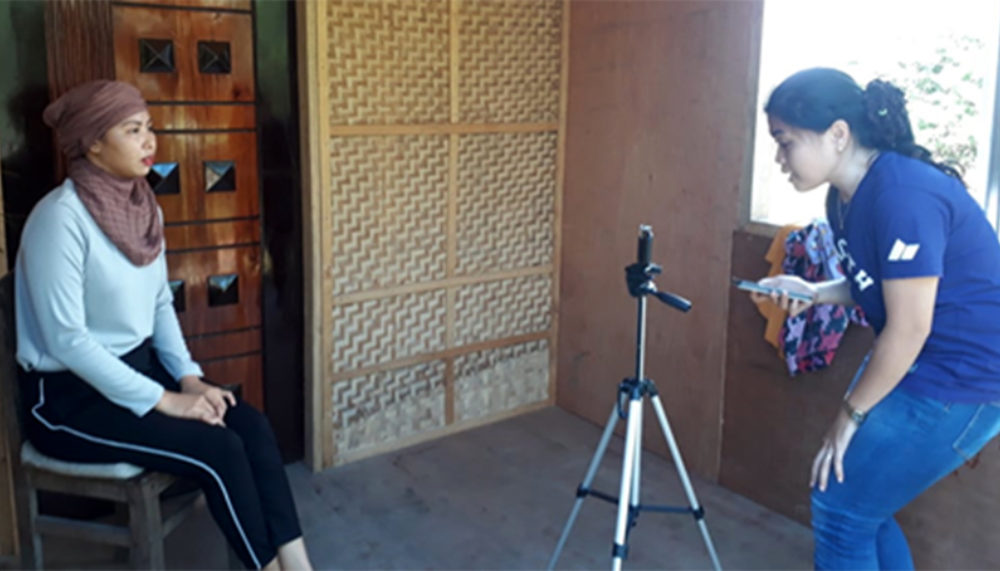 Durch partizipative Forschung und Training fördert dieses Projekt den Dialog zwischen Jugendlichen und ehemaligen Kämpferinnen über Friedensförderung und Gerechtigkeit in Mindanao, Philippinen.
Timeframe: 2020 - 2021
---
Dieses Projekt führt Berghofs Bemühungen fort, die selten gehörten Stimmen von ehemaligen Kämpferinnen zu dokumentieren und sichtbar zu machen. Zugleich soll durch gegenseitiges Lernen und einen Generationenaustausch die friedensfördernden Kapazitäten der Jugend in Mindanao gestärkt werden. Junge Filipinos tauschen sich in Dialogen mit ehemaligen Kämpferinnen der Moro Islamic Liberation Front (MILF) sowie der Moro National Liberation Front (MNLF) über ihre Perspektiven auf den nationalen Friedensprozess, gewalttätigen Extremismus und Optionen für gewaltfreies soziales und politisches Engagement aus. Die Dialoge werden durch Trainings und Forschung vorbereitet, die die Projektteilnehmenden selbst gestalten. Mit Hilfe von Storytelling und einer Videoserie werden die generationsübergreifenden Erfahrungen dokumentiert.
Basierend auf Berghofs früherem Engagement in der Dokumentation von "Lessons Learned" und persönlichen Geschichten in dem Projekt From Female Combatants to Post-War Democratic Leaders wird dieses Projekt in enger Zusammenarbeit mit unserer Partnerorganisation The Moro Women Development and Cultural Centre (MWDECC) und mit Unterstützung unseres Partners im vorherigen Projekt, der Kadtabanga Foundation (Mindanao, Philippinen), durchgeführt.
Sehen Sie sich die Kurzfilme über die Erfahrungen dieser ehemaligen Kämpfer aus der Sicht der MILF und der MNLF an: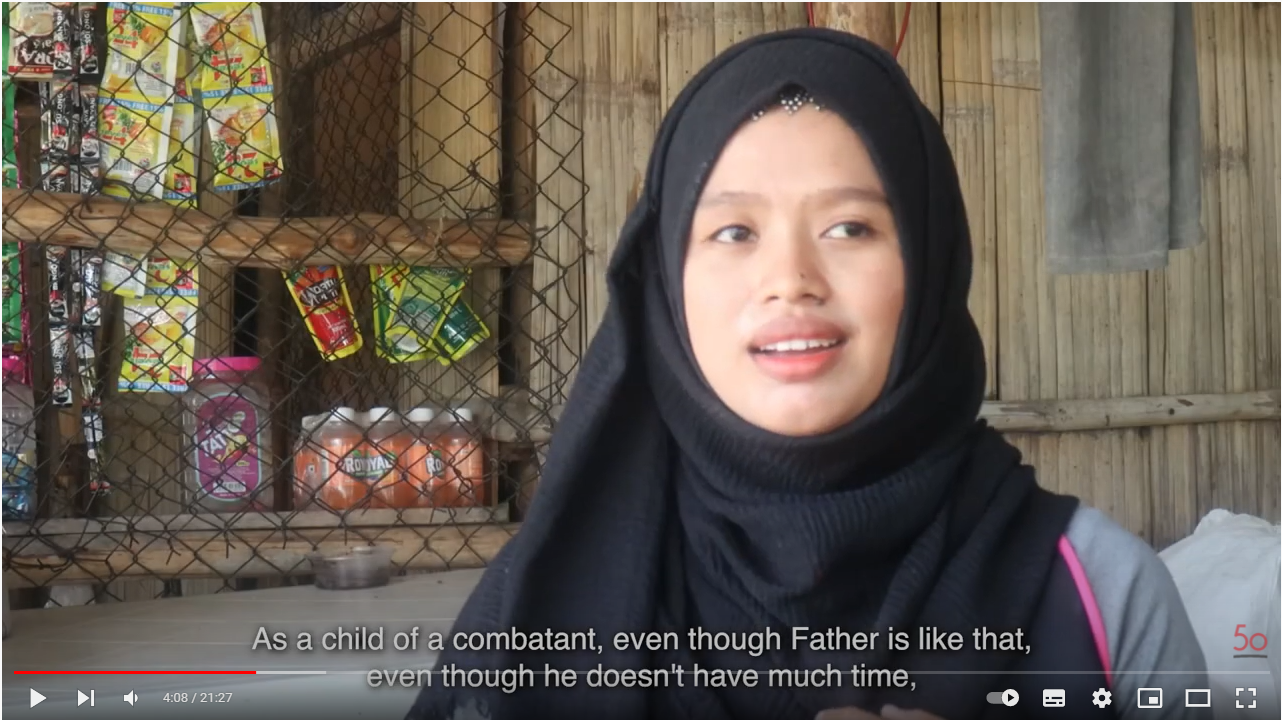 Lesen Sie die Broschüre, in der die Erfahrungen der MILF-Frauen zusammengefasst sind:
Publications from this project:
I Heard A Story.... Manual for organising intergenerational dialogues about fighting for justice and peace in Mindanao
2022
Asking my Sisters. Intergenerational Voices of Women from the Moro Islamic Liberation Front in Mindanao
Carolien van Hoof, Stina Lundström, Véronique Dudouet, Beatrix Austin, Mohanie U. Kasan, Mariffa M. Samayatin, Monawara Kumayog, Amira U. Ebrahim, Ledrolen R. Manriquez, Jehan A. Usop, Baina T. Samayatin. 2021
Pagtatanong sa aking mga kapatid. Boses ng mga kababaihan ng Moro Islamic Liberation Front sa Mindanao mula sa iba't ibang henerasyon
Carolien van Hoof, Stina Lundström, Véronique Dudouet, Beatrix Austin, Mohanie U. Kasan, Mariffa M. Samayatin, Amira U. Ebrahim, Ledrolen R. Manriquez, Jehan A. Usop, Baina T. Samayatin. 2021
Team members
Beatrix Austin
Véronique Dudouet
Stina Lundström
---
Media contact
Florian Lüdtke
Media and Communications Manager
+49 (0) 177 7052758
email hidden; JavaScript is required