7 Jan 2019
Peace Prevails: A Review of the Process to Peace and Reconciliation between the Afghan Government and Hezb-e Islami
Transitions Series No. 13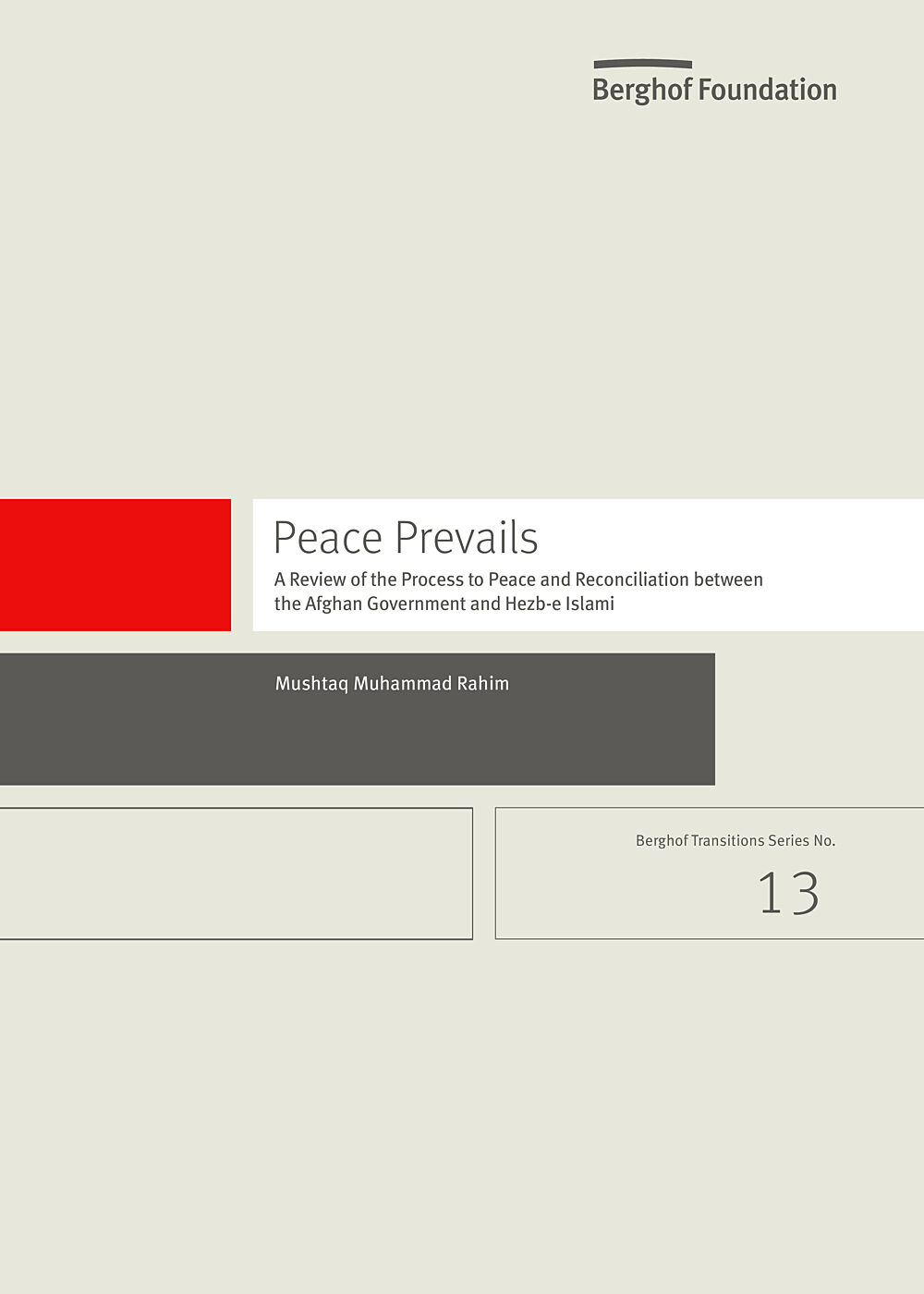 This study analyses the peace and reconciliation efforts of the Afghan government and the armed opposition group, Hezb-e Islami. It identifies enabling factors and limitations of the peace process, the resulting agreement and its implementation, as well as lessons learnt that can be used in future peace negotiations in Afghanistan. Hezb-e Islami was founded to establish Islamic governance in Afghanistan during the 1970s. It has been one of the main resistance groups throughout the various phases of armed conflict – fighting invading Soviet forces and the Soviet-backed regime throughout the 1980s and the civil war in the 1990s, battling the Taliban for territorial control and then, after the Taliban was ousted in 2001, combatting the Afghan government and its international backers.
---
Authors
Mushtaq Muhammad Rahim
Thanks for your interest
If you find this publication useful, please consider making a small donation. Your support enables us to keep publishing.