PAST PROJECT
Our future?! Youth in dialogue about climate change and sustainable peace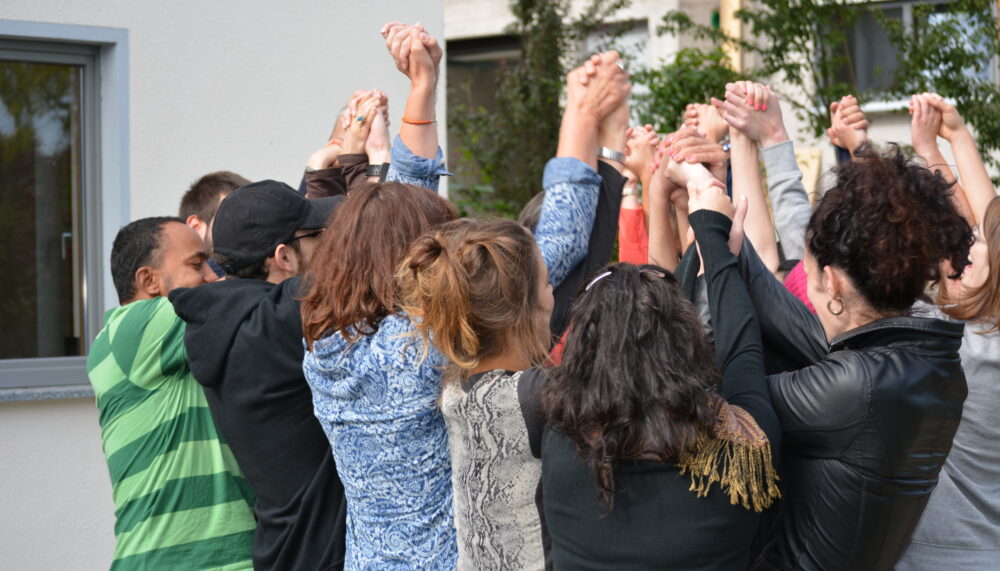 We are creating virtual dialogue spaces and learning material for young people from Baden-Württemberg and from various world regions, to discuss strategies and visions for dealing with climate change.
Timeframe: Jan - May 2022
---
Climate change, the Covid-19 pandemic and increasing violence are the most pressing global challenges of our time. Although climate change affects all people, certain communities are more affected depending on the extent of different circumstances. These circumstances include geography, the financial and political situation of that community and various historical path dependencies. Additionally, these circumstances, or lack there of, influence our privileges and, thus, our range of action to address the various impacts of climate change.
As individuals, we often feel incapable of action and powerless in dealing with the climate crisis and its local and global impacts. However, we are convinced that if we exchange ideas, join forces and come together, each individual can contribute something to constructively tackle the great challenges of our time.
Young people in particular are looking for direction and perspectives for action. Our work follows a peace educational and peer-led approach. We initiate and accompany a virtual exchange between young people from different schools in Baden-Württemberg alongside committed peers from different countries, whom are more directly affected by climate change. The aim is to discuss strategies and to develop visions for tackling the global challenges of our time, as well as the direct and long-term effects of climate change. The focus is searching for peace-oriented approaches on how to deal with climate change.
Project outcomes will be published on the online platform www.frieden-fragen.de (in German) to make them accessible to the broader public.
Approach
Our theoretical basis is rooted in approaches of transformative peace education. The aim is to create virtual spaces of dialogue for young people through various tailor-made online workshop formats, as well as focus on interactive peer-led processes.
Due to the strong target group orientation, the needs and wishes of the participants are at the center of the joint learning process. By actively dealing with the impacts of climate change, their living environments and within a conflict analysis context, they strengthen their visualise strategies for sustainability.
Partners and Funders
Partners
The project is partnered with Friends of Berghof-Foundation Peace Education.

Funders
The project is funded/supported by SEZ with means of the state of Baden-Württemberg.

Team members
Daniela Bold
Dagmar Nolden
Uli Jäger
---
Media contact
Florian Lüdtke
Media and Communications Manager
+49 (0) 177 7052758
email hidden; JavaScript is required