FEATURE | 13 Jan 2022
Yemen and the COP26: It is time for adequate climate reparations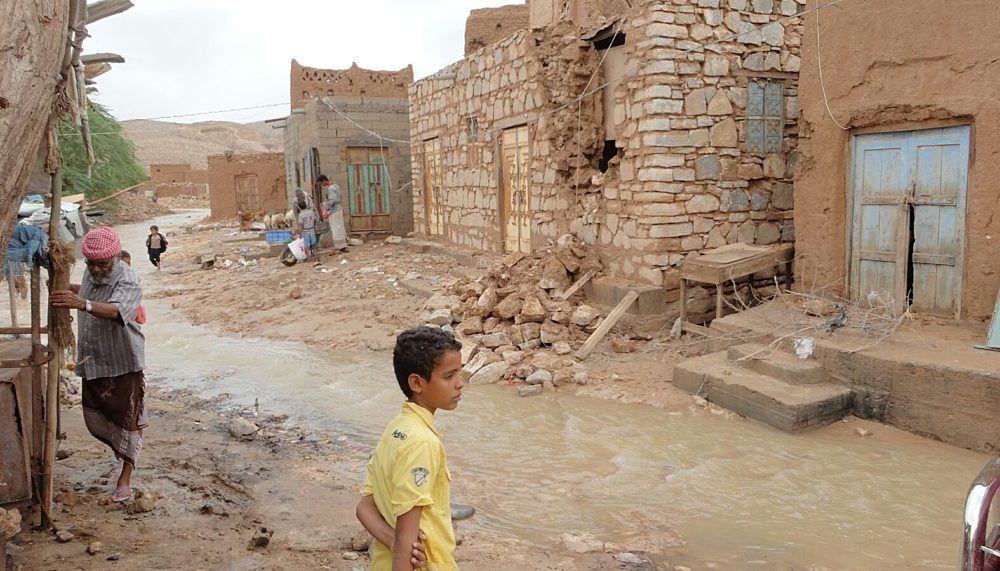 Yemen is suffering disproportionally from the effects of climate change. COP26 shows that the international community is falling short of helping those in need.
---
While many have praised the ambitious 'Glasgow Climate Pact' that came out of the COP26 summit, others have criticised it for having failed to commit richer nations with a historical responsibility for climate change with providing 'climate reparations' to more vulnerable states. These more vulnerable and often poorer states are not significant polluters themselves but suffer disproportionally from droughts, heat waves, storms and other effects of climate change, for which they should receive necessary financial support.
Yemen is one of these countries. Increasingly, the country undergoes unpredictable rainfall patterns, storms and floods, and experiences desertification, sea level rise and the exhaustion of ground water. The south-eastern Yemeni governorates of Hadhramawt and Al Mahra, located on the Arabian Sea coast and sharing a border with Oman, are particularly affected.
The Berghof Foundation, jointly with its Yemeni partner, the Political Development Forum (PDF), has been working in Hadhramawt since 2017 and in Al Mahra since 2020, in the framework of its local governance project. Berghof supports local governance structures in these governorates to improve public services and solve local disputes.
In 2020, local authorities of both governorates raised the topic of environmental and climate change impacts on local conflicts for the first time at a joint meeting. To support them in their efforts to respond and adapt to the identified climate change related challenges, Berghof and PDF commissioned research into the nexus of climate change and conflict in Hadhramawt and Al Mahra.
Communal awareness-raising campaigns and tailored trainings for officials and other engaged local actors will be crucial to sensitise for and address these root causes of local conflict.
Representatives of local authorities, civil society, environmental experts and activists in both governorates discussed the research and further developed recommendations for the local government and other involved actors on how to address climate change impacts locally. Based on these research findings, Berghof and PDF are planning for more environmentally focused peacebuilding activities.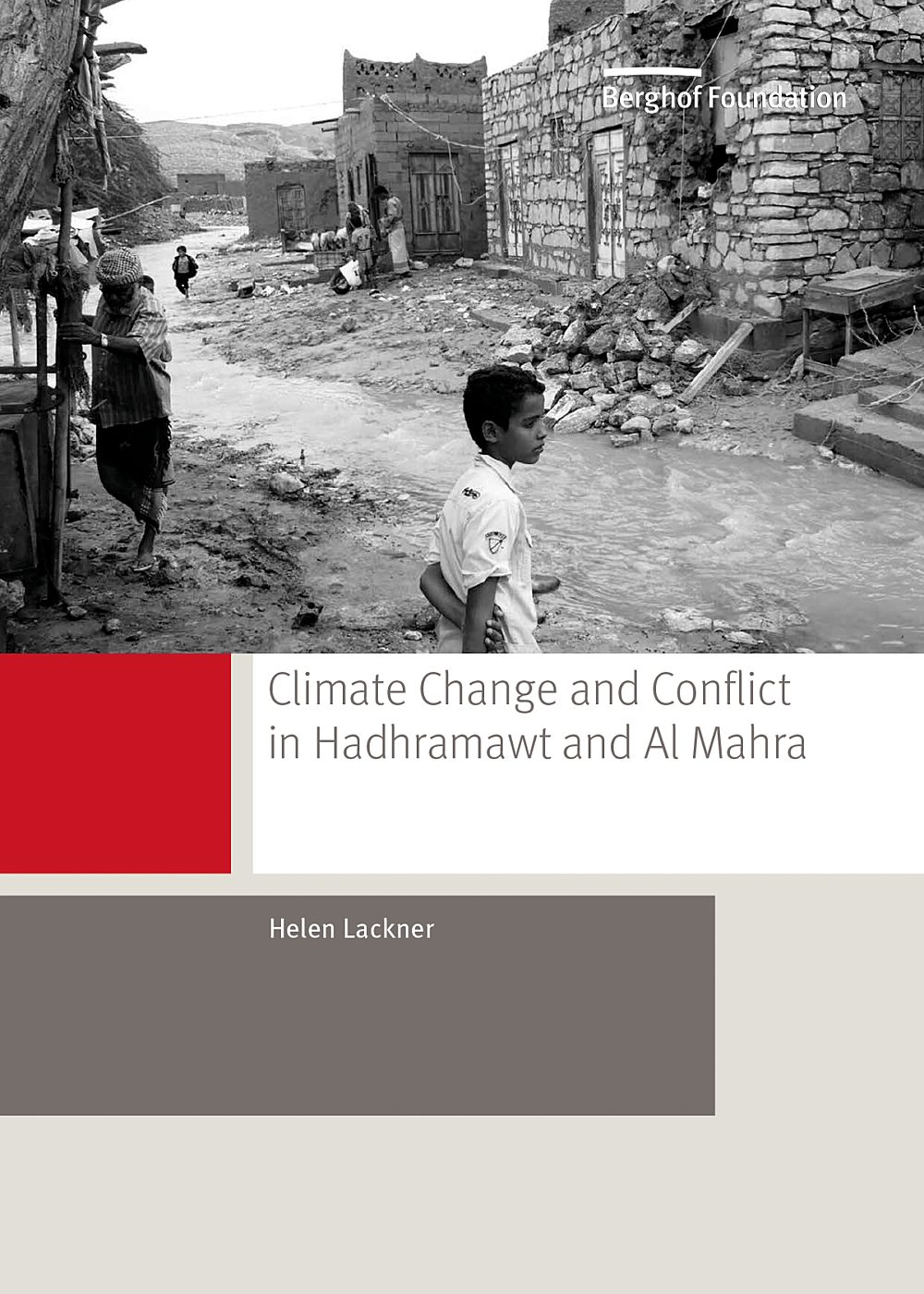 The research finds that the effects of climate change have hit Hadhramawt and Al Mahra hard. Formerly exceptional droughts, floods and typhoons have become common phenomena over the past years. Environmental concerns, such as the water crisis, degradation of agricultural and pasture lands, tree cover and the marine environment, air pollution, and oil and other chemical pollution are directly affecting people's livelihoods. They also represent additional stressors on communities, local administrations and existing institutions for managing and resolving conflict, and they are complicating the relationship between recent arrivals to the governorates, fleeing violence elsewhere, and established communities. Communal awareness-raising campaigns and tailored trainings for officials and other engaged local actors will be crucial to sensitise for and address these root causes of local conflict. Well-functioning and effective early warning systems, coordinated with other governorates and neighbouring Oman, will also prove to be necessary.
However, in war torn and economically deprived Yemen, the largest challenge for adequate mitigation of environmental and climate change impacts by local authorities are the lack of funds both for recurrent costs like staff salaries and funds for investment such as technical equipment for early warning mechanisms or the construction of sewerage networks and water reservoirs. Lacking functional governance structures and resources, funding for adequate responses to climate change impacts will largely need to be provided by external actors. While project funding of many development interventions is slowly turning to climate change-sensitive programming, this will not be sufficient.
Yemen is therefore one of the countries to be utterly disappointed by the outcomes of COP26 and its failure to commit countries of the Global North to financially support them in their struggle to deal with the impacts of global climate change. It is high time to take the challenges of countries such as Yemen serious and to commit to adequate climate reparations.
---
Media contact
Florian Lüdtke
Media and Communications Manager
+49 (0) 177 7052758
email hidden; JavaScript is required