FEATURE | 3 Jan 2020
Our work in 2019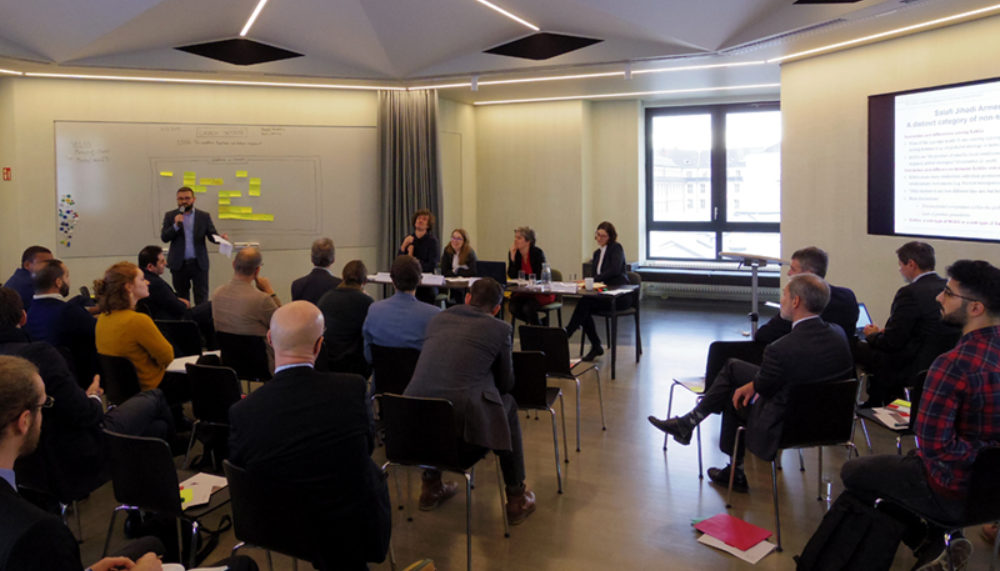 As 2020 begins, we take a quick look back at a few highlights from our work in 2019.
---
New hope for Afghanistan?
After decades of armed conflict, Afghanistan took important steps toward peace in July, when representatives of the Afghan government and society and of the Taliban movement met in their personal capacity for a dialogue in Doha. The Berghof Foundation was invited to facilitate closed-door sessions that represent the first genuine dialogue between the different Afghan actors. Participants issued a joint resolution in which they outlined steps towards future intra-Afghan negotiations.
Debunking myths about dialogue and de-escalation
Starting a dialogue is difficult if governments insist on excluding certain actors – as has often been the case toward Islamist violent extremists. Contrary to the notion that these actors are impossible to negotiate with, our recent research into Salafi Jihadi Armed Groups shows that various forms of dialogue have occurred in places as diverse as Mali, Somalia and Syria, indicating potential paths toward de-escalation.
When the Basque separatist group ETA unilaterally disarmed and dissolved itself in 2018, it showcased another possible avenue of conflict de-escalation. A new title in our Transitions Series explored how ETA's shift came about and the lessons that can be drawn from it for other conflicts.
Encouraging dialogue and cooperation in Yemen
Throughout the year we continued our long-standing support to dialogue among Yemen's conflicting parties, while deepening our on-the-ground work to improve local governance in the country. Since national institutions have been shaken by years of conflict, local authorities have become increasingly important in terms of service provision and community safety. By encouraging the resolution of local-level conflicts, our work is enabling small but concrete steps toward alleviating the humanitarian crisis in the country – such as the re-opening of a community clinic serving some 6,000 people.
Pushing the EU to commit to peace
In February, leading up to the European Parliament elections, we joined an alliance of 110 European organisations and institutions calling for a European Union unconditionally committed to peace and human rights. The alliance criticised EU plans to invest billions into arms research and military cooperation with countries that actively engage in warfare and human rights violations, and is calling for multi-billion euro investments in non-violent conflict transformation, peacebuilding, and the promotion of human rights and democracy.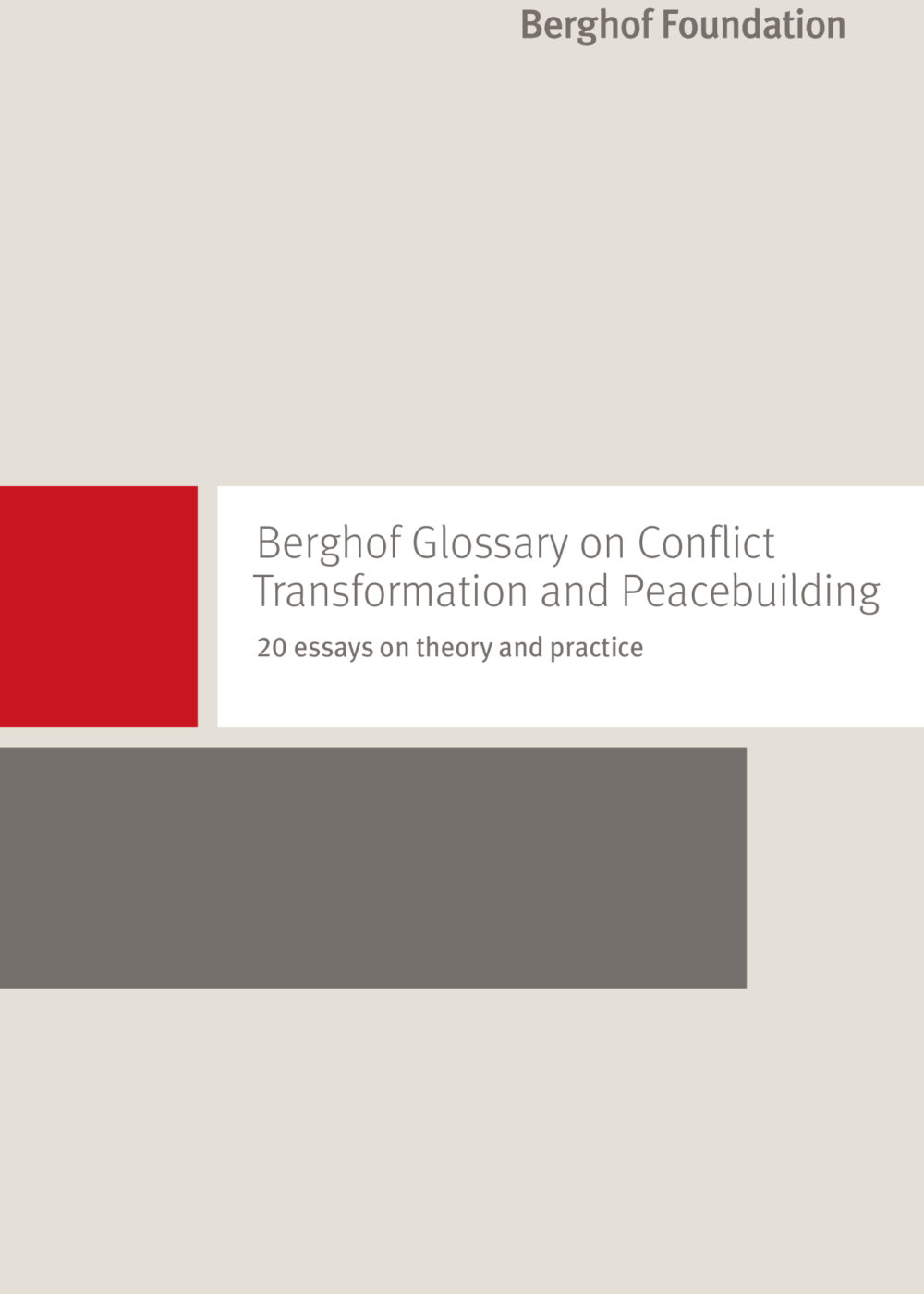 More highlights from 2019:
Our project Streitkultur 3.0 – which uses an innovative app as well as in-person 'dialogue labs' to promote non-violent coexistence on the internet – was awarded the "Wirkt-Siegel" seal by the German non-profit PHINEO, recognising its contribution to promoting social cohesion.
We published an updated version of the Berghof Glossary, our concise guide to the cornerstones of peacebuilding and conflict transformation originally published in 2012.
We produced a series of short films about Somali peacemakers, focusing on traditional community dialogues called Shirarka which help resolve local conflicts and build trust.
We released a report examining what makes certain communities resilient to violent extremism, based on research in four Western Balkan countries.
Based on the Syrian context, we developed a new handbook offering suggestions on how civil society actors operating in contested spaces and conflict settings can help provide safety for their communities.
In his monthly blog series, throughout 2019 our then-Executive Director Hans-Joachim Gießmann explored topics including the demise of the INF nuclear treaty, religion's role in promoting peace over discord, and Germany's 'day of destiny' on 9 November.
And after 11 years as our Executive Director, Hans-Joachim transitioned to a new role as our Senior Advisor on Afghanistan at the start of 2020.
We're excited about the year ahead. Check our website and social media for regular updates as we commence several new projects and continue our ongoing work to build sustainable peace.
Can you help us do more in 2020? Engage with us on Facebook, Twitter or LinkedIn, or make a donation to support our work around the world.
---
Media contact
Florian Lüdtke
Media and Communications Manager
+49 (0)151 6655 7357
email hidden; JavaScript is required