BLOG POST | 7 Nov 2022
How COP can deliver for areas affected by conflict
Towards COP27: Our article series on climate and conflict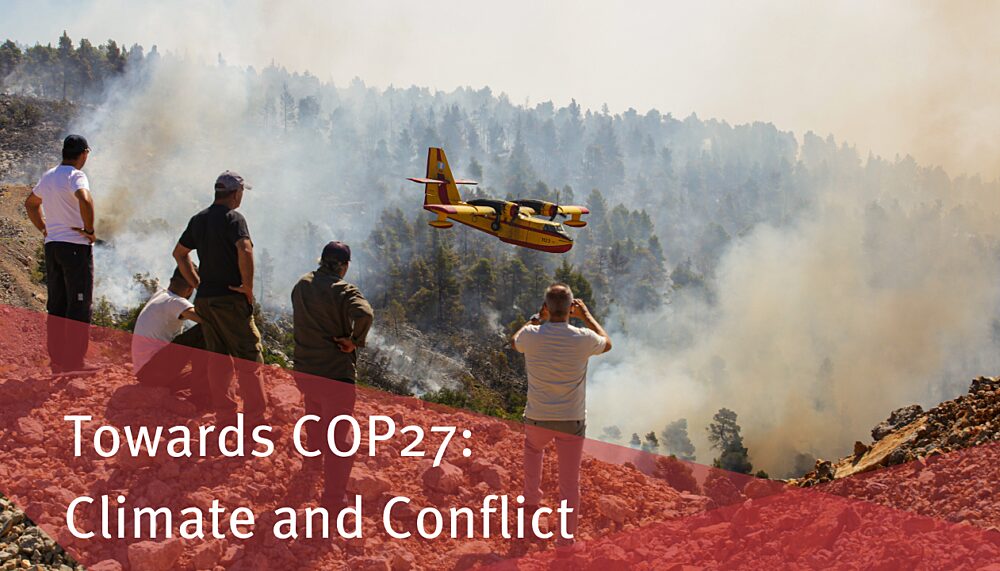 As the final piece in our series, this article outlines the necessary conditions for COP27 to deliver for fragile and conflict-affected areas.
---
2022 has already been a record-breaking year for climate change. Day-time temperatures across Europe were the highest since records began. Mass flooding submerged a third of the land mass of Pakistan. Forest fires took hold across five continents. 18 million people have been displaced by ongoing drought in the Horn of Africa. Worldwide, 3 billion people are living in contexts highly vulnerable to climate change. The rate at which climate change is impacting lives is increasing, and the time left to address it diminishing.
Climate impacts are not felt the same everywhere. As the two previous pieces in this series on Iraq and Somalia have shown, conflict-affected areas are facing twin challenges. First, climate change is aggravating the risks that are known to make conflict more likely and more difficult to resolve. Second, conflict itself is making areas more vulnerable to climate impacts. In addition to weak governance, conflict-affected areas often suffer from minimal intergroup trust, a lack of formal knowledge on climate security risks, exclusion of marginalised groups and the short-term thinking of international support – all of which make adapting to climate change more and more difficult.

For COP to remain a credible forum for addressing climate change, and for it to deliver for areas most vulnerable, rich nations must ensure that their promises are kept.
As the decision-making forum for the United Nations Framework Convention on Climate Change (UNFCCC), COP27 is a vital opportunity for the Parties to take meaningful and well-overdue action. The articles set out in the Paris Agreement in 2015 have been largely finalised, and the focus of the conference is shifting to implementation. To begin effectively supporting conflict-affected areas in adapting to climate change, the Parties must demonstrate progress in these three areas.
Retain credibility in commitments
The conference in Sharm el-Sheikh will be the 27th of COP, under a framework that is approaching its fourth decade. But global emissions continue to rise and climate change has only accelerated. The lack of tangible progress at these summits is eroding belief in its ability to deliver change. In 2009, and again in 2015, wealthy nations made promises to provide USD100 billion to developing nations per year by 2020 – a promise still unfulfilled. Only this year, European nations have been exploring new ways of extracting oil and gas from Africa, potentially locking the continent into fossil fuel production for years to come. Even when geopolitics changes the decision-making landscape, rich countries must be conscious of the need for credibility and consistency, or risk undermining the multilateralism on which the UNFCCC depends. For COP to remain a credible forum for addressing climate change, and for it to deliver for areas most vulnerable, rich nations must ensure that their promises are kept.

Take action on Loss and Damage

According to the 6th Assessment Report of Intergovernmental Panel on Climate Change, we are already in an era of Loss and Damage (L&D). Some of the climate change effects that we are now experiencing can no longer be mitigated or adapted to. Currently, it is those countries who are most vulnerable that are experiencing such irreparable damage, through drought, flooding, sea level rise, storms or otherwise. They cannot be left alone to repair it. COP27 is the first time that this issue – a central one for climate justice – has been given a prominent place on the agenda. Genuine commitments must now be made to start this process: a precise and actionable definition of L&D must be agreed upon, and a mechanism put in place to facilitate the transfer of funds for reconstruction.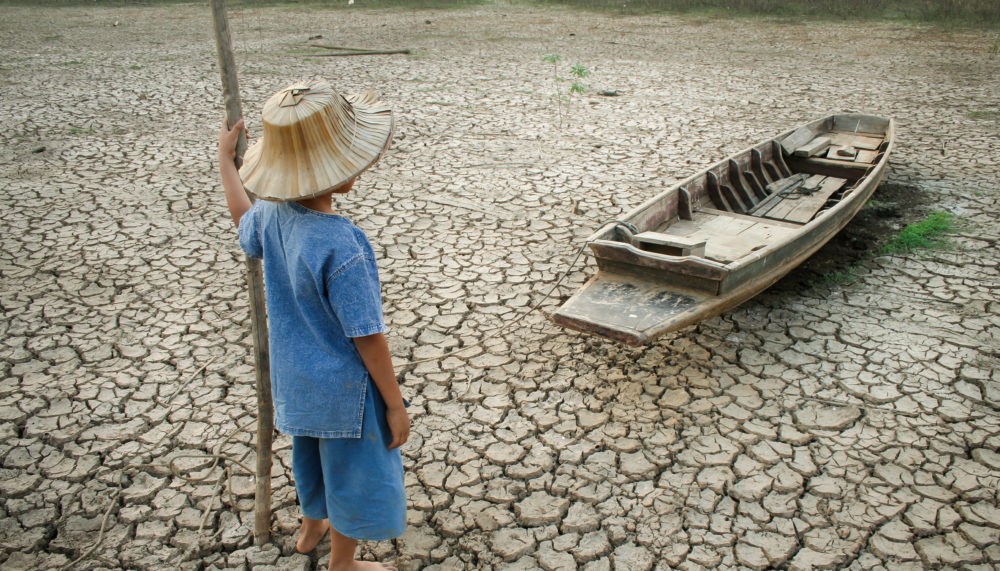 Acknowledge climate security

Discussing climate change without recognising its crosscutting effect on security is to overlook one of its gravest impacts. Acknowledging climate security issues at COP27 would open a discussion on intersectional climate impacts and direct attention to the vulnerability of conflict areas. Through its effects on natural resources, livelihoods, and habitability, climate change is multiplying the risks that are known to drive violent conflict. However, conflict-affected areas currently only receive one third of the funding compared with those in relative peace. Already, UNDP and the UN Security Council have discussed climate change as a 'risk multiplier' of insecurity and violent conflict. Explicit acknowledgement of these issues will further encourage donors to incorporate diverse needs, and fund approaches that address both the physical and the social sides of vulnerability.
The outcome of COP27 could take a number of different forms. It may well be that the pledge of USD100 billion in climate finance is achieved. Climate security issues may begin to shape thinking on adaptation. The Parties could even agree on a definition of L&D and a mechanism to realise climate reparations. But whatever the commitments made, they must be respected in the months and years to come. Tangible progress must be the priority, and must be delivered to areas that warrant it most.

---
Media contact
Florian Lüdtke
Media and Communications Manager
+49 (0) 177 7052758
email hidden; JavaScript is required