FEATURE | 4 Nov 2022
Mitigating the climate crisis in Somalia
Towards COP27: Our article series on climate and conflict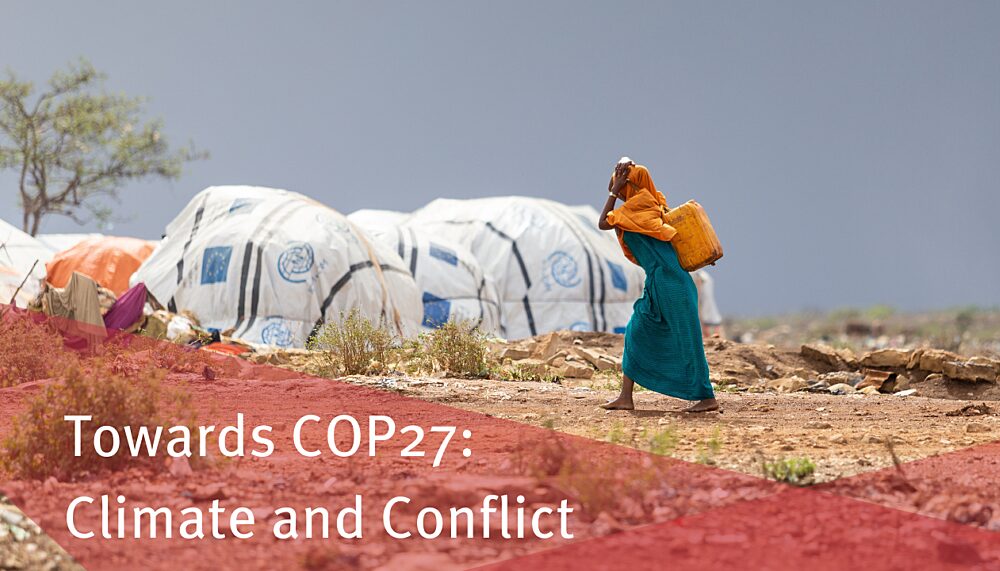 Climate change is already a terrifying reality in Somalia. A combination of mitigation strategies and peaceful adaptation can help reduce threats to communities.
---
Many communities in Somalia are already facing the burden of climate change – excessive heat and six consecutive droughts have ravaged the country and destroyed farm and grazing lands. People are confronted with devastated livelihoods and react by seeking out new lands for water and pasture or by cutting and burning down trees for charcoal. Some find themselves coerced into fringe economies; others leave their lives behind and migrate to the cities and IDP camps. This, in combination with the absence of preventative community strategies, leads to adverse coping practices that not only increase tension and foster conflict but also further damage the integrity of ecosystems.
The Berghof Foundation has been actively working together with communities in Somalia since 2015, primarily in the federal states of Hirshabelle and Galmudug. We have supported local communities in finding peaceful solutions to their conflicts and created networks of Somali peacebuilders who are doing active peace work across clan and social boundaries. Three strategies have proven particularly successful in our climate-conscious programming in Somalia and should feature at the upcoming COP27.

Empowering local agency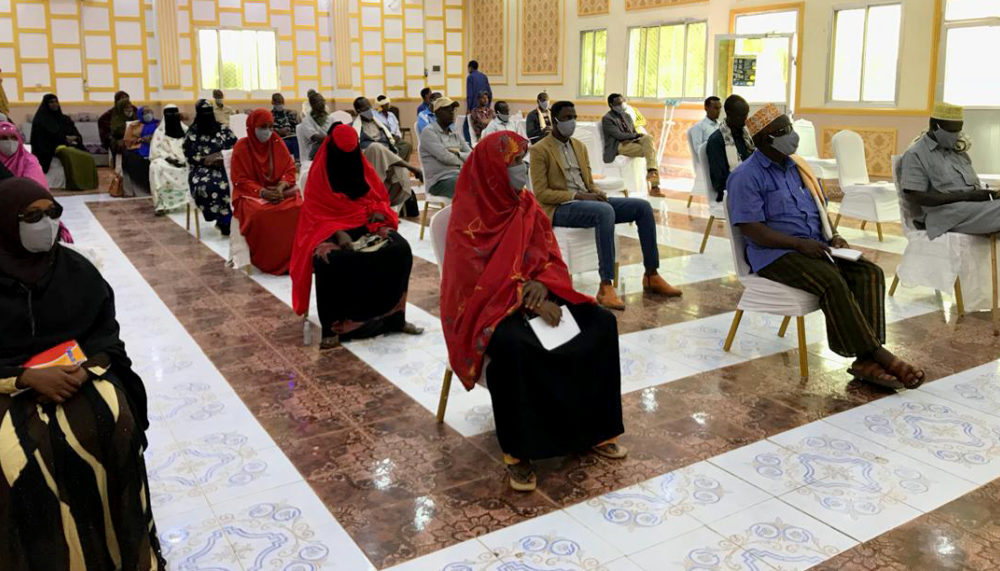 Awareness-raising among local communities is a key element in Somalia's path towards a more equitable and climate-resilient society. While many Somalis have heard about climate change, they often still lack access to critical information about the implications it has for their lives and livelihoods. We have successfully conducted climate-security and conflict transformation workshops with regional government actors as well as with local civil society activists who have become part of our Insider Peacebuilder Networks in Galmudug and Hirshabelle. By providing key actors with interdisciplinary training modules, we support them in their role as community-embedded peacebuilders and promote the exploration of their own agency for more informed climate adaptation that strengthens sustainable peace. Additionally, we use our local radio program "Garasho-wadaaq" to further disseminate information on climate adaptation and peace through creative storytelling, interviews and interactive sessions.

Enhancing community collaboration

Environmental restoration and adaptation to climate change within Somalia's communities depend on the provision and a more equitable distribution of resources. Migration patterns of pastoralists will need to change, as will farming techniques and land management. To work effectively, communities need to be convinced of the benefits of these changes. This is where peacebuilding organisations can help by addressing the drivers of ineffective and insecurity-driven practices. By conducting extensive climate risk assessments with the communities and creating public spaces for dialogue to explore solutions for chronic violence as well as entry points for inclusive and informed adaptation strategies, the Berghof Foundation can play an important role in widening the space for community collaboration. This can have short-term effects in the form of conflict management and mutual aid as well as long-term effects in the form of restorative strategies that foster structural peace and effective adaptation.

Involving informal infrastructures for peace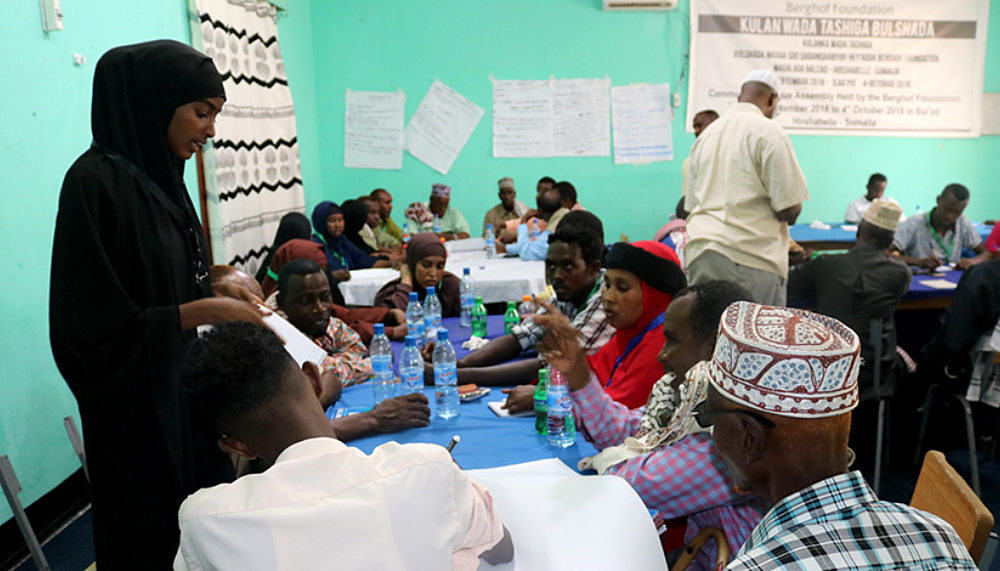 If conflicts do arise, they should be resolved via networks and structures through which peace and security are truly actualised. In the context of Somalia, peace and stability are achieved through a combination of informal and formal structures. Efficient peacebuilding in the context of climate change thus needs the buy-in of communities and actors by working with traditional systems. In Somali culture, traditional elders and religious leaders are often the only mediators accepted in rural conflicts. The inclusion of such actors can be realised through integrative programming. The same principle applies to the inclusion of women and youth. In our projects in Galmudug and Hirshabelle we use the concept of insider mediation, where inclusive networks of civil society activists bring their communities together to prevent, mediate and transform conflicts. This localised approach also offers the opportunity of raising awareness on thinking about conflict through a climate lens.


It is highly likely that the impacts of climate change will continue to worsen for Somalia's communities. If the region is to be habitable in the coming decades, urgent action is needed. This action also needs to come from the communities themselves. It is essential for those gathering at COP27 to support communities in adapting to climate change in a meaningful way. This requires collaboration between communities, states, agencies and peacebuilding organisations. Most importantly, it must have peace at its centre.

---
Media contact
Florian Lüdtke
Media and Communications Manager
+49 (0) 177 7052758
email hidden; JavaScript is required