12 Oct 2016
Post-war Political Settlements
From Participatory Transition Processes to Inclusive State-building and Governance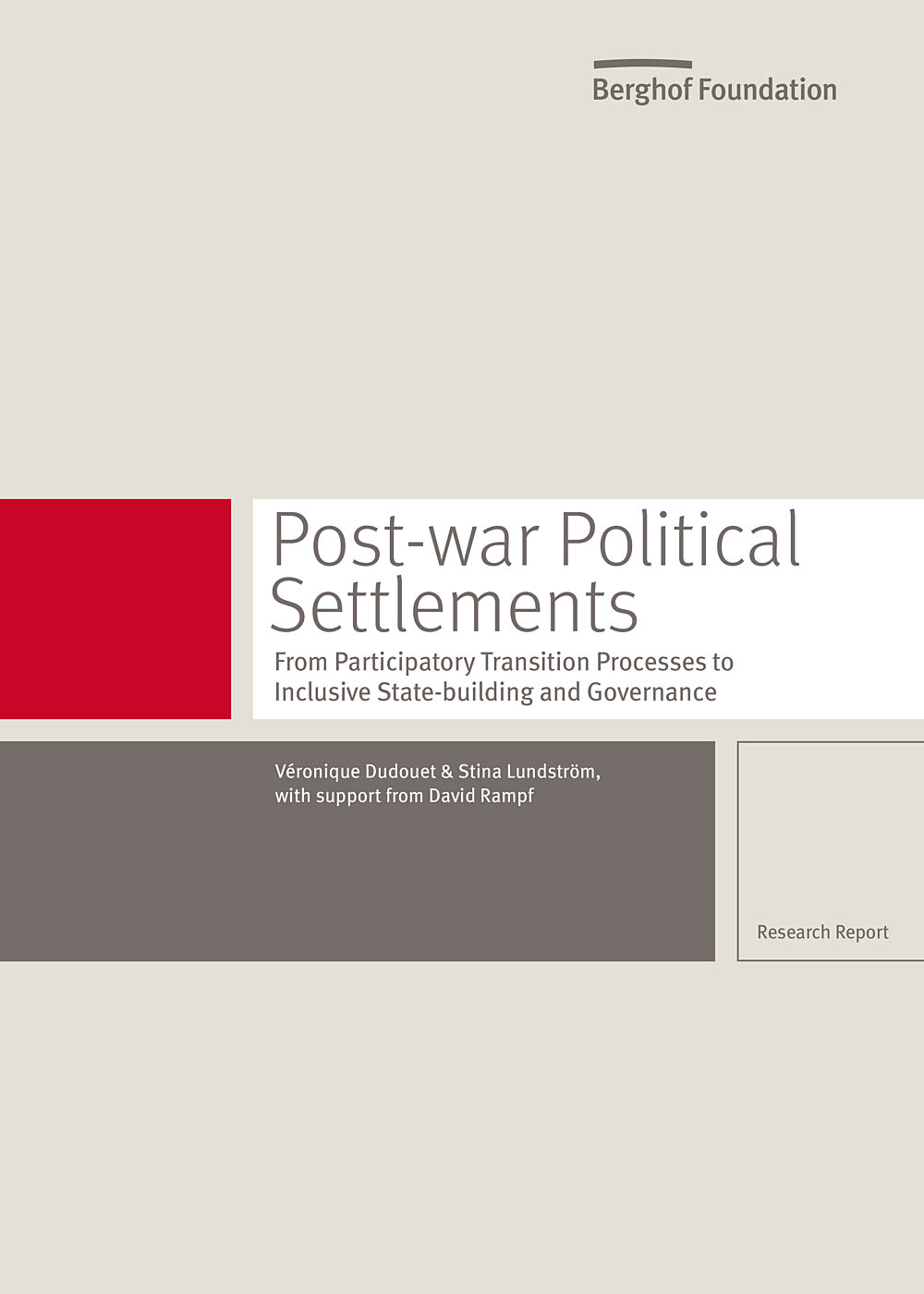 The last decade has seen a growing convergence of policy and research discourses among development, peace and conflict, and democratisation experts, with regards to the assumed benefits of inclusive transition processes from conflict and fragility to peace and resilience. The realisation that the social, economic or political exclusion of large segments of society is a key driver of intra-state wars has prompted donor agencies, diplomats and peacebuilding practitioners, as well as the respective academic communities, to search for the right formula to support inclusive and participatory conflict transformation mechanisms and post-war state-society relations. While these various stakeholders profess rhetorical commitment to inclusivity, the term is used in very different and sometimes even in contradictory ways. There are profound disagreements on who should be included in peace processes and political transitions, at what stage and to what end.
---
Authors
Since the 2011 World Development Report introduced the concept of 'inclusive enough' transitions, many scholars located at the interface of development and peacebuilding have begun calling for more in-depth investigation on the premises, meanings, attributes and benefits of inclusive processes and outcomes (e.g. Jones et al. 2012; Castillejo 2014).
This research report aims to examine such assumptions and contribute to related academic and policy debates by presenting the comparative evidence that emerged from a 28-month collaborative research project (February 2013-June 2015) funded by the International Development Research Center (Canada) and entitled "Avoiding Conflict Relapse through Inclusive Political Settlements and State-building after Intra-State War: Opportunities, Approaches and Lessons Learned". The analysis is based on fieldwork data collected by six local research teams in Colombia, El Salvador, South Africa, South Sudan, Aceh (Indonesia) and Nepal in 2013-14, as well as numerous discussions on preliminary findings at various project events (partners meetings, as well as policy discussions and roundtables) in 2013-15.
Thanks for your interest
If you find this publication useful, please consider making a small donation. Your support enables us to keep publishing.