CURRENT PROJECT
Exploring psychological components in high-level peace negotiations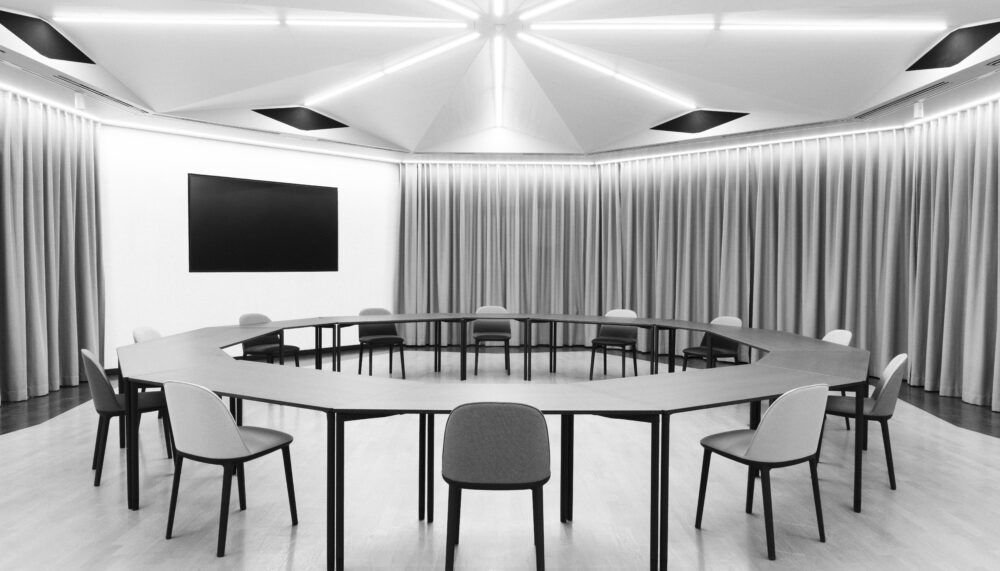 This project investigates the psychological factors that shape high-level peace negotiations.
Timeframe: 2023 - 2024
---
The focus of this project is to explore the impact of various psychological components on peace negotiations. Key factors such as trust-building, empathy, cognitive bias, and emotions are critical in shaping the outcome of peace agreements. To achieve this, semi-structured interviews will be conducted with conflict groups and third-party actors who have participated in peace negotiations. Through this research, evidence-based findings will be generated and applied to improve ongoing and future negotiation processes. The ultimate aim is to deepen our understanding of how psychological components influence peace negotiations, allowing mediators and negotiators to identify, protect and build on turning points in peace negotiations.
The following questions will be answered:
Which psychological components lead to significant changes and turning points in high-level peace negotiations?
How do instrumental factors, such as characteristics of the physical environment influence negotiations?
How do relational components, such as trust-building, empathy, cognitive bias, narratives and emotions impact the negotiated outcome?
Based on these findings, how should peace negotiations ideally be set up to contribute to a positive outcome?
Background
The majority of violent conflicts end through negotiation processes rather than military action. Even in times when combat and fighting are ongoing, warring parties come to the negotiation table to exchange their interests and positions, bearing potential to create conditions for peace. Seasoned experts who understand the nuances and sensitivities around negotiation dynamics can contribute to positive outcomes in high-level peace negotiations. Peace negotiations are highly political and strongly influenced by power politics and competing geopolitical interest, but these remain beyond the control of the negotiators and mediators. However, there are other factors ("soft factors") that have a strong impact on the outcome of negotiations and are often either instrumental or relational. Factors that are instrumental describe the impact the physical environment can have on the negotiated outcome, whereas those that are relational describe the connection between the negotiators shaped by trust and empathy. This project seeks to understand how these instrumental and relational psychological components can shape the outcome of peace negotiations by focusing on the perspective of conflict groups and third-party actors who participated in negotiations. This is especially relevant because these factors lie within the negotiators' and mediators' sphere of control and can, if applied correctly, positively influence and transform the outcome of peace negotiations.
Partners and Funders
The project is advised by experts at the War Studies Department at King's College London.
The project is funded by U.S. Institute of Peace.
Activities
The interdisciplinary approach allows different perspectives from various schools of thought to complement one another. The research findings will inform emerging debates among researchers and peace practitioners on the role psychology plays in peace negotiations.
Further, the findings will help inform future mediation and negotiation trainings and increase expertise at peace negotiations.
Project lead
Charlotte Hamm
Researcher and Project Manager
email hidden; JavaScript is required
Team members
---
Media contact
Florian Lüdtke
Media and Communications Manager
+49 (0) 177 7052758
email hidden; JavaScript is required