FEATURE | 7 Mar 2023
How can technology make peacebuilding more gender-inclusive?
Our colleagues share their perspectives for International Women's Day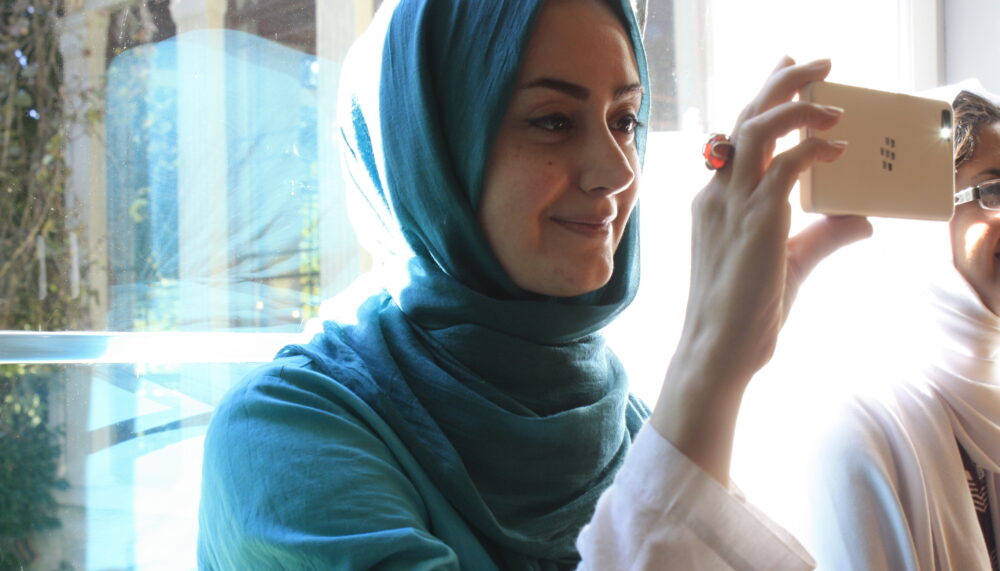 What role do women play in the digital sphere? Can digital tools make peacebuilding more gender-inclusive? Find out what our colleagues have to say.
---
Happy International Women's Day!
This year's theme focuses on the role of digitalisation and how it acts as both an empowering tool and as a place of exclusion for women. Through technology, women have found more opportunities for political advocacy, however, 259 million fewer women have access to the internet than men and, when given access, are also much more likely to experience hate speech and violent threats.
To continue the conversation on the opportunities and challenges that technology presents for gender equality in peacebuilding, we have compiled reflections from our colleagues.
They share how they have incorporated digital tools into the different contexts of their work, and how they see the future of gender equality within the digital sphere.

Victoria Cochrane-Buchmüller, Senior Project Manager, works with female ex-combatants.
Matthias Auer, Junior Communications Manager, does communication for the Global Learning Hub for Transitional Justice and Reconciliation.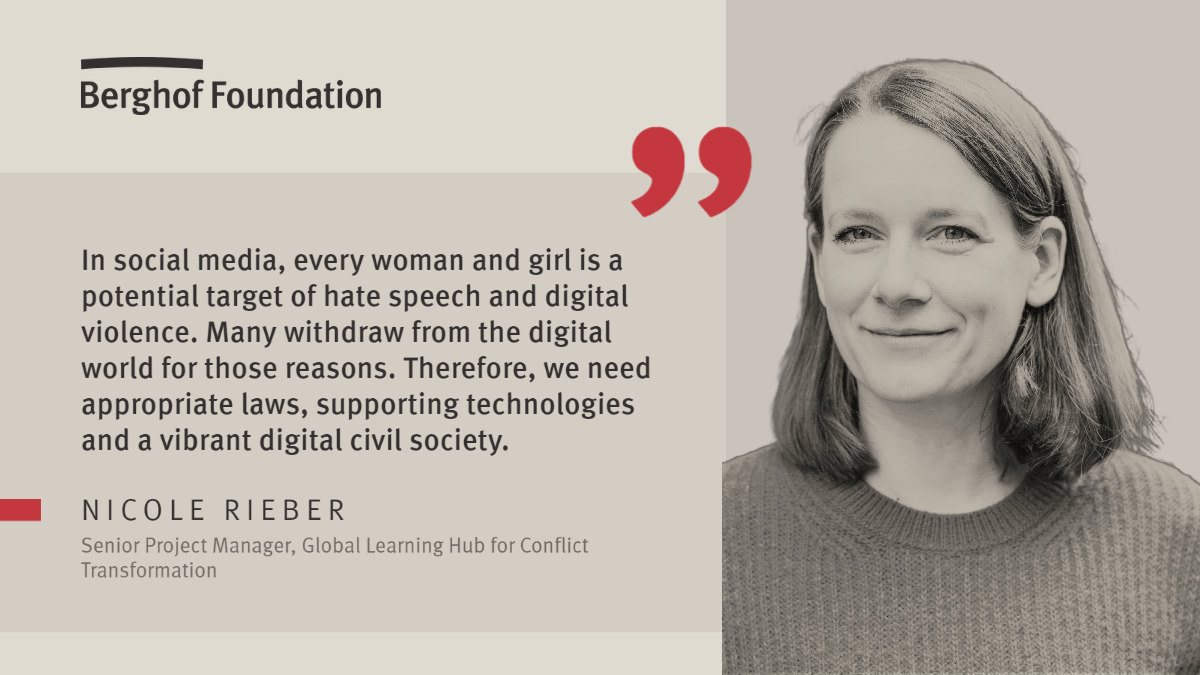 Nicole Rieber, Senior Project Manager, focuses on digital peace education, especially misinformation, hate speech and conspiracy theories.

Paola Ottomano, Project Manager, works on Ethiopia and is part of the Sub-Saharan Africa Unit.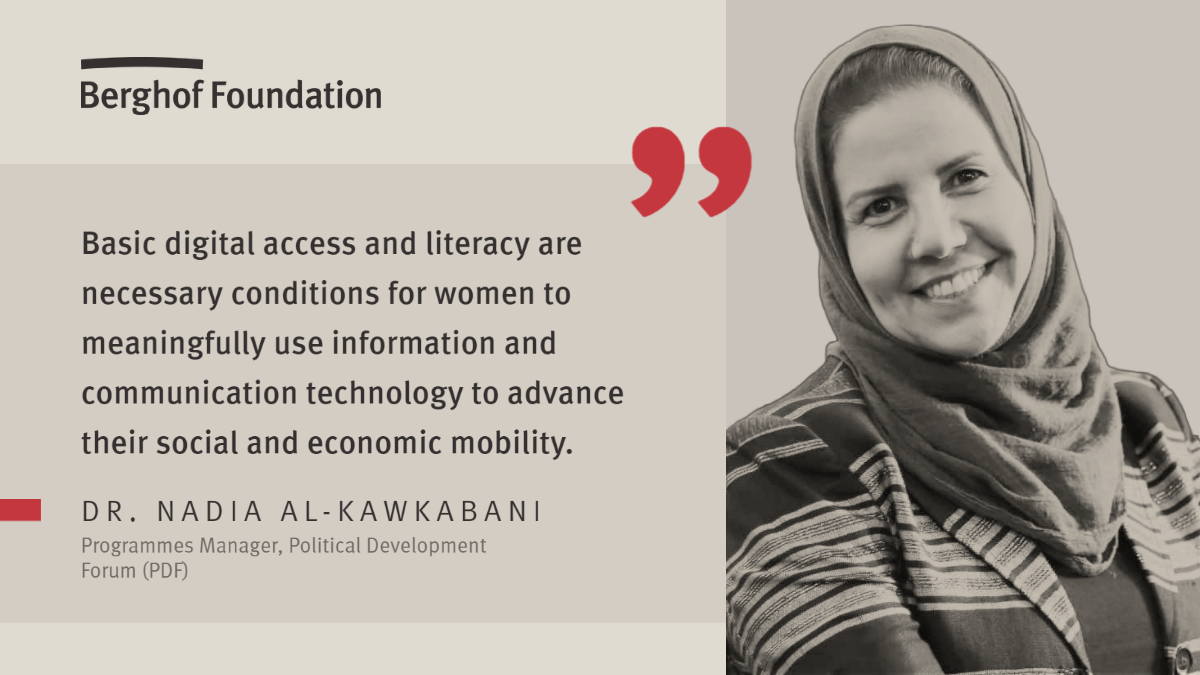 Dr. Nadia Al-Kawkabani works as Programmes Manager at the Political Development Forum (PDF) in Yemen.
Mandana Afshar is Innovation Specialist at the Berghof Foundation.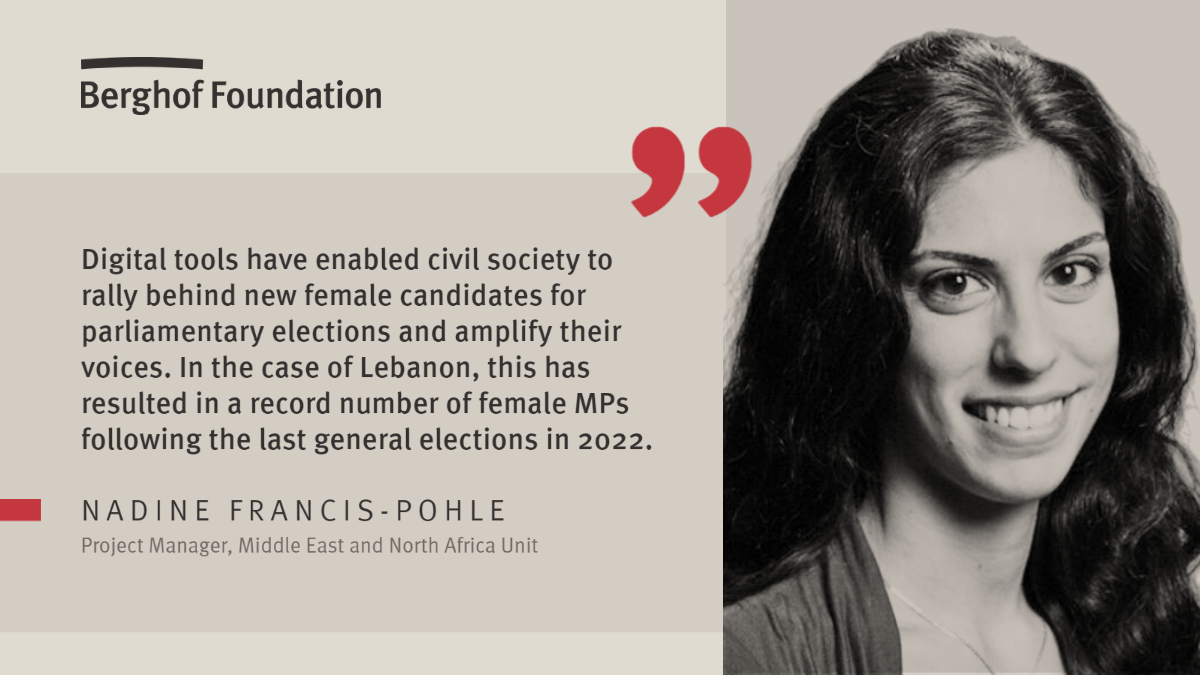 Nadine Francis-Pohle, Project Manager, works on Lebanon as part of our Middle East and North Africa Unit.

Read more about our work, discussions and events on gender-inclusive conflict transformation.
---
Media contact
Florian Lüdtke
Media and Communications Manager
+49 (0) 177 7052758
email hidden; JavaScript is required